This year has been the complete opposite of ordinary and all of the holidays we look forward to have to be celebrated a tad bit differently. These changes do not mean we can't get festive and still celebrate holidays in our own safe way. We know that trick-or-treating is out, but you can still get spooky for Halloween and still rock a killer nail set to keep the festiveness alive. Every year, nail techs and nail brands go all out to create fun Halloween themed nail designs and the creativity grows more and more every year. If you're in need of some ideas, please check out some of our favorites for this Halloween season.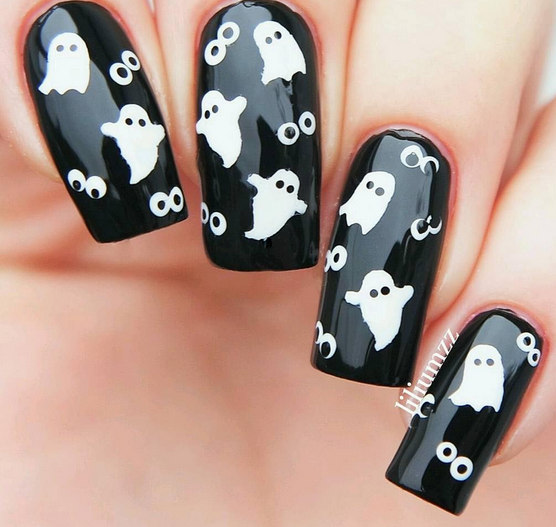 Boo Thang: Ghost-inspired nails. Ghoulish glam is a classic Halloween trend that is timeless. Perfect on black or white nails, and if you're really into it, add a color instead such as purple or even red to your set. These spooky little ghosts are a subtle ode to the holiday.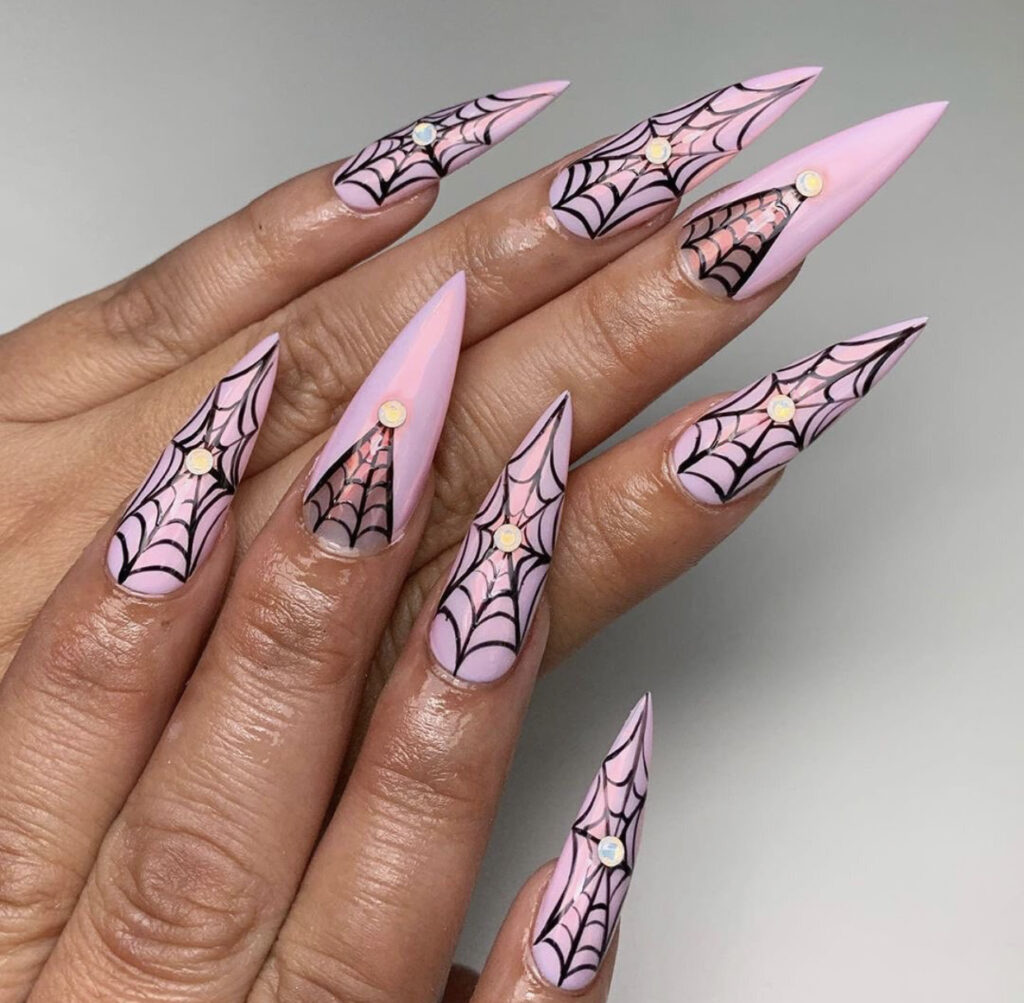 Get Tangled in This Mani: Spider Web Designs. If you're getting this design done and not filling it in with a simple stencil, most nail techs create them by hand. It's all about the line work to make the perfect web!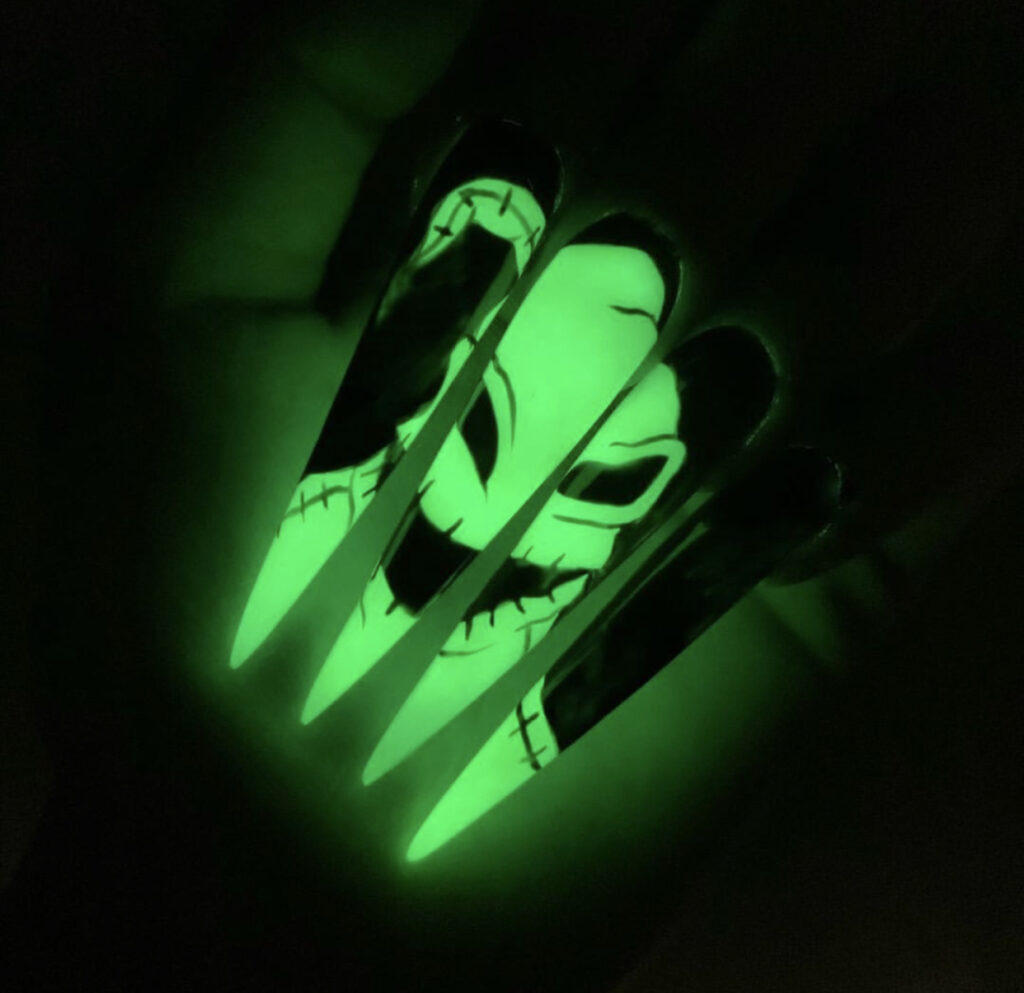 Partying while Socially Distancing? Everyone will be able to find you with these Glow In The Dark nails. This cool effect will allow you to get just about anything done for the holiday. You can get them simple or heavy in designs, either way they'll be hard to miss!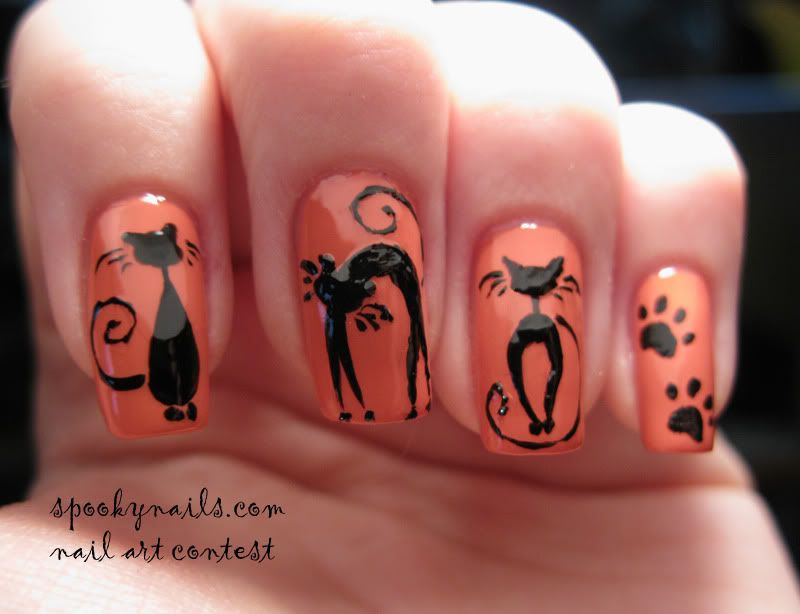 The Classics: When you think of Halloween, what is the first thing that comes to mind? Pumpkins? Witches? Black cats? Well whatever comes up can be used for a classic Halloween-inspired set. Even the word "Boo" is ideal! The possibilities are endless.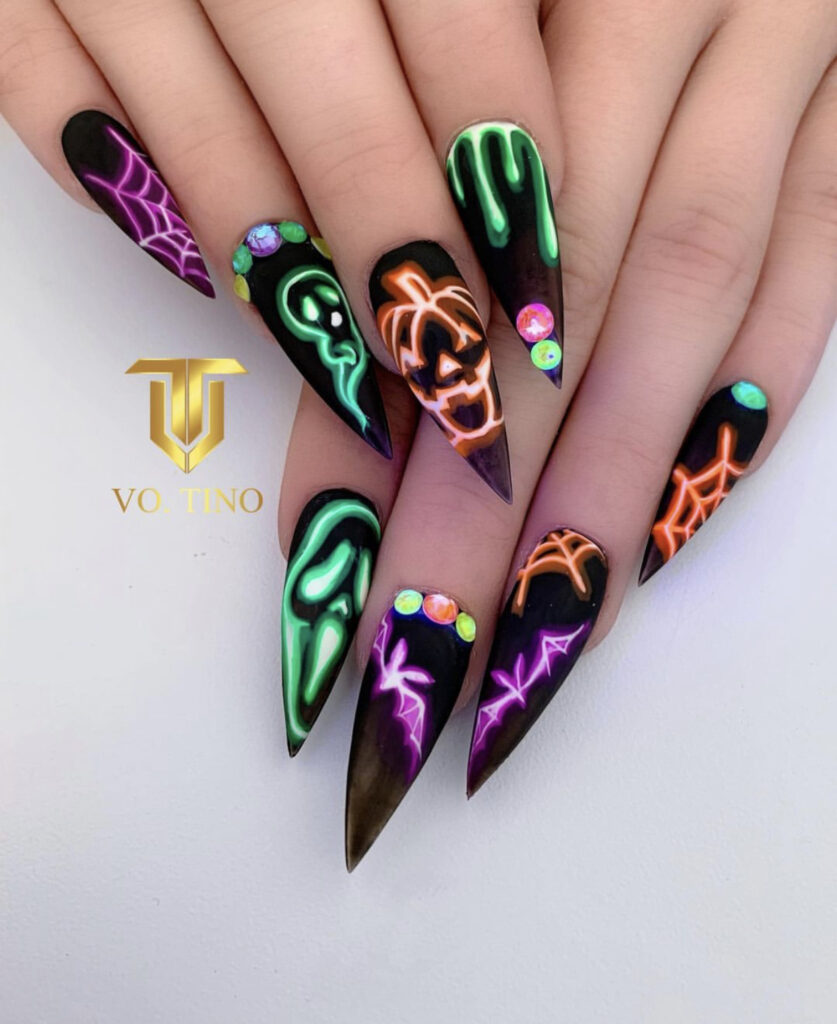 Pop Out Then! Neon Colors: There are people that love to rock super bright colors no matter the time of the year. Luckily, Halloween doesn't discriminate and neon colors with a splash of holiday spirit such as bats, webs and spiders truly make your mani pop.