I think we can say that this year has allowed us to try a lot of different things that we weren't originally used to. After being so accustomed to getting pampered at our favorite salons, and having them shut down, we all decided to get in-tune with our routines and pamper ourselves on our own. The nationwide shutdown led to nationwide innovation, and we have to commend the press-on nail industry for blowing up and thriving! These brands have gotten so creative with press-on styles and ways for them to last longer. This industry is here to stay, and we've found the cutest holiday sets for our readers that are press-on lovers; offering variety for everyone!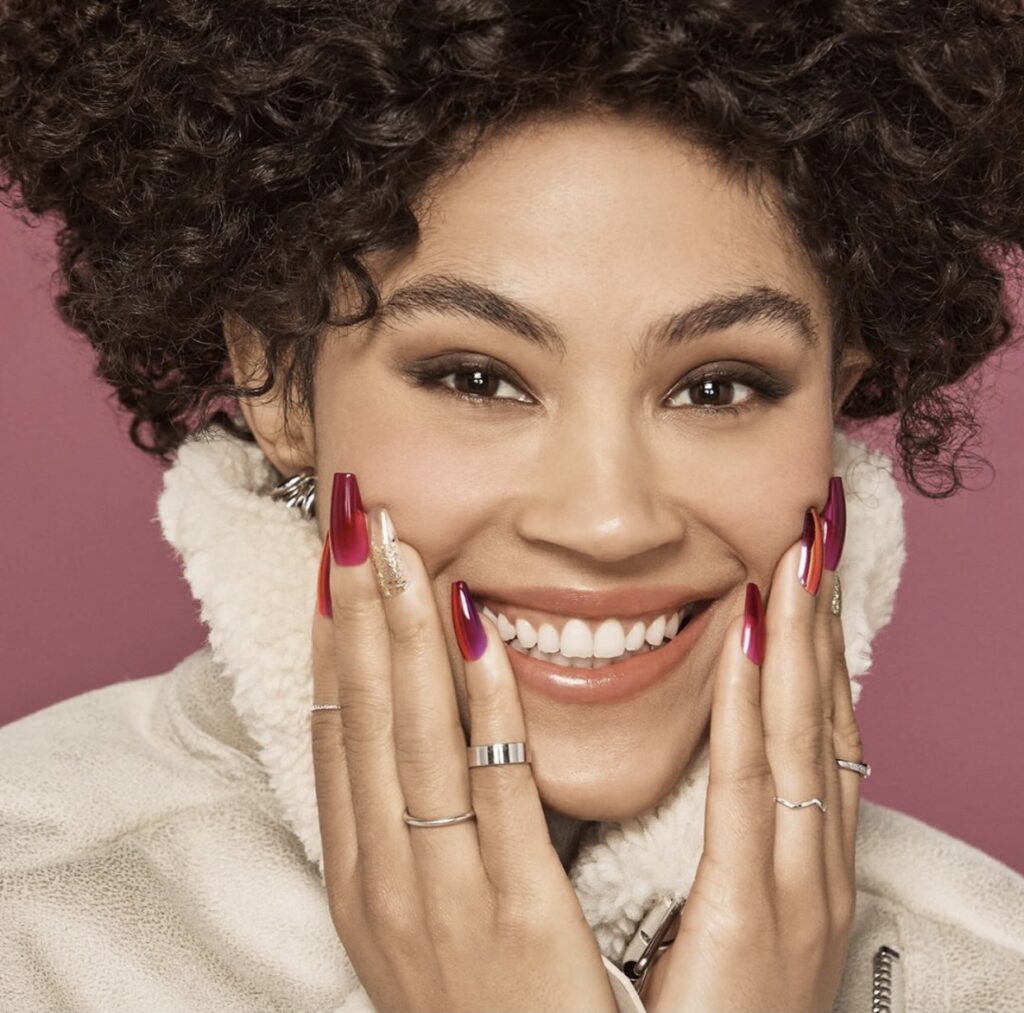 They've Been Around: KissUSA Holiday Design Nails – This brand has been creating press-ons for YEARS. Their designs have been catching people's eyes due to being super cute and modern. They've enhanced their nail wear time all while still being extremely affordable. During the peak of the pandemic, most if not all KISS press-on nails were sold out everywhere. Now that we're slightly back to normal, they've released designs just in time for the holidays. Christmas Miracle, Silver Bell and Candle Light are just a few to name, check out the full line and products here.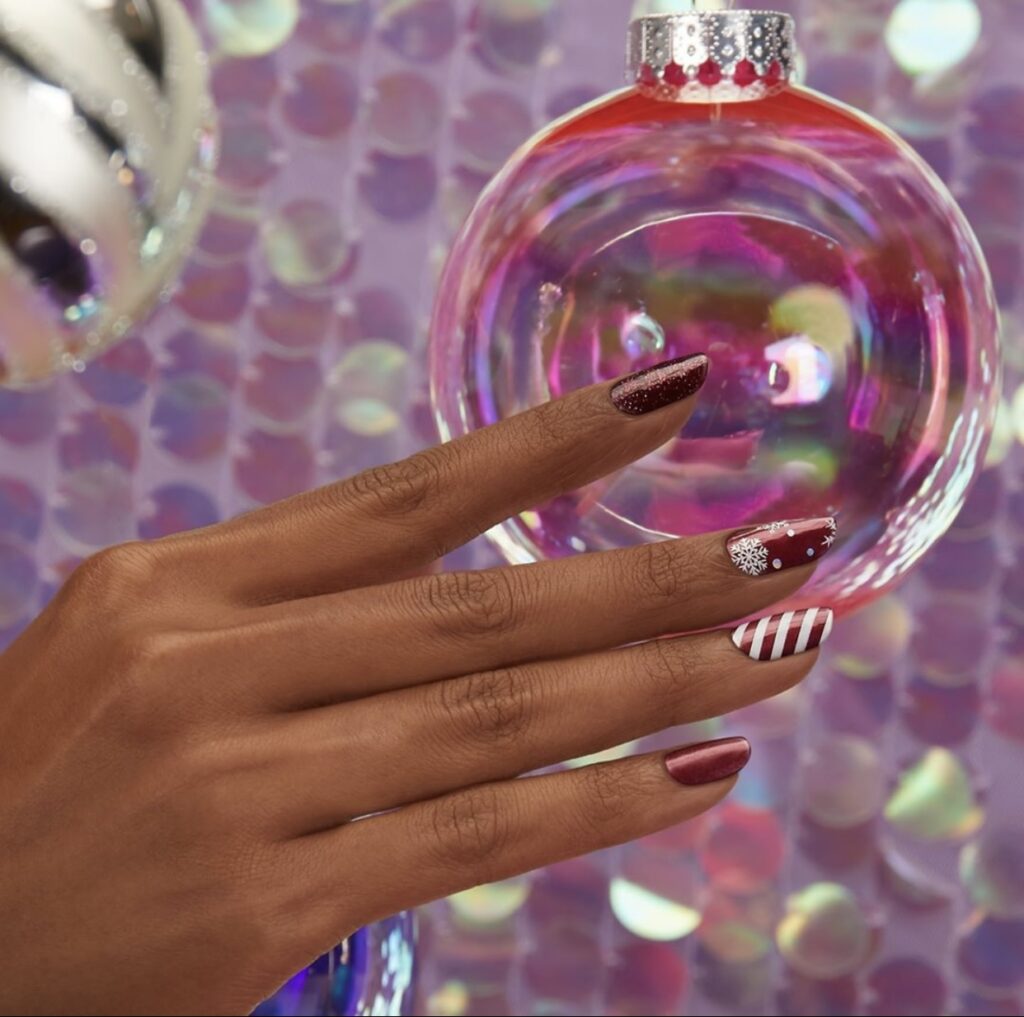 Make Your Mani at Home Brighter: Dashing Diva's Holiday Collection – This brand has a large selection of press-on nails, gloss gel strips, gel stickers and mix and match sets all inspired by holiday cheer. Most of their shapes come in coffin or square all while offering long, medium and short nail lengths. Sugar Cookie Sparkle, Make it Rein and Peppermint Mocha are some of the names created for this line. See the rest here.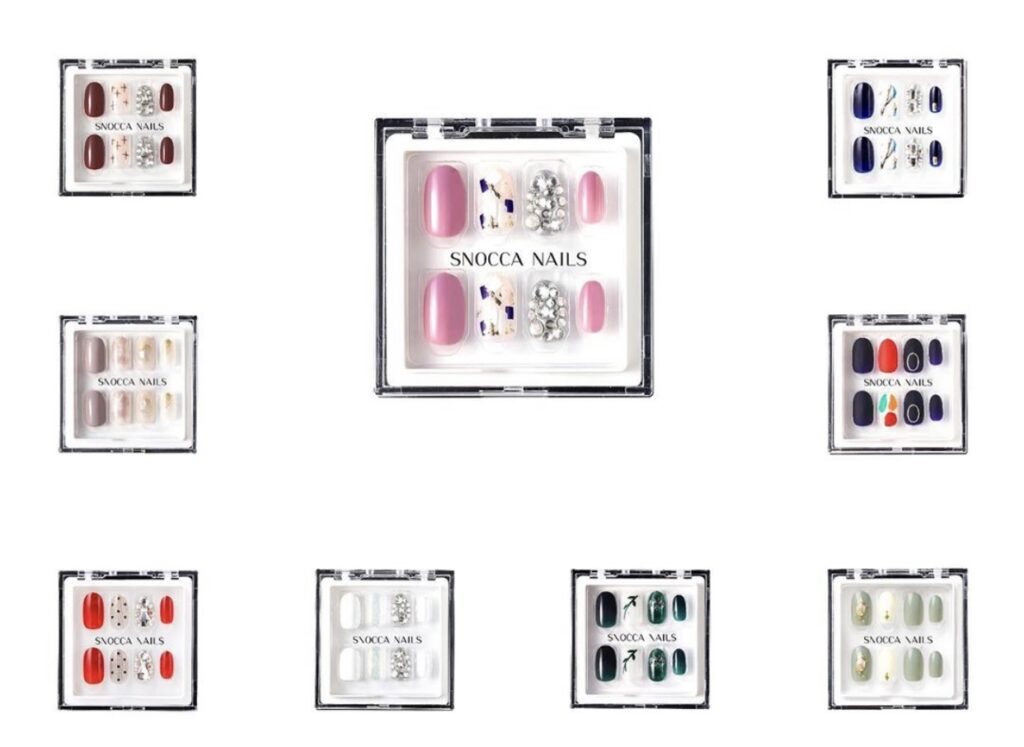 Be Kinder to Yourself in 2020: Snocca Nails Holiday Sets – With being kind as their motto, they want consumers to treat themselves this holiday season with their dope deals. With an additional 20% off, you can own the Full House, Celebration or White Christmas sets that all come with an array of options. Each set has a Christmas-inspired flavor! Check them out here.