This week we were able to briefly talk with photographer Manny Roman about connecting on set from start to finish. Roman captured our Dani Evans inspired Harper's Bazaar Vietnam shoot.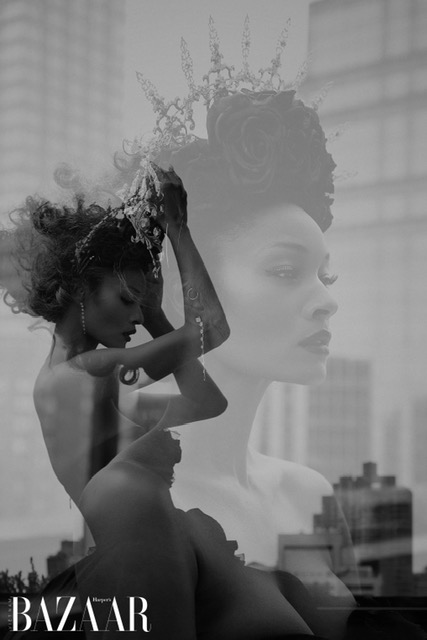 Manny Roman:
First, I lay out the mood board. I need to have a clear vision as to what I am shooting. You don't want to enter a production with a scattered mind set thinking you can wing it. The inspiration for this shoot was always to capture the essence of Dani Evans. I have admired her beauty since seeing her on America's Next Top Model. We met at a mutual friend's wedding last summer in Puerto Rico. We immediately clicked and well you know I had to photograph her the very next day.
Photographing her is effortless as her beauty is inspiring, but that was just the surface. When she welcomed me to her home and in a space where we could talk in depth about the industry, that led me to witness a more stunning aspect of Dani. Her internal beauty and core values makes her undeniably one of the most unforgettable women of the world. Since then our work relationship has grown to a great friendship. I wanted the photos to celebrate where she is at today and where she is going.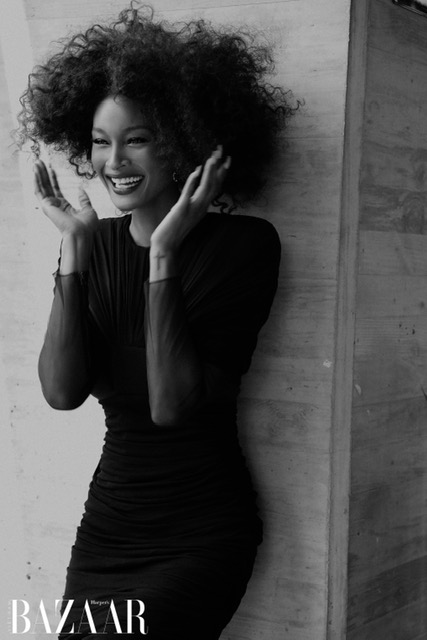 As a photographer, I set the tone for the production. Carefully casting the crew/talent(s) will help me execute the story of the shoot. You don't want to arrive at a shoot not knowing who your team is. I always introduce myself with great energy to the team, communicating with respect. The disconnection can breed a directionless situation, you don't know what mood it will convey.
Most importantly, I am always led by the person I will be photographing. The energy between the model and camera is extremely important. There's an intimacy. The photographer and model are allowing each other to communicate through their energies. I need to make sure they inspire me in order to get the shot/beautiful story I am aiming for. You don't want to rely on the team to carry you through the shoot.

A piece of advice I was given during my career I live with today is to observe, absorb and more importantly.. Learn to Listen and Listen to Learn.
Credits:
Model: Dani Evans at Elite Model Management New York
Makeup Artist: Kyriaki Savrani at Factory Downtown
Hair: Jazmin Kelly at The Only Agency
Wardrobe Stylist: Gloria Johnson
Assistant Wardrobe Stylist: Devon Brown
Photographer: Manny Roman
Nail Sponsor: Kiss Products
Location: Hendricks Hotel New York