Hey #NAILCONBABES!! This month we've teamed up with Gloria Johnson @styledbyglo for her latest shoot "Downtown Girl" for L'Officiel Australia @lofficielau. Swipe through for our favorite looks & nails.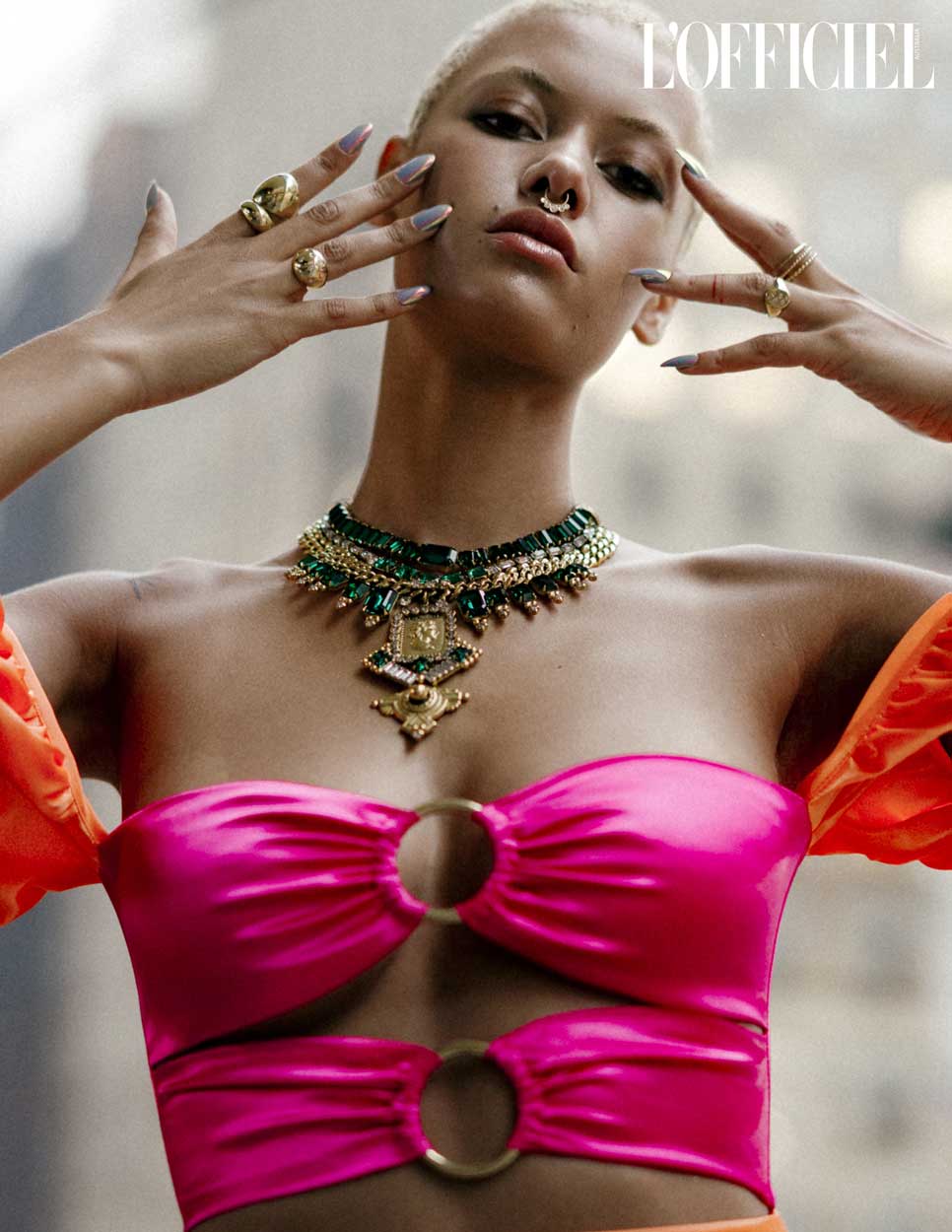 Interview with Gloria Johnson & Jazmin Gresham:
Jazmin: "Can you chat on why "Downtown girl"? Where did you draw inspiration? And top 3 fav looks.
Gloria: To answer your question where did I draw inspiration from, I drew inspiration from the 80s in the 90s with the large shades complemented with the statement jewelry pieces.
I would even say I drew inspiration from dapper Dan , with a hint of hip-hop influence.
My top three looks for this shoot would definitely be both looks from Galia Lahav and translucent dress from Mirimari.
Credits:
Associate Editor & Stylist: Gloria Johnson @styledbyglo
Photographer: Tatiphon Khunon @tatiphon
Video: Derek Siyarngnork @de9rek
Model: Donovan Green @donovan_greenn
Makeup: Judy Chung @juju_glam
Nails by Kiss Product
Assistant stylist: Devon Brown @hot.nfun
Nail sponsored by @nailcon
Location: New York, New York