As winter has finally arrived, it is only right that an influx of icy nail designs start circulating around in your searches and explore pages. All designs do not have to be Christmas-themed; the annual time of the year where nail techs around the world are painting the town red with major dashes of red glitter. The highly requested candy cane lines, bright red manis and intricate santa designs are probably wearing our nail techs out; please forgive us, it's only once a year! Since we are nail girls at heart, as we are browsing the Internet, we have been seeing nail designs that are so fresh and so cold, that we had to talk about them. Check out some of our favorite icy designs this season.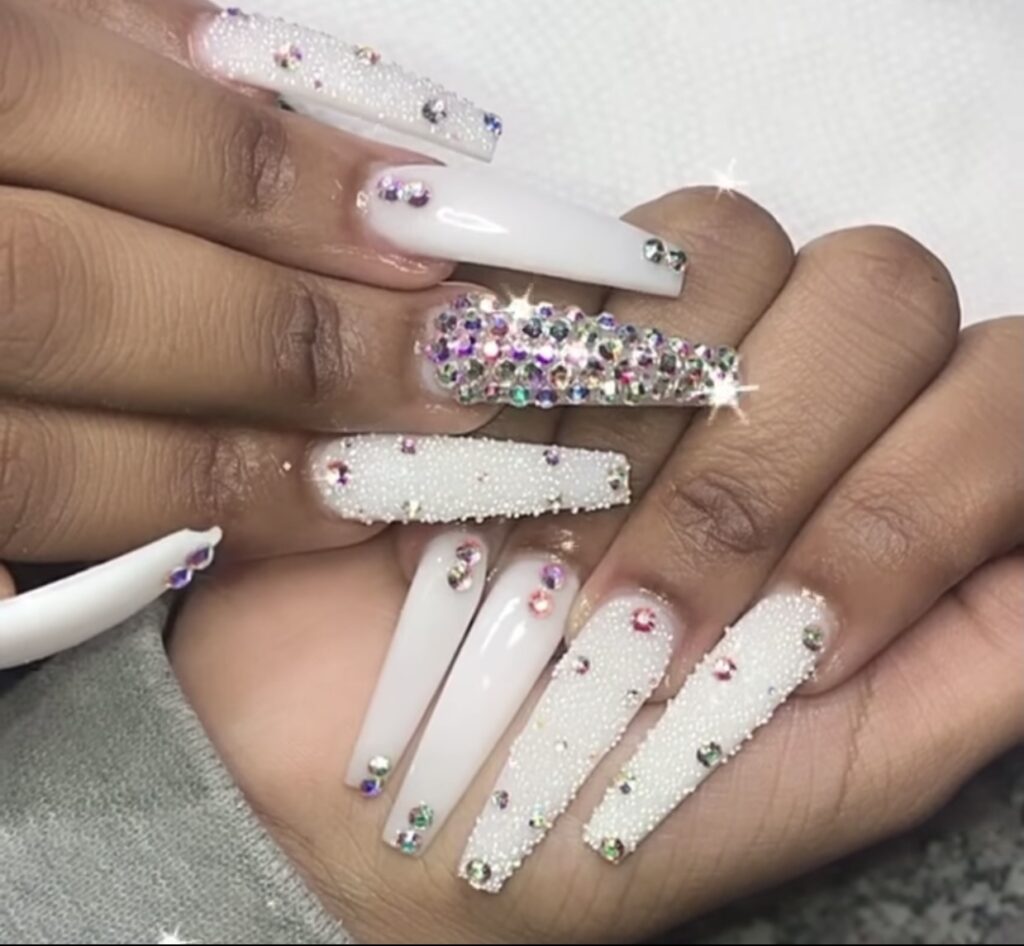 The Universal Color: White Polish: This color is top tier, as it can be worn all year round, no matter the season. During the winter, white sets are extra icy because there are so many designs, decals and glitter combos that can be added to them.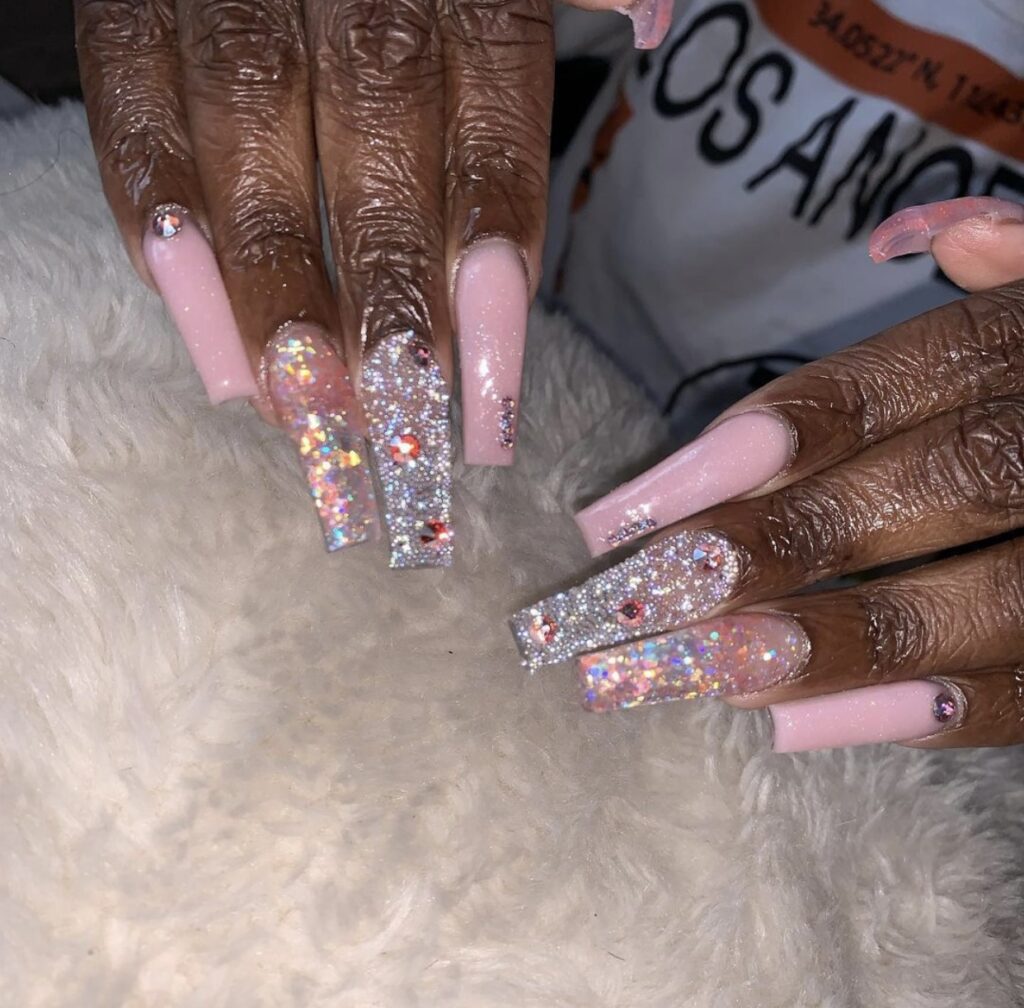 Holographs: The accent you didn't know you needed. Add this accent to your set, whether it is on the "statement" nail or your whole set. The reflective touch is hard to miss as your nails twinkle under the right lighting. If you're new to this design, we recommend trying it out with a soft pink polish for contrast.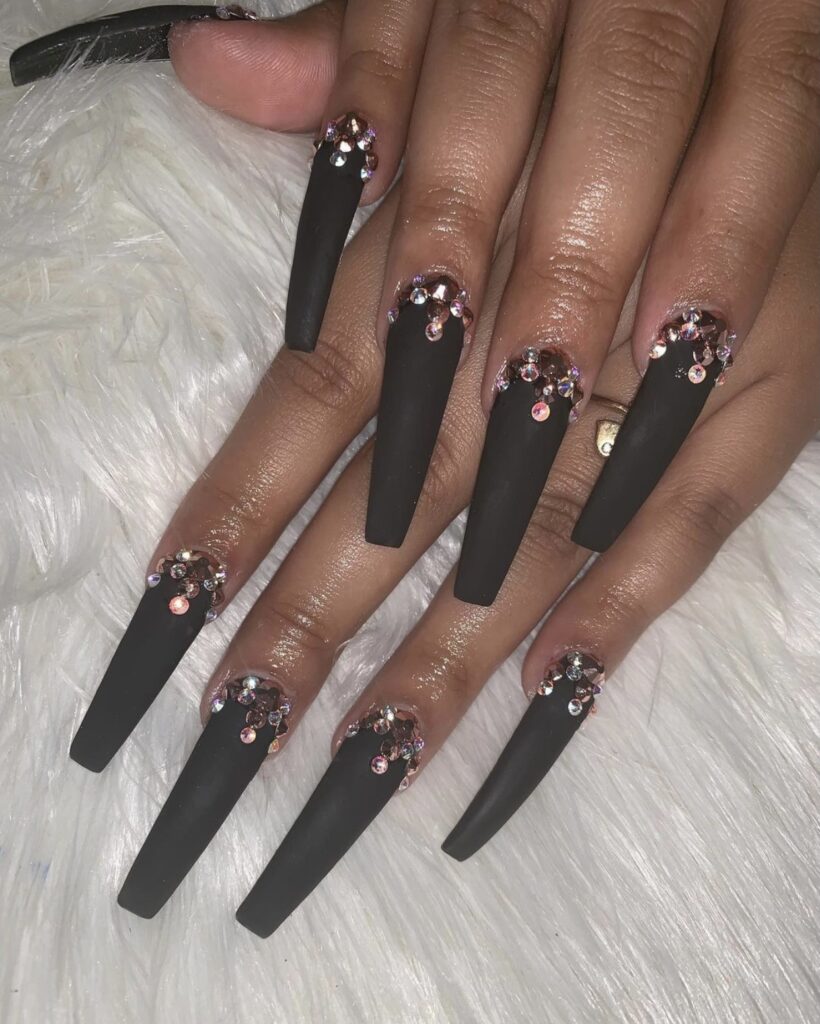 Noir Nails: There's something about black sets that makes them very sophisticated and clean. The color isn't everyone's go-to for their monthly fill-in, but we promise you that black sets are it and in during the winter. Whether it's black matte or a glossy finish paired with cute accents, the color black can add personality to your set in such a unique way.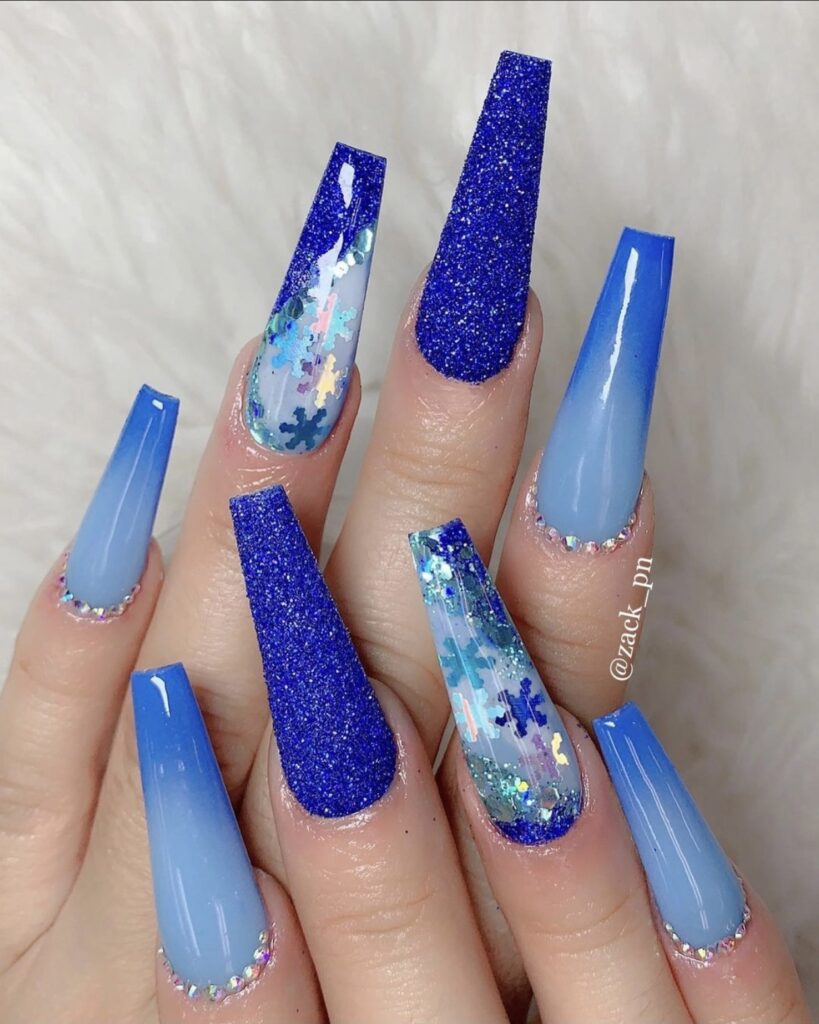 Cool Blue: There's a plethora of blues that are perfect for the winter season. We recommend a nice shade of royal blue for this icy season, however, if you want to soften it up you cannot go wrong with a light pastel blue. It's perfect!