Korean Beauty has always been regarded as the pinnacle of skincare. The routine is about respecting your skin. Instead of using products full of harsh ingredients that strip the skin's natural layer. Korean skincare is about working with your skin's natural ecosystem by cleansing, hydrating, nourishing, and protecting it.

Thanks to Glow Recipe, Korean skincare is no longer a novelty that only the rich can experience, it is now open to any and all.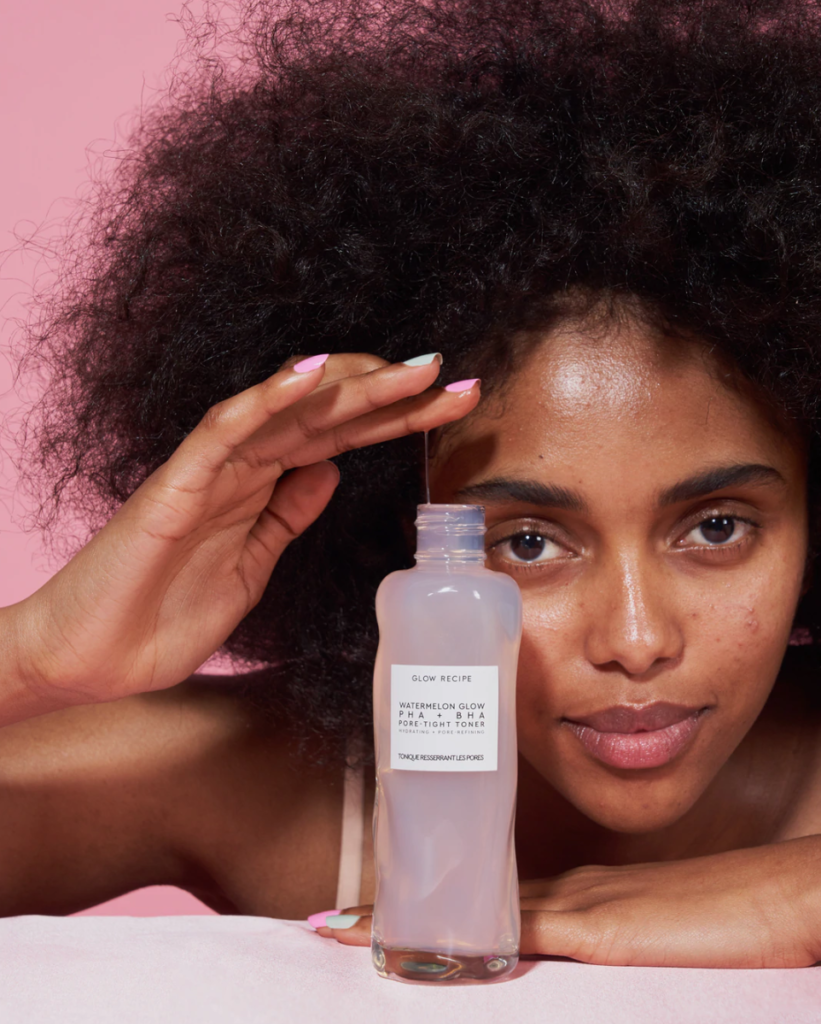 Glow Recipe is a skincare brand that has taken the beauty industry by storm. While it is currently known for its delightful fruit-shaped skincare products and clean ethos, the brand got its footing by creating a marketplace for Americans to shop for the best Korean products.

Now the company focuses solely on its own skincare range. In addition to having one of the best-smelling products out there, the brand uses no parabens, SLS, SLES, phthalates, or mineral oil, among others. Their products are also very affordable and pocket-friendly.

Let's get on to the list of their best products that are definitely worth your money.

1. Glow Recipe Watermelon + AHA Glow Sleeping Mask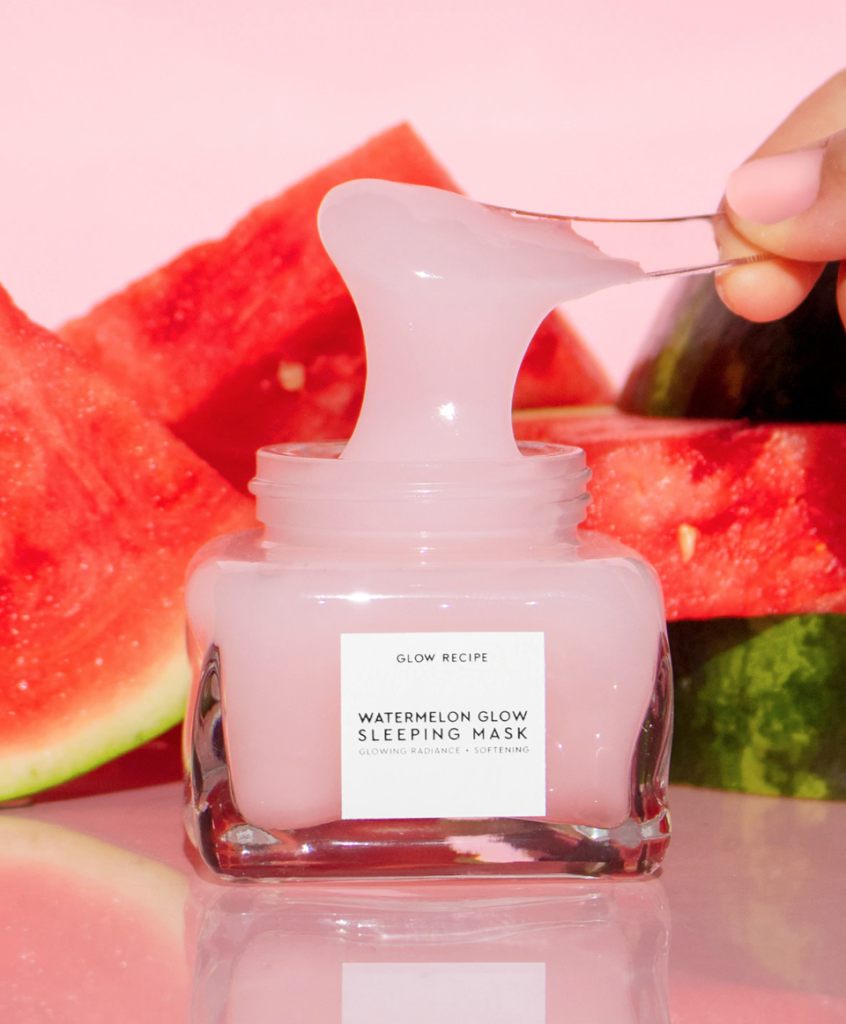 If there is only one product you have to try, then it's this subtly plumping, gently exfoliating overnight mask. The sleeping masks we know are usually thick night cream but the consistency of this one is more like a gel that instantly sinks into your skin.
It has an amazing combo of amino-acid-rich watermelon extract, hyaluronic acid, and gentle AHAs that leave you waking up with dewy-looking skin in the morning. To tell you just how amazing this product is, it racked up a 5000-person waitlist on Sephora!
You can get it on Glow Recipe for $22

2. Glow Recipe Avocado Ceramide Recovery Serum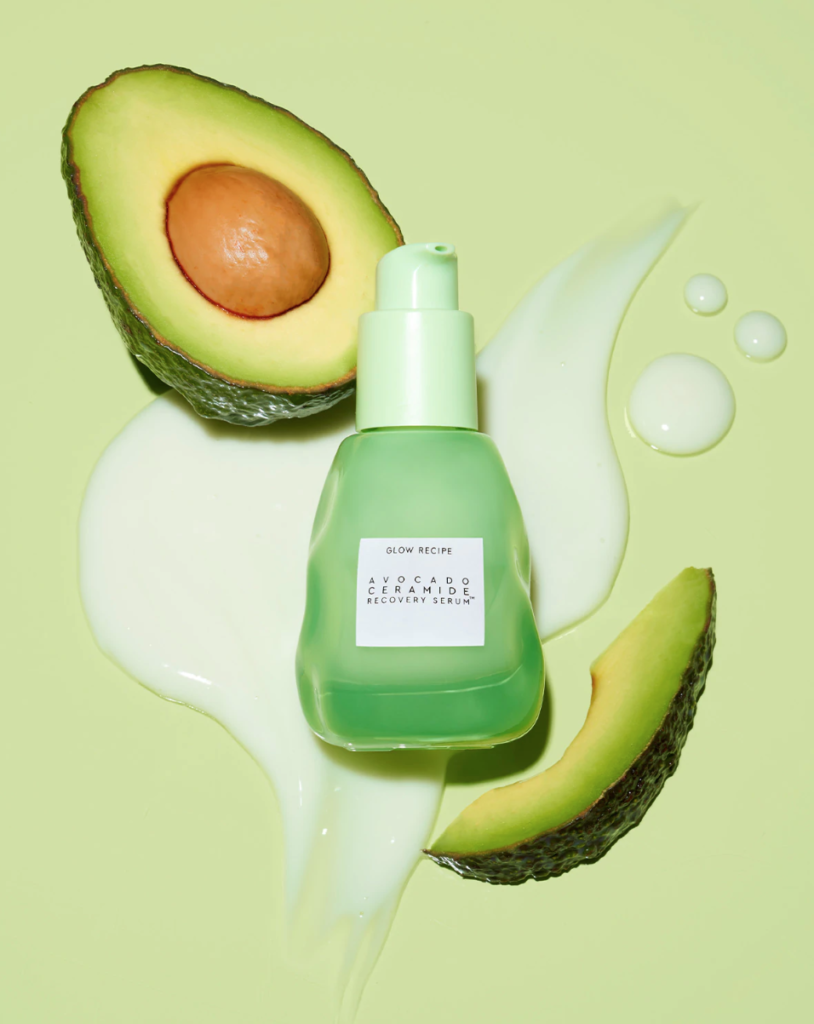 This serum is equivalent to pressing control-alt-delete on your skin. It nurtures your skin barriers, removes flakes, and calms inflammation stemming from maskne. It also has antioxidant-rich avocado to keep the free radicals at bay. The perfect solution for breakouts and dry skin.
You can get it on Glow Recipe for $42

3. Glow Recipe Guava Vitamin C Dark Spot Serum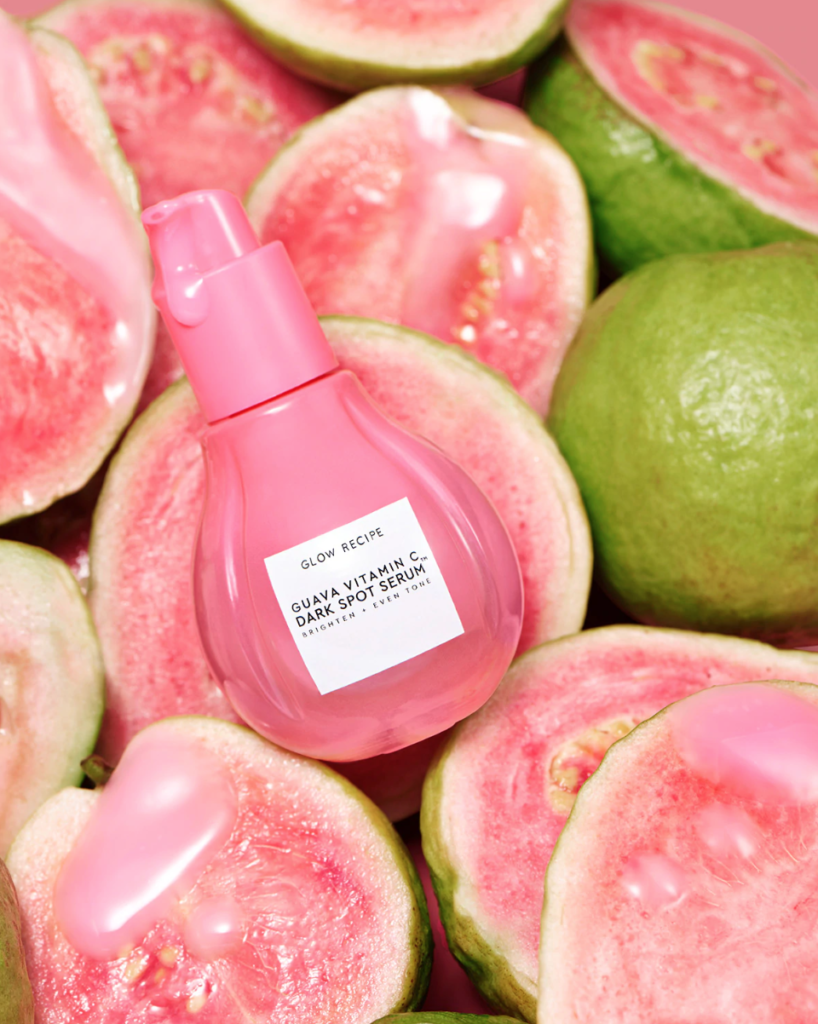 If you are like me who popped her pimples during our younger less informed days then you probably have dark spots and need this cream. This formula is packed with five types of vitamin C- in both water –and oil-soluble form to minimize irritation. The vitamins work together to brighten and even out the texture from hyperpigmentation (Remember that article on Dark Circles?) or acne scars and deliver a dewy glow overnight. The perfect solution to take you from looking overworked to very refreshed.
You can get it in Glow Recipe for $42
4. Glow Recipe Watermelon Lip Pop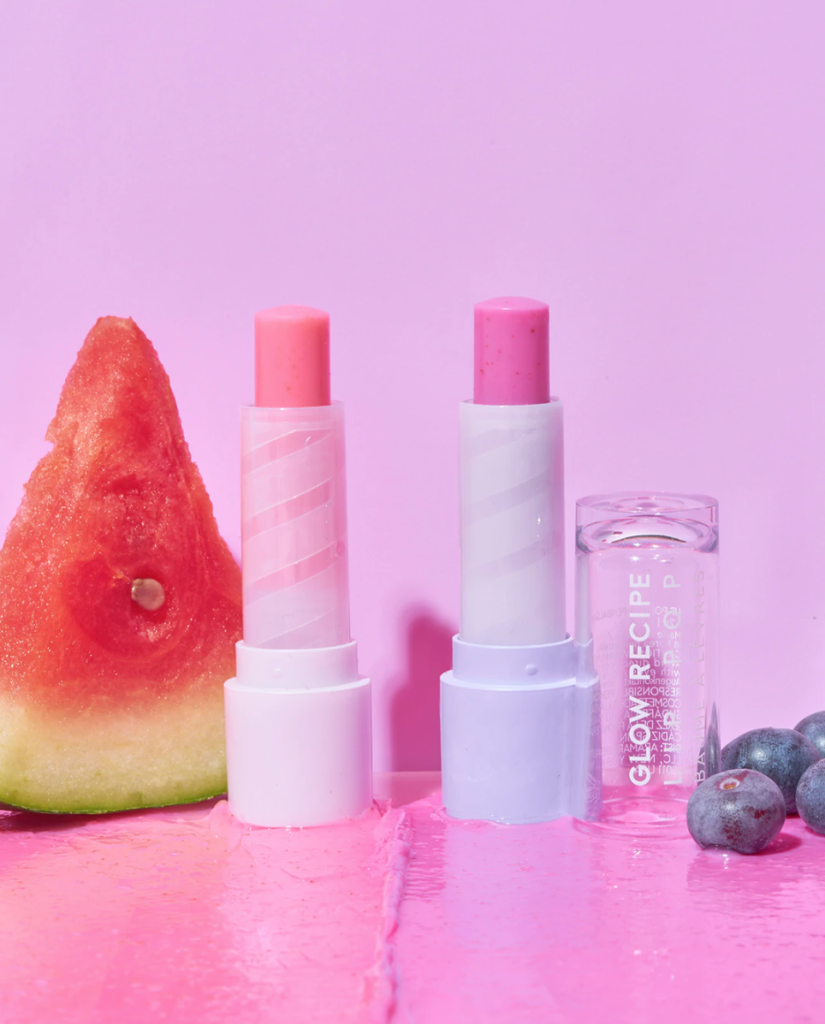 Now, dry lips are a thing for everyone and sometimes the average lip balm does the trick and takes your lips back to looking fresh but what happens when those lip balms don't work? You get Glow Recipe's Watermelon Lip Pop!
This lip pop combines lip scrub, lip balm, and tint, your all in one lip therapy kit. The scrub gently exfoliates flakes before dissolving away, and the balm it leaves behind keeps your lips coated in moisture all day.
You can get the lip pop on Glow Recipe for $22
5. Glow Recipe Banana Souffle Moisture Cream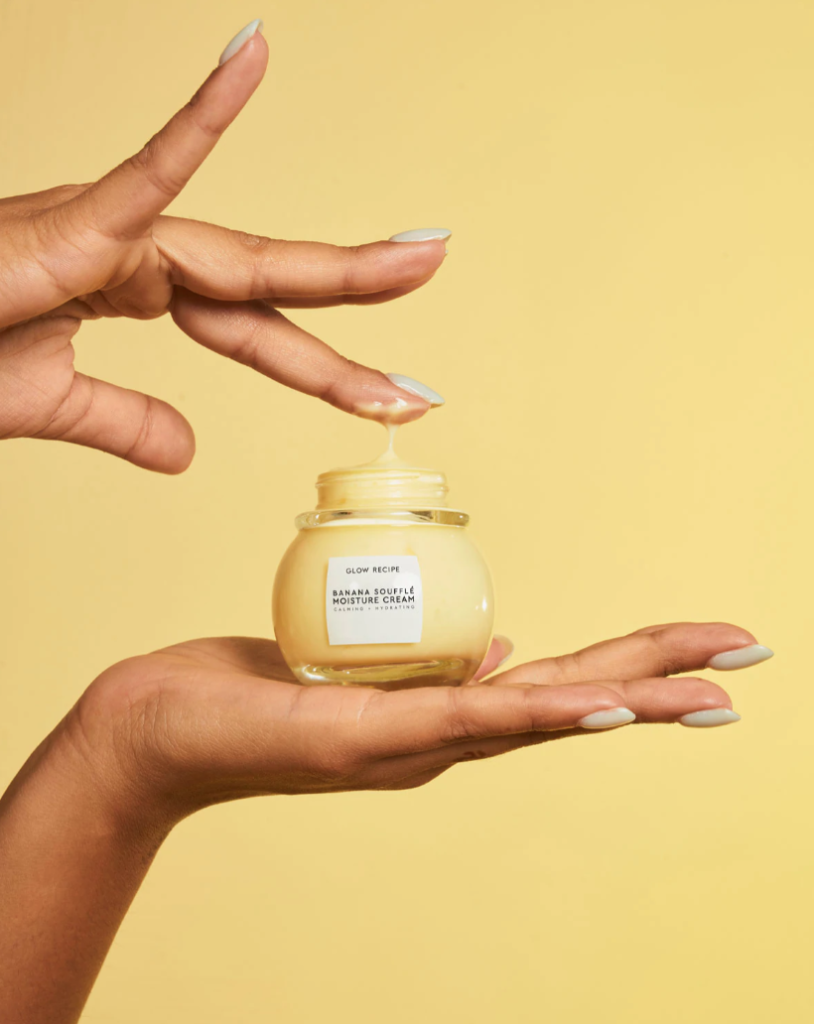 Is all this talk of fruit-based products making you hungry? Cause a banana soufflé sounds delightful right now. Even though this dessert packed in a bottle looks dense, it's a bouncy gel-cream that spreads into the thinnest of layers despite being packed with anti-inflammatory ingredients like Centella Asiatica and turmeric. It takes your dehydrated skin from parched to plump and keeps it that way for your day. Awesome right?
You can get it on Glow Recipe for $39

6. Glow Recipe Plum Plump Hyaluronic Acid Serum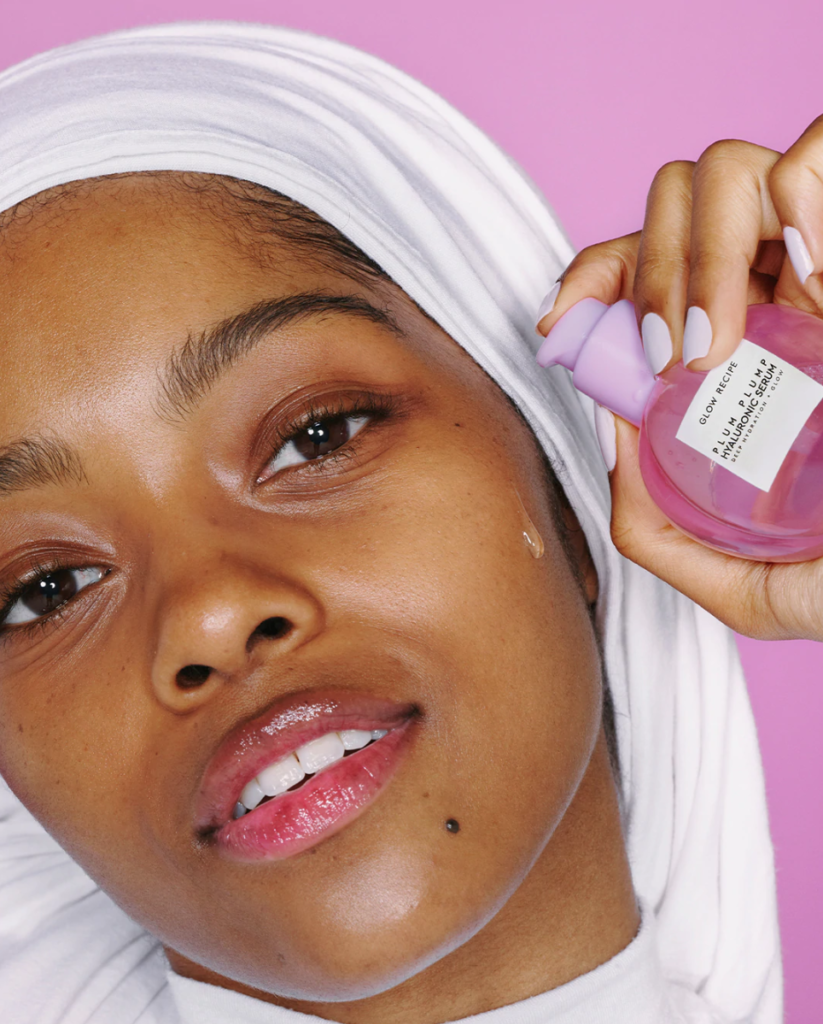 This serum, as you can tell by the name is designed to plump and smoothen the skin. It also adds moisture and smoothens dry skin. It erases flaky patches and does not clog the pores.
You can get it on Glow Recipe for $42

7. Glow Recipe Watermelon Pink Juice Oil-Free Moisturizer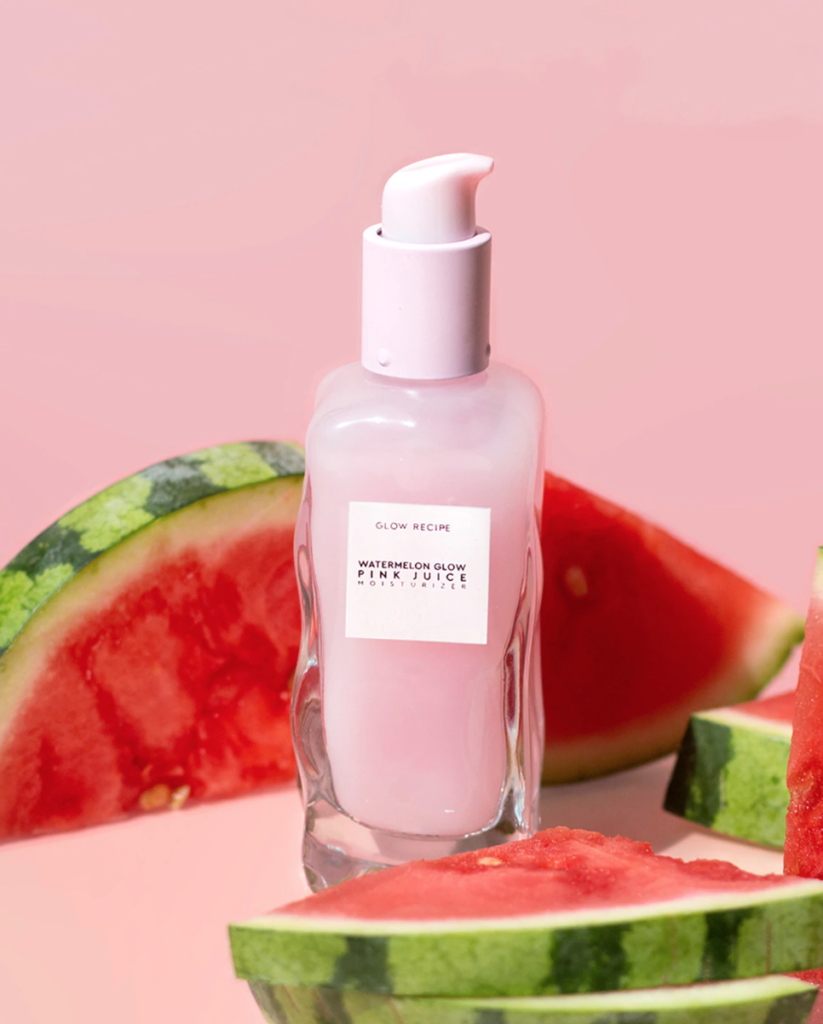 It smells light and cool, a scent designed to keep you relaxing at home with no worries. It is gentle on dry and irritable skin and keeps your skin hydrated all day long without needing to put on thick cream.
You can get it on Glow Recipe for $39

8. Glow Recipe Watermelon Glow PHA+BHA Pore-Tight Toner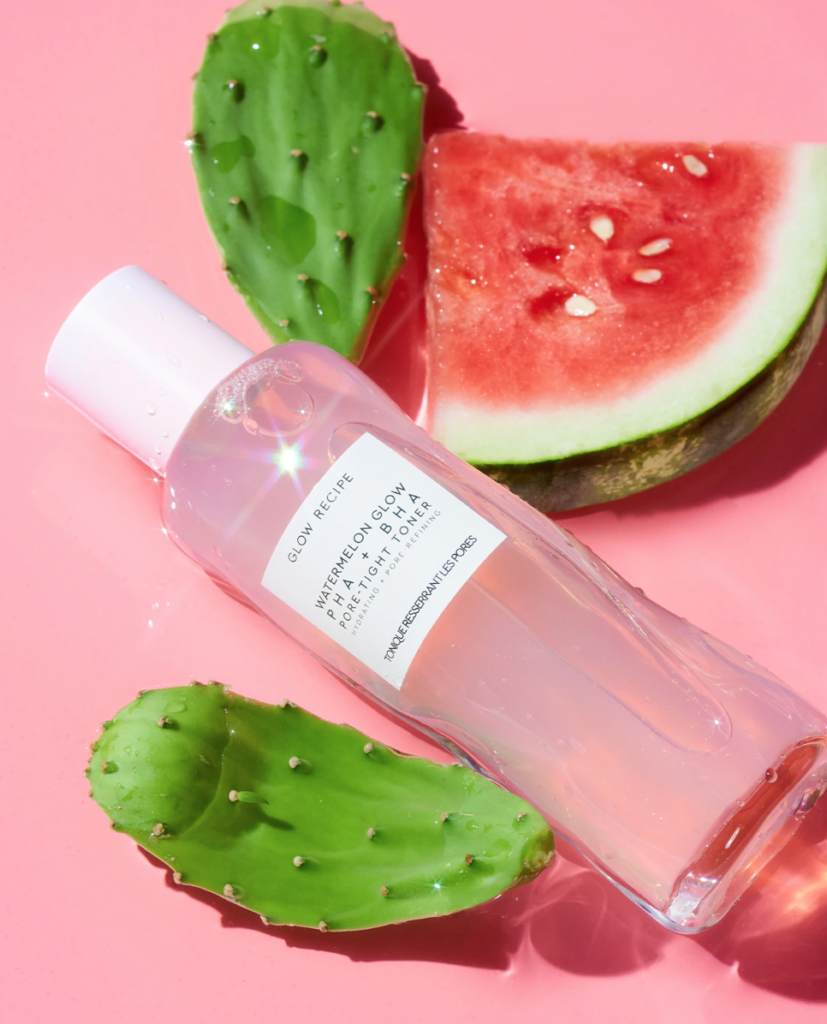 This is an all-in-one hydrating, exfoliating, and pore-tightening toner from Glow Recipe and it is simply amazing. With a bouncy texture thanks to the watermelon and cactus extracts, it preps your skin for the steps to come in your skin-care regimen and the smell is so soothing.
You can get it on Glow Recipe for $34

9. Glow Recipe Avocado Melt Retinol Eye Sleeping Mask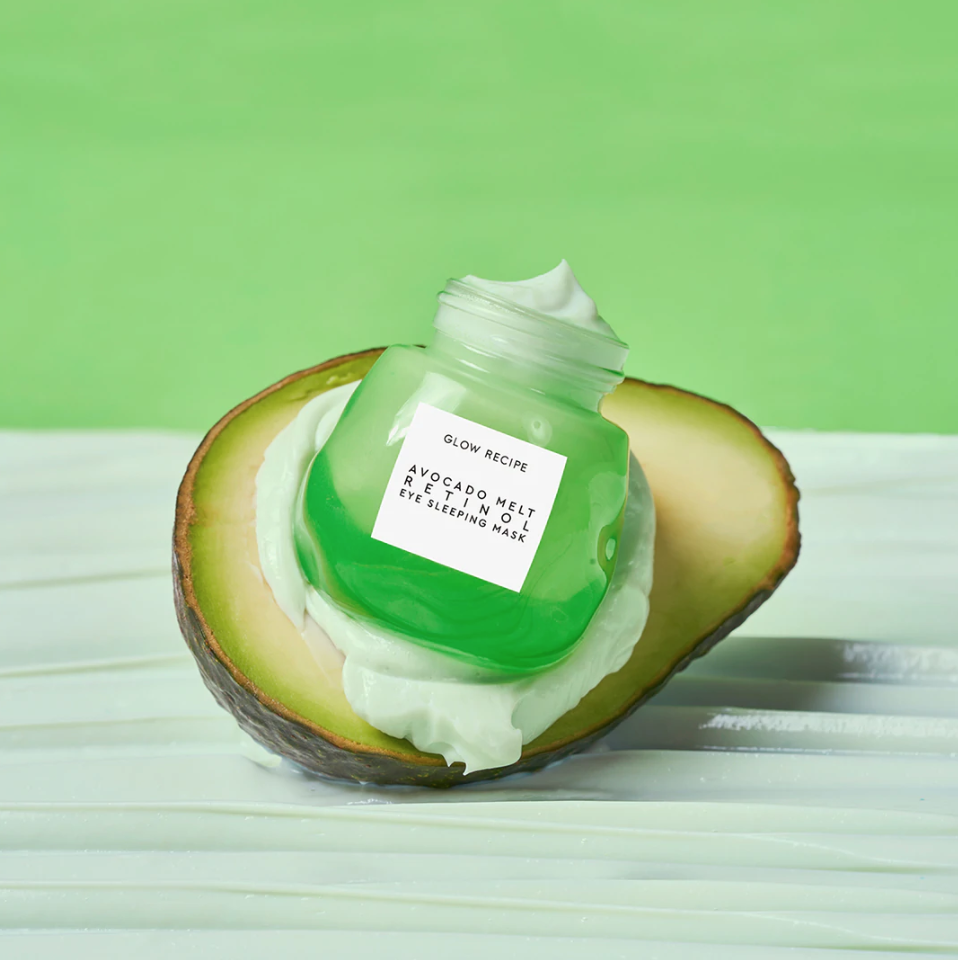 Glow Recipe uses encapsulated retinol for gentler, slow-release results that minimize the risk of irritation and sensitivity. The main idea behind this is to give you the benefits of retinol such as speeding up cellular turnover, smoothing your skin's surface, and spiking collagen production without the stronger side effects.

Along with the retinol, avocado adds antioxidants and a soothing inflammatory effect. There is also hyaluronic acid and squalane. The end product is a formula that balances smoothing and brightening effects with plenty of moisture.
You can get it on Glow Recipe for $42

10. Glow Recipe Blueberry Bounce Gentle Cleanser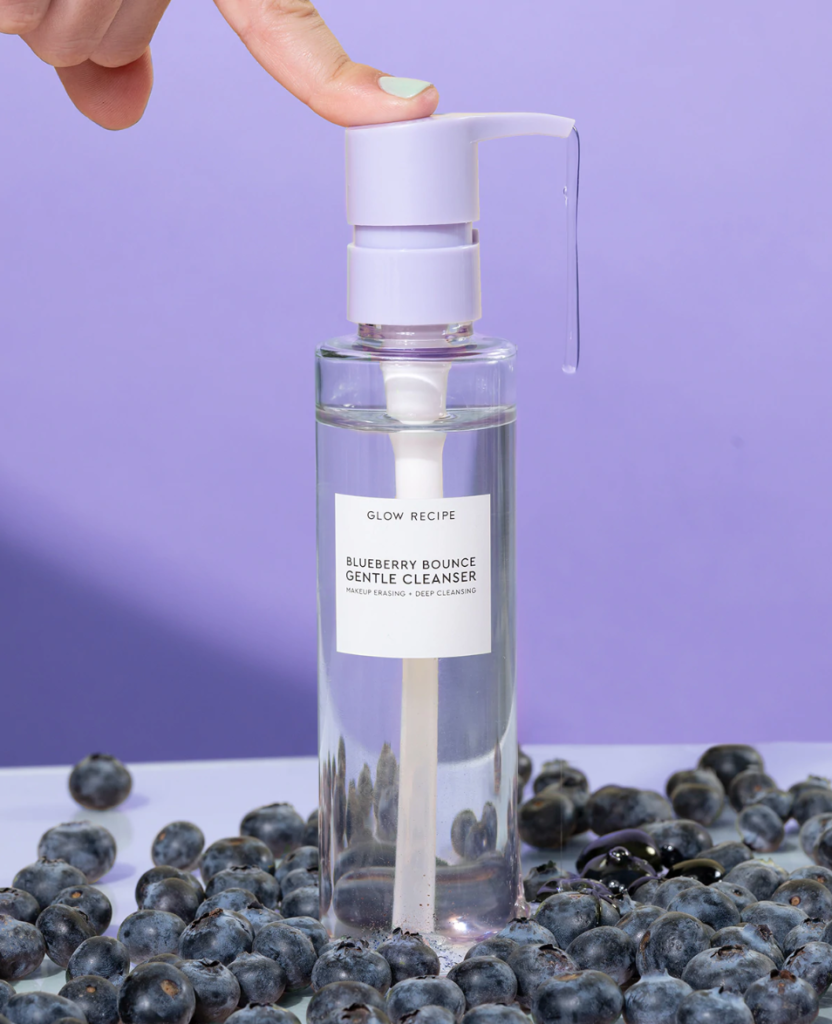 Does everyone know that the first step of the skincare routine is to cleanse and what better way to do than using the Glow Recipe Blueberry Bounce Gentle Cleanser?
The texture is on the thicker side for a gel, which is ideal for removing makeup for the day. It also doubles as a clarifying mask when you leave it on for about five minutes.
You can get it on Glow Recipe for $34

Well, there you have it, our list of amazing Glow Recipe products you definitely have to try this January or sometime this year. Remember, don't just eat the food but share it with your skin as well