Hey NAILCONBABES!
Hope you're getting ready for fall with all your essentials. We are back with another interesting and relaxing chat with one of our favorite nail techs, Karla Frias popularly known as Kaiikay. In this interview, we talk about her journey, setting an example to other girls of color, how she represents her culture through her work and of course everything nails! Enjoy.
Please tell us a bit about yourself.
Hola! My name is Karla Frias best known as Kaiikay. I am an Afro-Latina enthusiastic, 30 years old entrepreneur, nail artist and business owner.
Was it ever a dream of yours to own a nail and beauty salon?
It was ALWAYS my dream to be a beauty salon owner. The dream started back home in the Dominican Republic at a very young age. I literally spent my childhood years helping my mother in her very own beauty salon, Salon Rafelina, named after me. And there it is, I always wanted my very own salon one day too!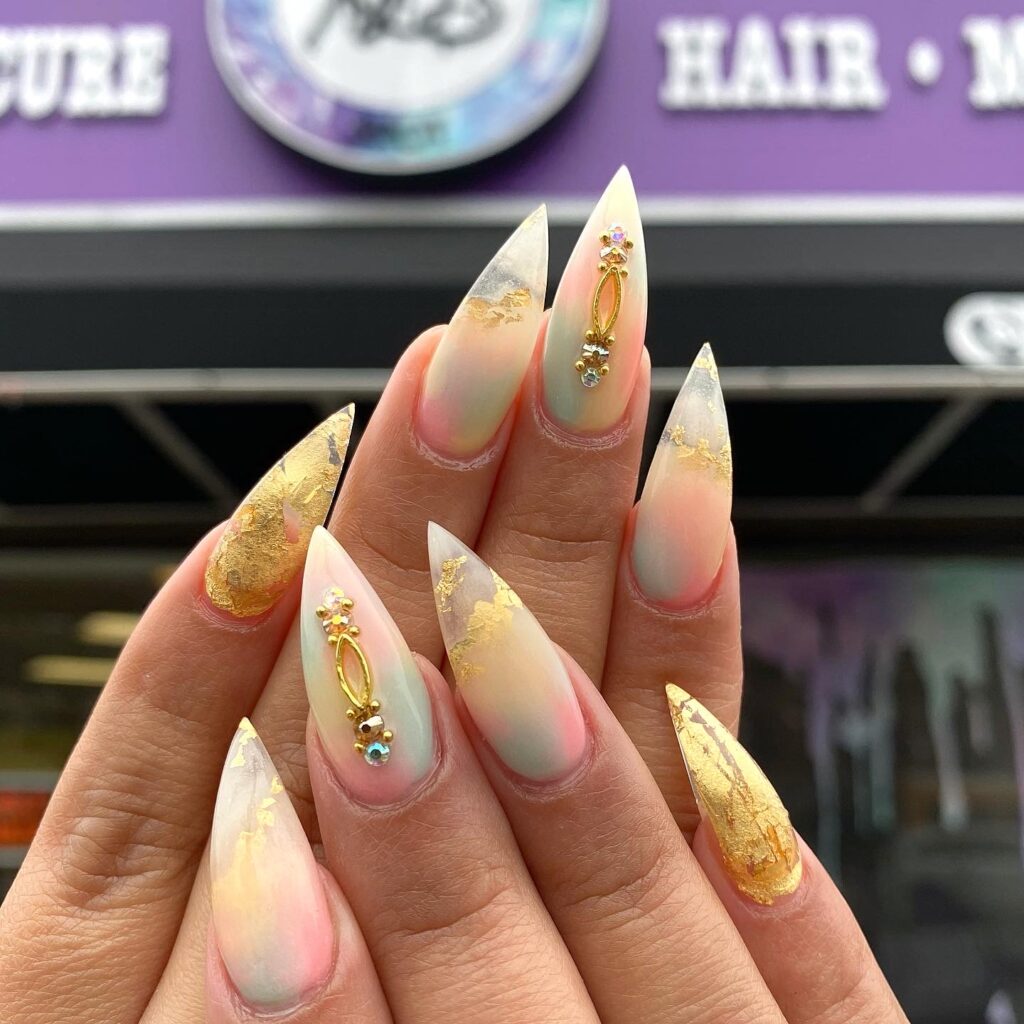 Considering you opened your own salon one month before the pandemic hit, how did COVID-19 affect your business? How were you able to pivot?
I've been a professional nail tech for over 10 years now. I've worked for and managed different nail salons and spas in NYC. In 2015 I decided to go independent and started building my small business. Went from providing my services from home to renting a small studio place for about 2 years, to finally opening up my storefront Kaiikay's Beauty Spot, in February 2020. Now we all know that was the year Covid-19 came to change our world. Unfortunately for me, after a very successful grand opening, the city of New York declared a "pandemic" and I had to close my business doors for a period of 3 months. This was VERY challenging and affected me in all aspects (financially, personal and none the least EMOTIONALLY). "Human's hands are my form of expression… they are my canvas". Not being able to have human contact, not being able to service my clients, touching their hands or being within 6 feet of distance from them was terrifying. I had to get crafty and creative, not only to sustain myself financially but also to be able to cope with it all, so I woke up one day and said to myself. USE YOUR PLATFORM KARLA! Social media is our new world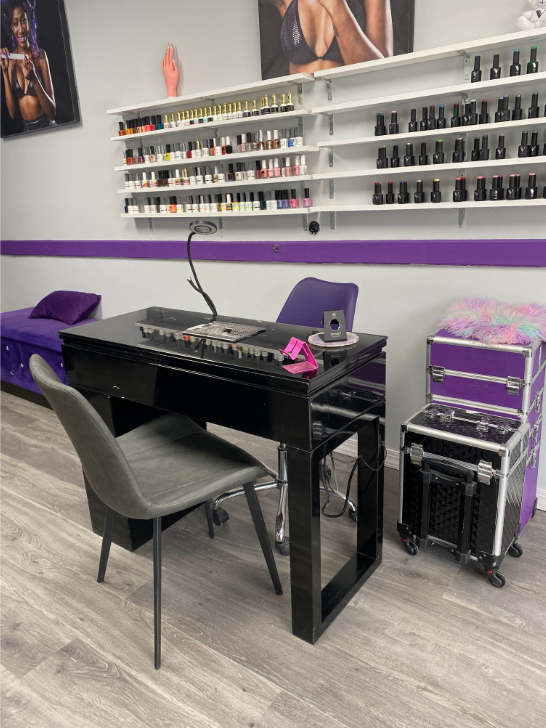 What were your fears and how did you conquer/overcome them?
Like I said, not having human contact and not being able to service my clients, touching their hands or being within 6 feet of distance from them was terrifying. Also, not going broke and being able to sustain myself financially was a part of it. I used social media to publicize myself. I did things like: Going live on Instagram, and engaging more with my customers through social media opened up a new gateway for me and my business during those tough times. I started selling custom press-on nails and creating fun IG videos while making them. I also had plenty of time to network, research and educate myself way more about my niches.
As of today, my business Kaiikay's Beauty Spot is growing tremendously. I'm blessed to have an amazing team which gives me the opportunity to now continue to focus on my personal growth. I am actively working on my beauty products line, the next step is going back into education, the goal is to be a "Pro Nail Educator ". Do I dream big?! I sure do. I mean come on! I come from a small place in Santo Domingo, Dominican Republic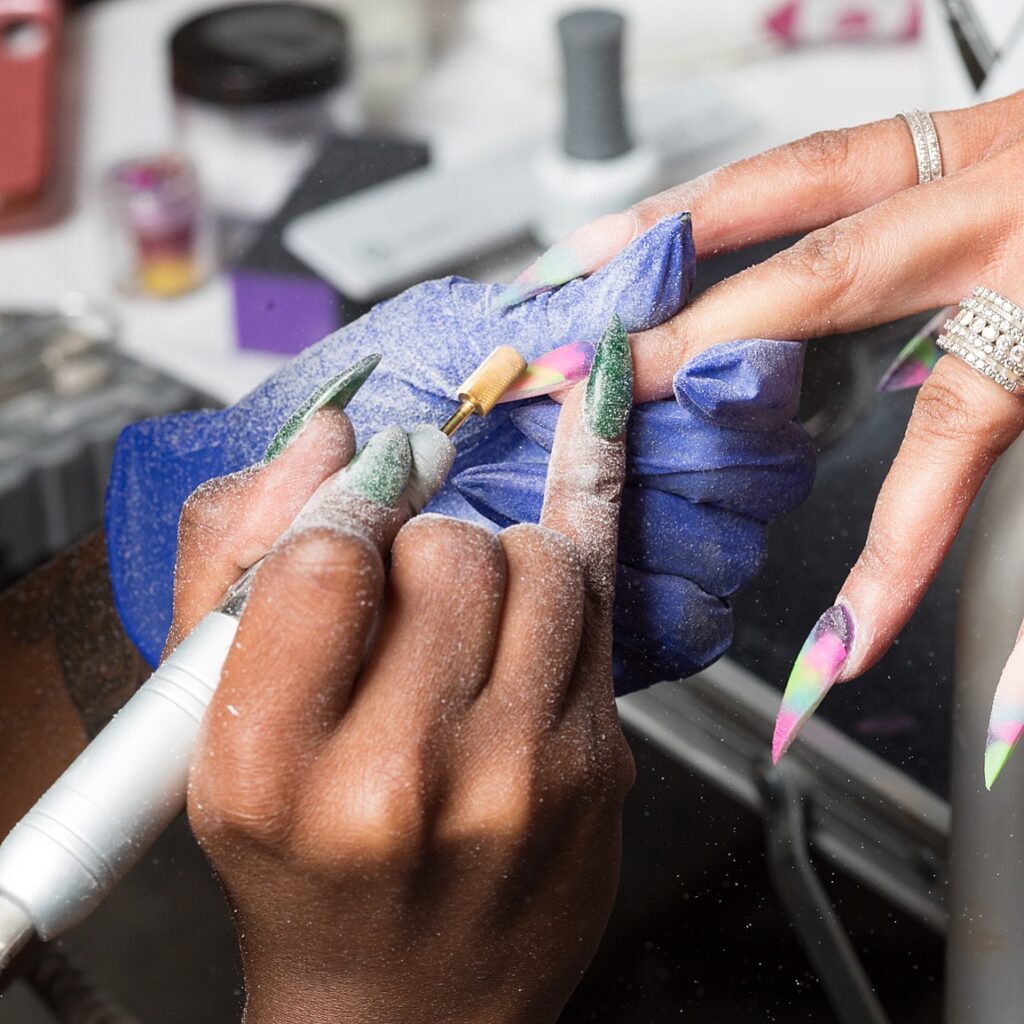 As a young lady from the Dominican Republic, would you say you had people in the nail community that you looked up to/ changed the game?
I honestly can say the beauty industry in my country has a spectacular reputation however most of that notoriety goes to hairdressers/hair stylists/ hair professionals and educators. When it comes to the nail game in the Dominican Republic, it is definitely still growing, especially amongst our music artists and tv celebrities. The reason why I truly dream of making an impact and change in the future is by bringing what I do best to DR. Luxury nail services and Nail education is what my county needs.
How do you represent your culture and country through your work?
I am a born and raised Dominican and I'm also a New Yorker at heart. I grew up in this country. My multi-culture is something I scream in my work, my place of business and platforms. Due to my mixture of cultures, I place myself in the "Afro-Latina" category and involve myself and my business in Afro, Black and Brown Americans and Latinos networks.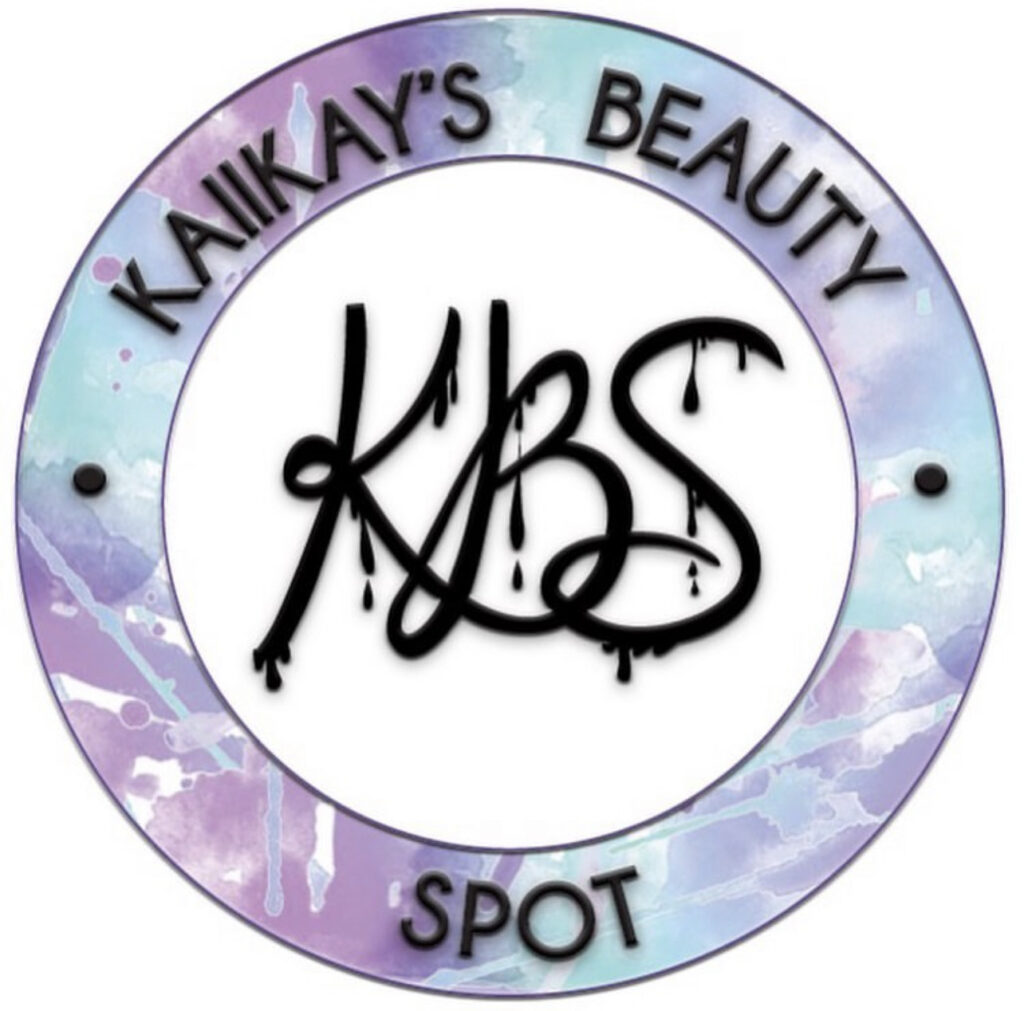 How important is it for young girls of color out there to see people like them establish businesses and be successful at it?
I intend on being a prime example of a successful minority in the United States. I use my business and platform to preach female empowerment because our younger audience needs to hear it. They are little versions of ourselves and it is very important to share the resources that once helped us to get to where we are/ or are going, to them. It is very important for our younger girls of color to see that they have a chance also.
Was there any point you wanted to quit and pursue any career path?
There was this time in my life, during my college years when I once felt discouraged. I was going to school for architecture, doing nails on the side to make my little money BUT back then I lost my vision and started seeing my passion (doing nails) as a mediocre job being an art major college student. I didn't understand it then but THANK GOD life itself kept bringing me back to " The nail salon" and eventually, I focused and created niches for me and my career path. Today I am an architect and nail artist, trust and believe the two go hand to hand very well.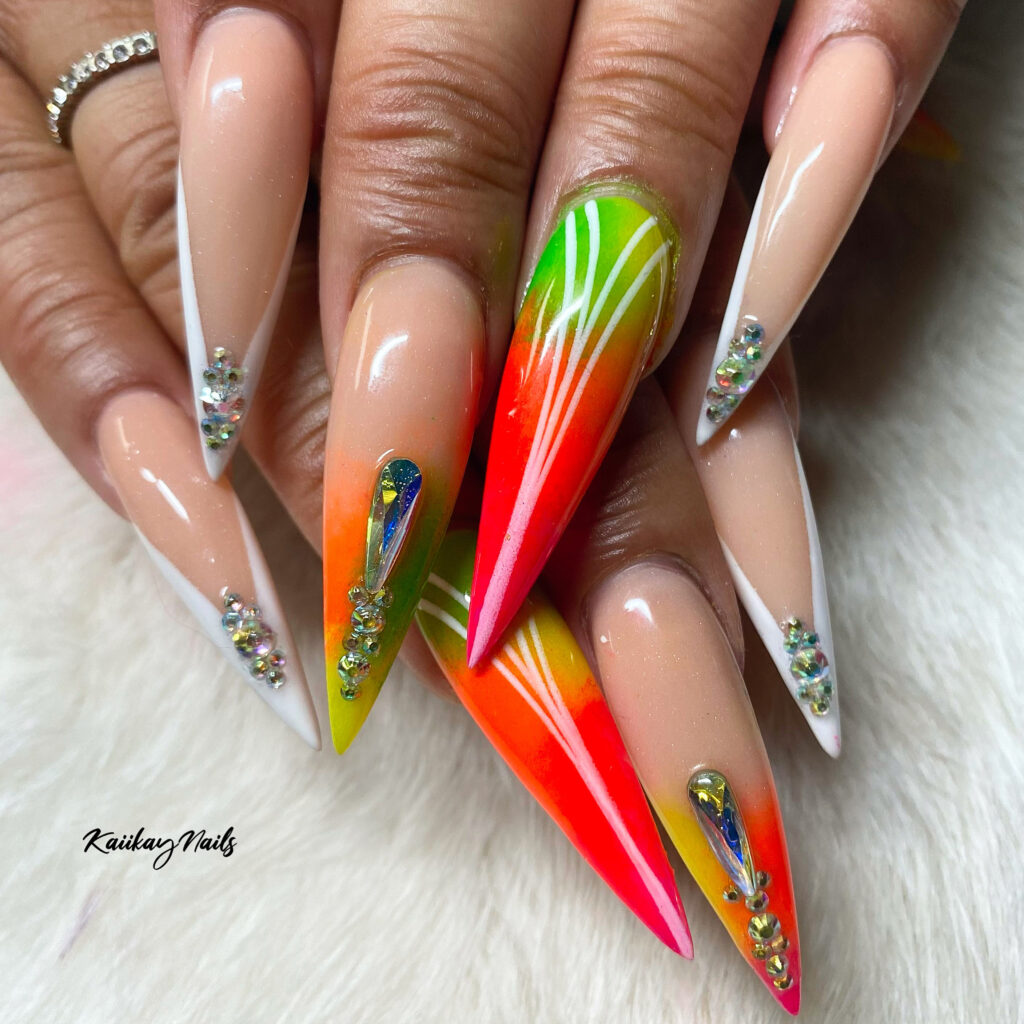 What's the hardest thing about being an entrepreneur, especially as a woman of color?
As a young woman entrepreneur of color, I have and still do, face many struggles. Financial instability, professional and personal growth, networking connections, industry growth…shit! Life itself is an everyday challenge for ALL OF US young female entrepreneurs of color. I am highly blessed by my professional growth but the one thing I find the hardest about being a business owner, service provider and entrepreneur overall, has been finding the right TEAM. Please don't get me wrong, I am thankful for the number of people who have been apart of my professional journey, at the same time I personally am still pushing to keep a solid and stable #BeautyGang.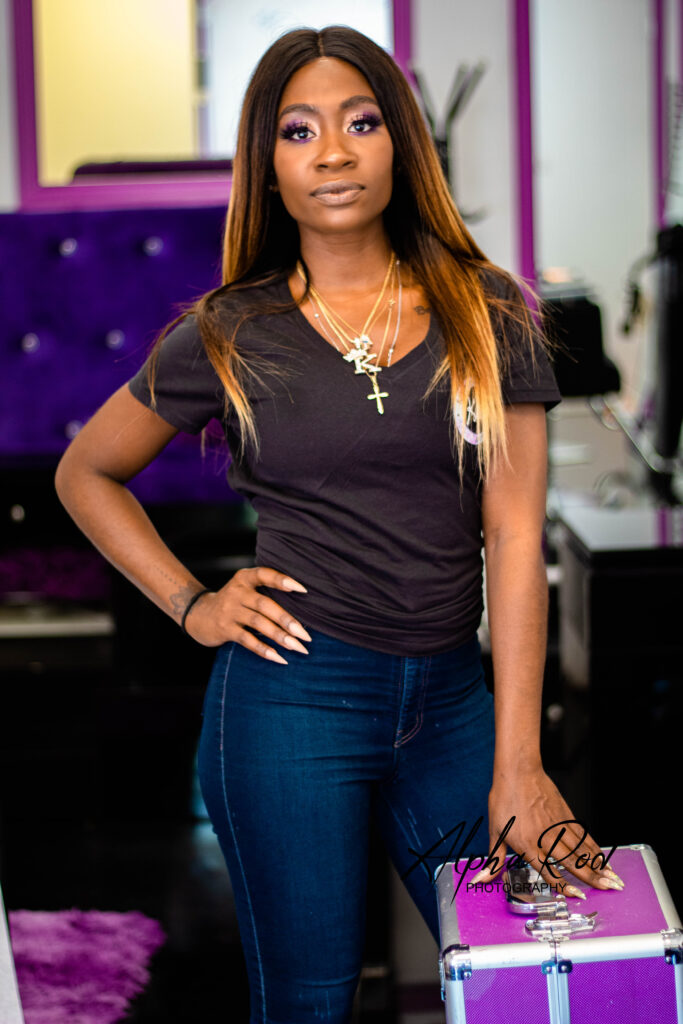 What is your vision for Kaiikay beauty salon?
Kaiikay Beauty Spot is the baby I never had. I nurture it as such! The goal is to create an experience for today's world women, to empower and embrace them. My long-term vision for KBS is to multiply, or should we say franchise?! I see Kaiikay's Beauty Spot in multiple locations, on the go for my freelancer #BeautyGangers and DEFINITELY making KBS an ultimate, all-in-one beauty experience as I mentioned before… back home in the Dominican Republic.
With all the remarkable changes happening in the nail community, what are your future projections for the community?
With all that's going on in the world, I just want to create a safe space, where women feel appreciated and empowered. I tend to give back not just to females but also to my community overall. My community is what keeps my doors open, and also because I pledged to help my community through my business. To offer more job opportunities and learning experiences for those interested in the beauty world. We also curate free kids events at our community park (Soundview park) every year where we celebrate Easter Sunday or give back with our "Back to school" picnic, book reading and free beauty services. Also, every last Sunday of the month my #BeautyGang and I host a small female networking event at the shop, just another way to open up new doors, and more opportunities for the people and other small business owners in the community.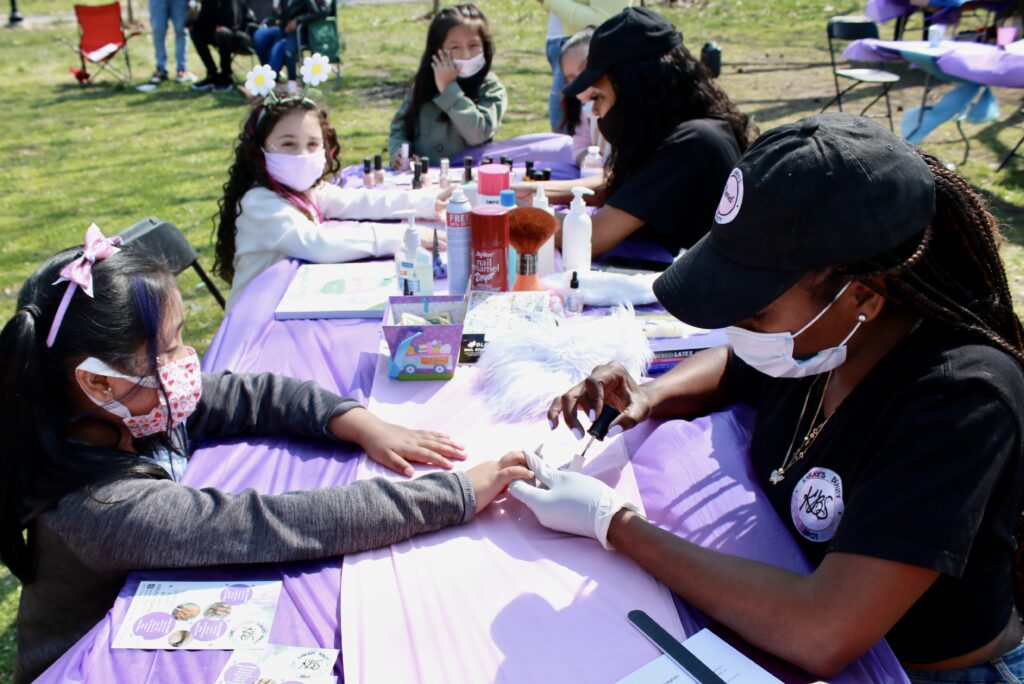 Any future projections for the nail community in regards to the vision of Kaiikay beauty salon?
As for me. I'm just taking advantage of this huge impact the nail industry has taken in the beauty world and I'm here for it all. From beauty services at my KBS shop in the Bronx (Kaiikay's Beauty Spot), nail and beauty pop-ups (in and out of state or county), and beauty products like my custom press on nail sets #PressebyKaiikay and so much more. I can't forget to mention a few of my celebrities' collaborations (Amara La Negra and Dominican Tahiry Jose from Love and Hip Hop, Lil Kim and more ). I'm also planning on continuing my training and educational growth to be able to continue to teach and provide my 1 on 1 personalized classes and workshops….you name it!