It's that time of the year again! That time when we say goodbye to winter and hello warm sunshine. This is spring and Nailcon brings you amazing nail ideas for you to rock this spring and show up as the version of you that was too damn cold to come out during the winter season.
Let's get straight into it!
Nude and Gorgeous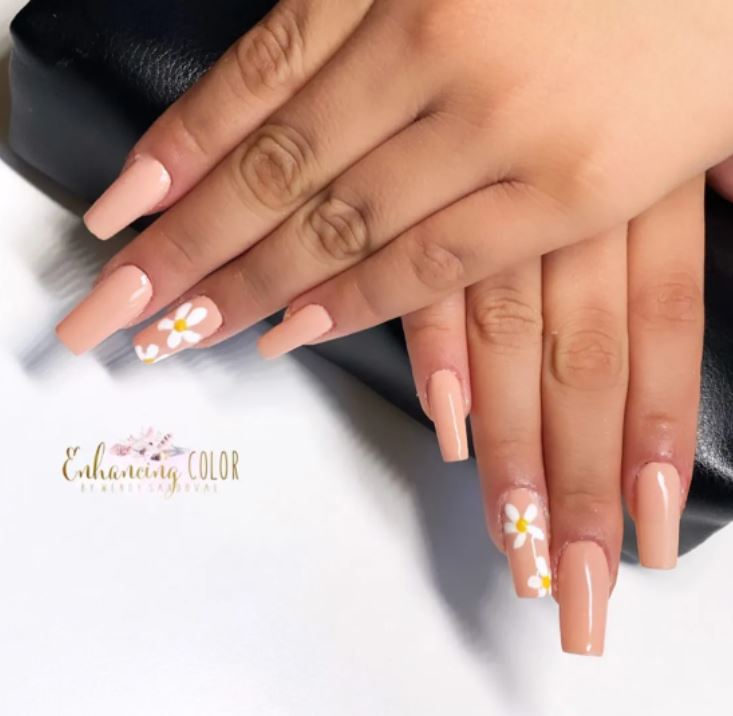 When all else fails, go nude and add a flower on top. A classic look to get you going and leave your nails looking cool, elegant, and spicy.
2. Stiletto Nails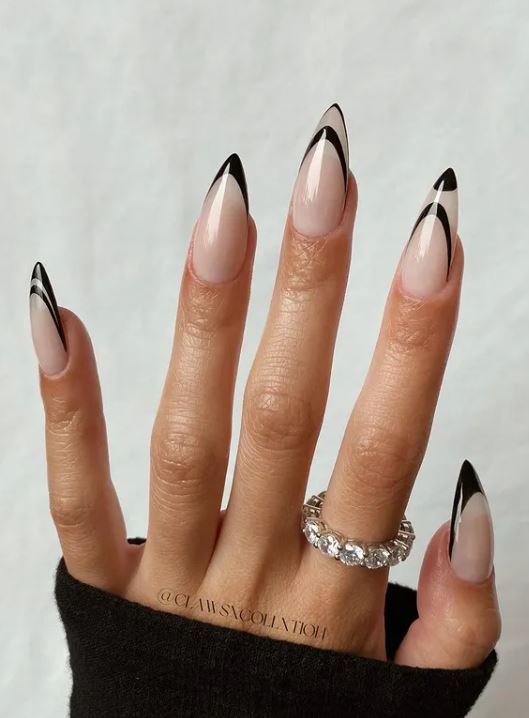 Everyone knows that stilettos are the ultimate when it comes to sexy shoes. So, give your nails a sexy look this spring by incorporating this gorgeous design or any other design and color of your choice.
3. Bright Pastel Nails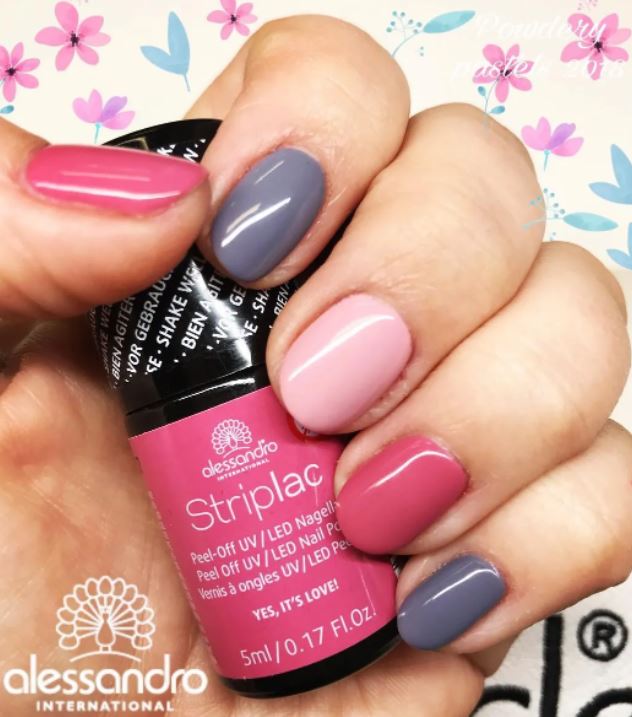 You know the drill ladies, with spring comes a burst of color. Look colorful this spring by showing off one of these awesome bright pastel looks. Perfect to make you look like a burst of spring (*wink*)
4. Luscious Green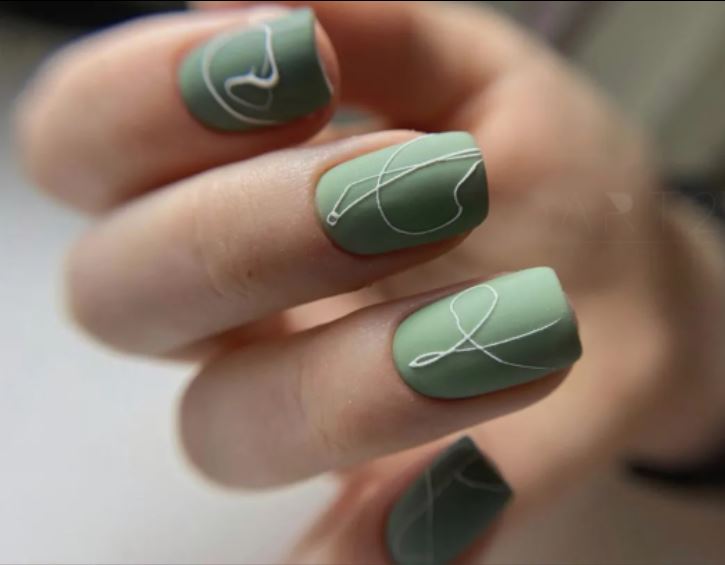 What's spring without this beautiful green color to celebrate it? Have a wedding to attend this spring, make your nails pop with this awesome spring nail!
5. Powdery Pastels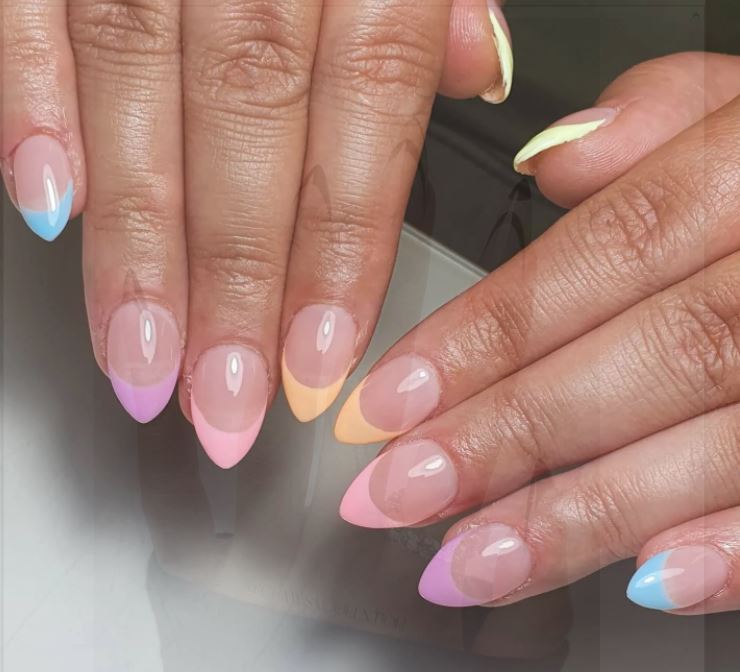 It's not spring if I don't see pastels. They're one of the national colors of spring (*in my unsolicited opinion*) and a perfect way for you to stand out yet blend in. A soft, ethereal way to wave hello to spring.
6. Crystal Tips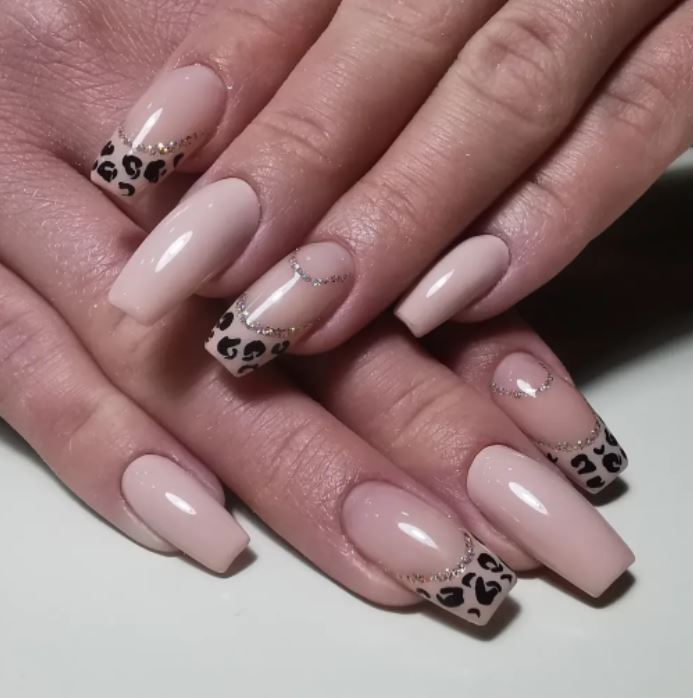 It's not spring if I don't see some rhinestone adorned nails. Add some bling to your nails to stand out loud and bold this spring.
7. Wild Prints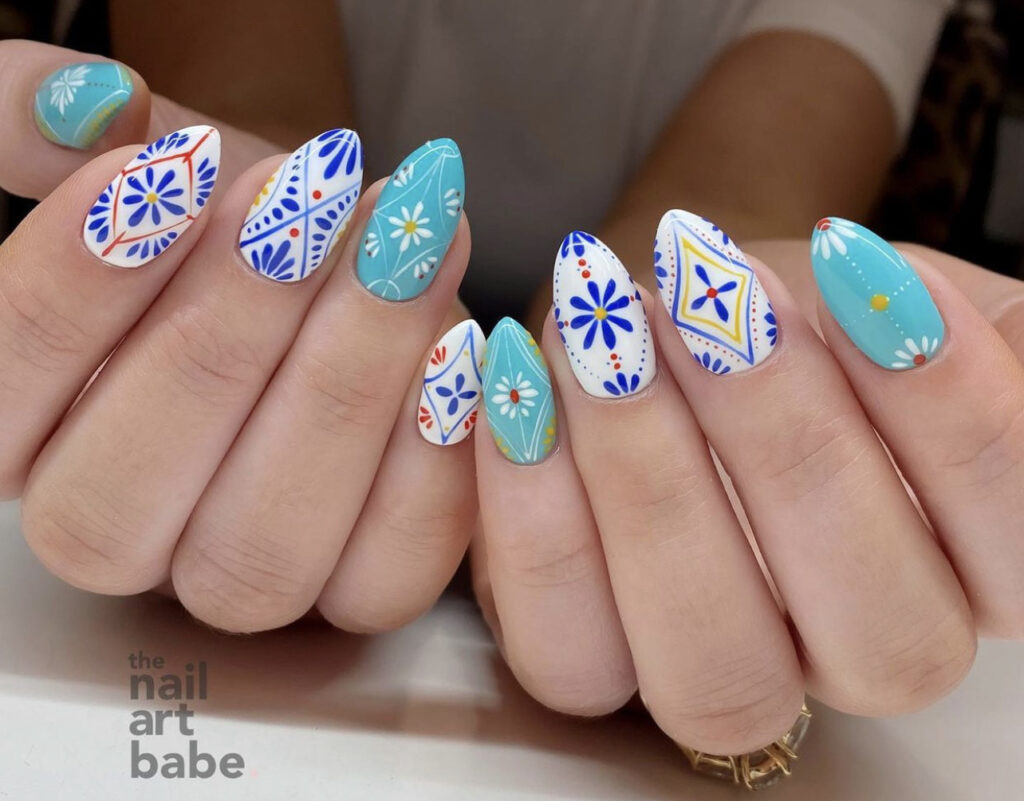 I don't think prints will ever go out of style. First, they're iconic and second they look so good I could cry. Take your nails on an imaginary journey to the wild wild west.
8. Floral Prints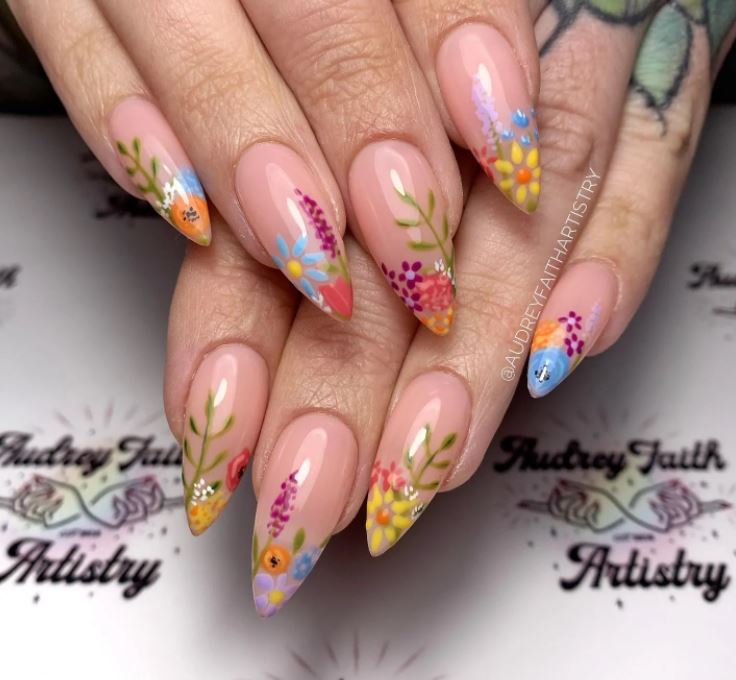 A most understated and elegant way to welcome spring. This is a look that is as timeless as the French manicure (when done right). Give your nails some flowers this spring and they will shine for you (*wink*).
9. Classic French Tips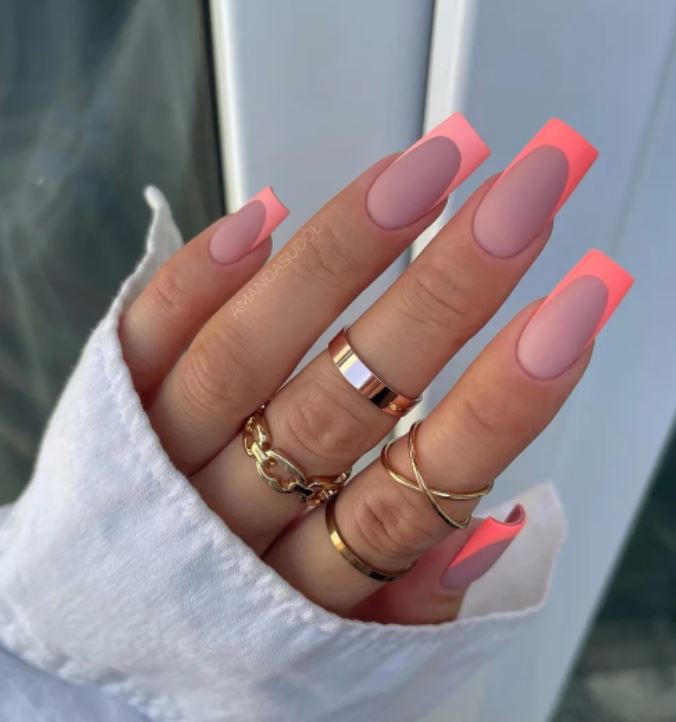 Like I said, the French manicure is a classic look that never gets old or makes you look outdated. Step into spring with these amazing designs and wave goodbye to the cold winter months
10. Minimalist Nail Art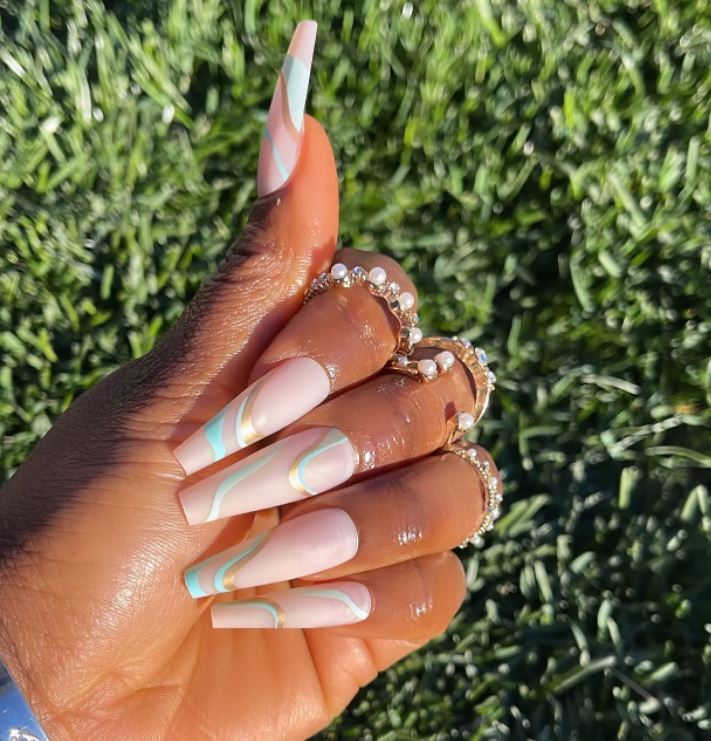 Spring is all about simplicity and beauty. Leave heavy nail art for summer and Christmas. For spring, we're going to kick our feet back and look effortlessly simple and elegant by going minimal. Simple is the name of the game.
11. Press on Nails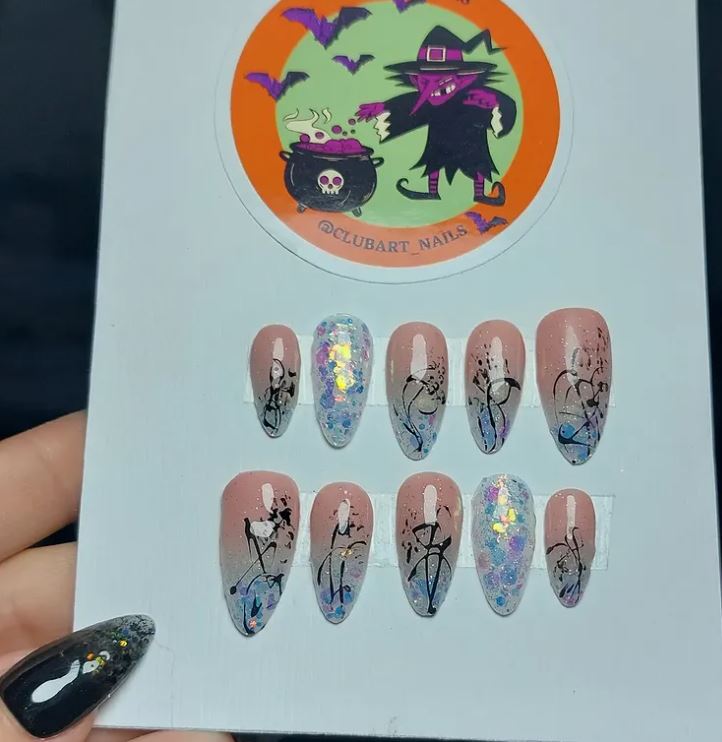 Let's be honest with ourselves, it's not all the time I want to go to a nail salon and get my nails done. Most of the time, I want my nails looking fly during the day and when I get home, I take them off just like I take off my lashes. Does anyone else have that dream? If you do, the time has come to invest in press on nails this spring.
12. Go Red or Go Home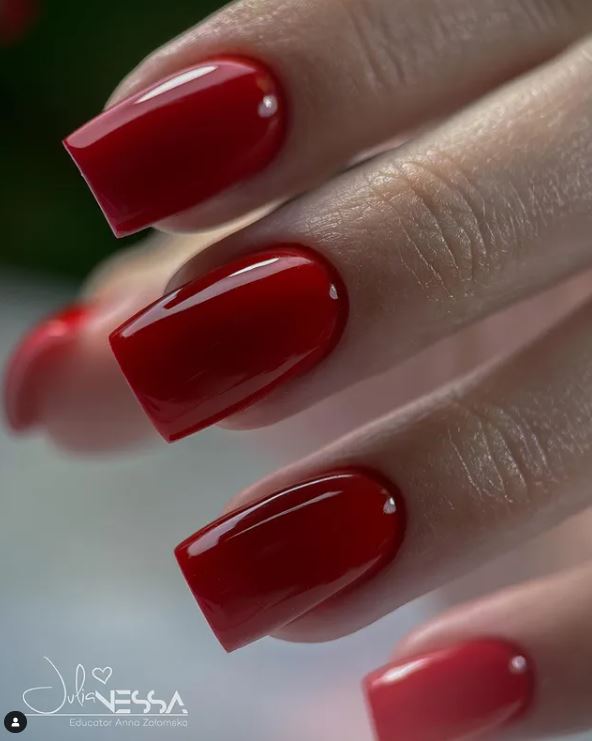 Looking to make a bold statement this spring? Go with a classic fire engine red, not only will it grab attention, it will raise your sex appeal several notches high
13. Sheer Nails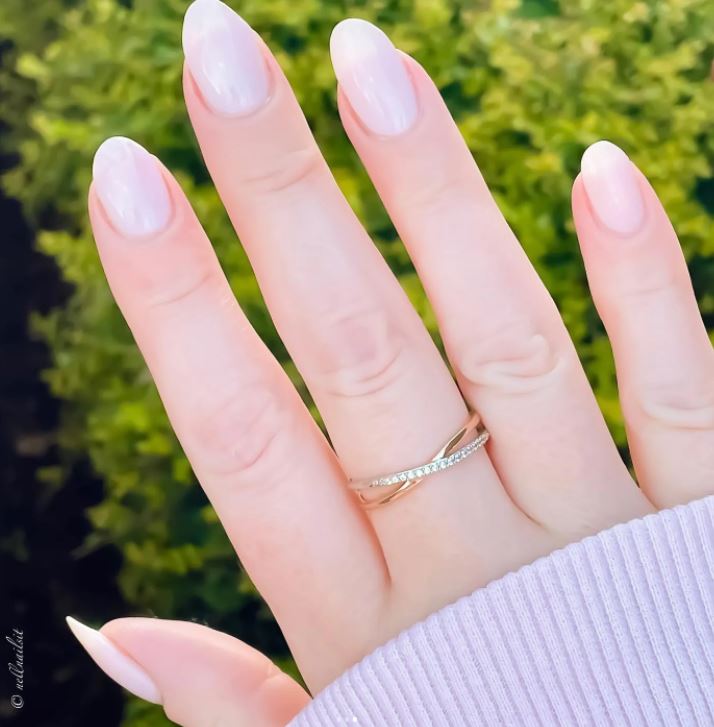 Simple is the name of the game and these nails take first prize. Going for a minimal theme to keep you looking cool and elegant this spring? Get some sheer nails and make your co-workers drool with jealousy.
14. Sunset Colors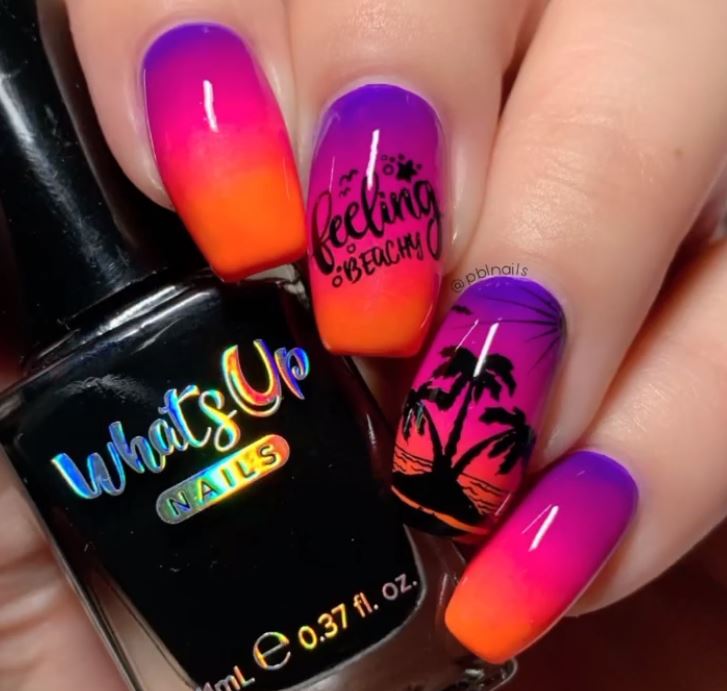 Need I say more?