Milan fashion week is one of the world's oldest and most prestigious fashion weeks. It takes place twice a year, usually in spring and autumn, in Milan, Italy. Milan fashion week has been organized since the early 20th century, and it has grown to become one of the leading fashion weeks in the world. This week, many essential fashion designers come together to show their latest designs to the public. Many people also come to Milan to see these designers' creations and catch up with friends or family members who participate in the event. In addition to fashion designers, many celebrities attend Milan fashion week to show off their latest looks. The event is also very popular with tourists. Its popularity is because Milan is a beautiful city with great architecture and culture that is easy to visit worldwide.
Milan fashion week, nail trends, and nail art are a big deal in the fashion world. The beauty of nails and hands is undeniable. Nails can be an easy way to add some polish to your look. They also provide a perfect canvas for nail art. Nail art consists of both painted and non-painted nails. Painted nails are simply painted with a color. Non-painted nails are decorated in any way that you want. Some designs look good on painted and non-painted nails, while others only look good on one nail. Nail art is fun, but it can be time-consuming and challenging to learn how to do it initially.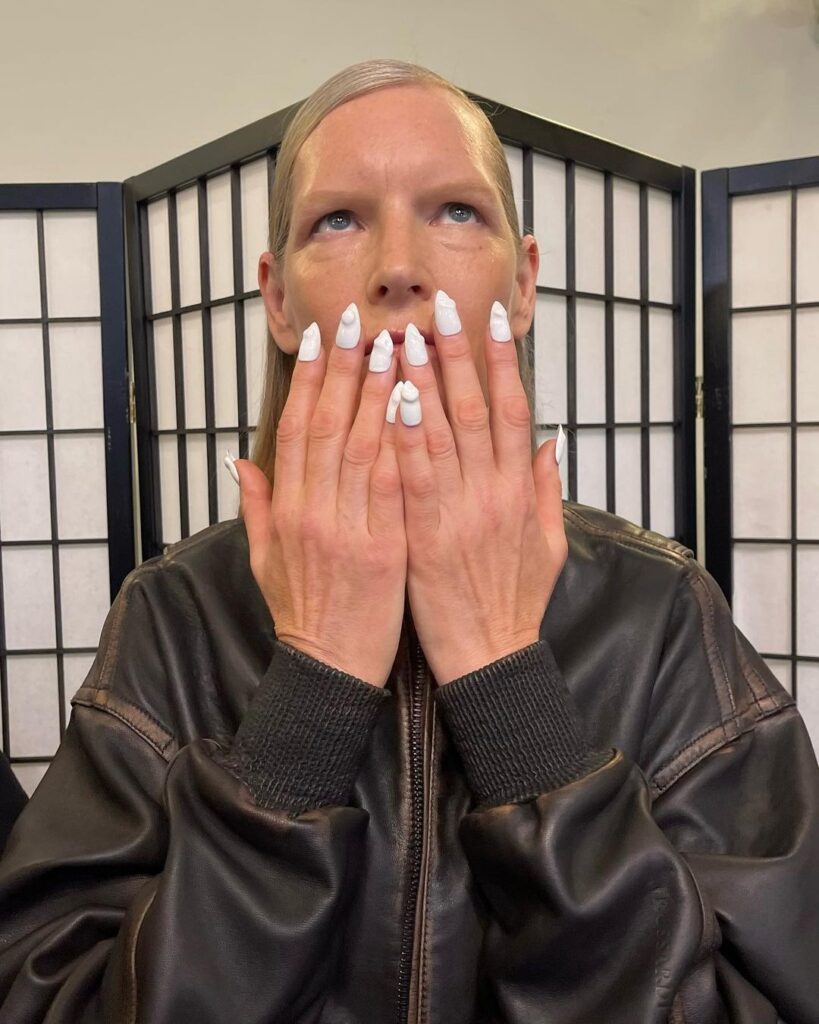 Nail art looks and trends from Milan fashion week SS23's backstage are the most inspiring, from modern French manicures and mirrored chrome finishes to negative space nails and over-the-top embellished talons. Among the other Fashion Weeks, Milan has the most extravagant catwalk displays. Luckily, such flamboyance also extends to the Milan Fashion Week nail moments. Of course, the two most popular nail looks of the moment—chocolate manicure at MSGM and futuristic chrome nails at Trussardi—were on display.
Futuristic Chrome Nails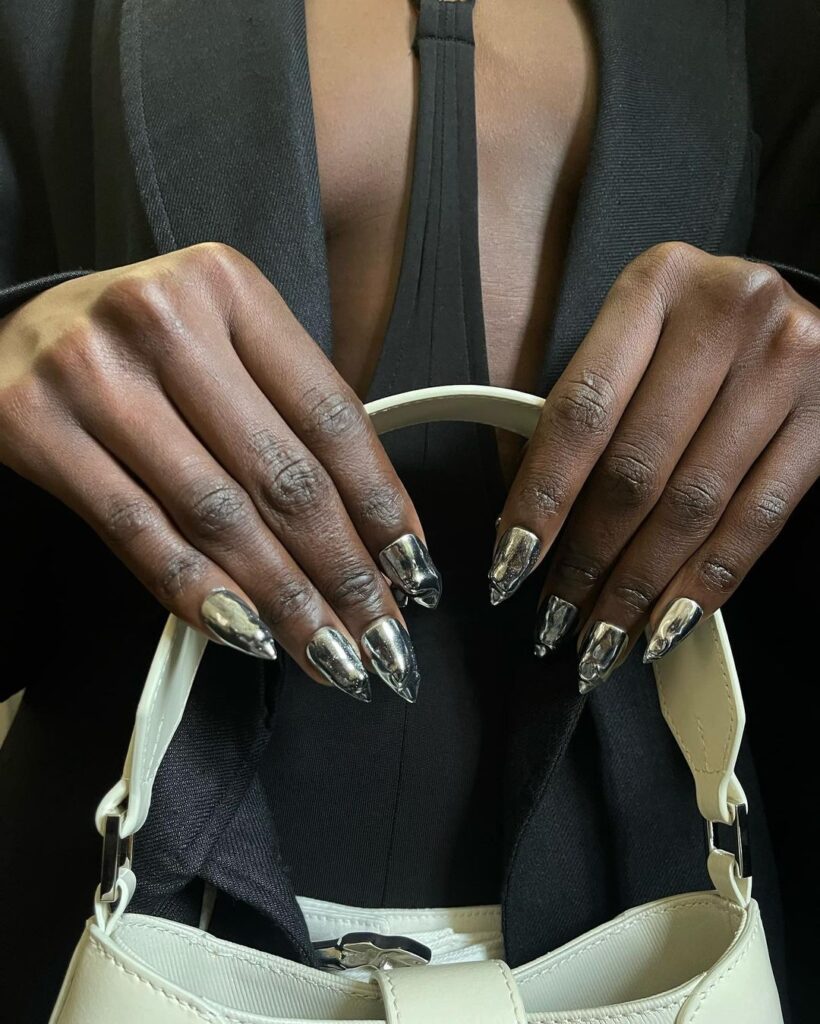 The new trend is for long, silver nails coated in glossy lacquer and decorated with nail enamels and nail art. This is transforming the hands into elegant claws is a sign of couture.
Tip Nail Color
Nails of AW 2022/23 will have light and dark enamels colliding and mixing, producing a brushstroke effect that adds three-dimensional appeal to the design.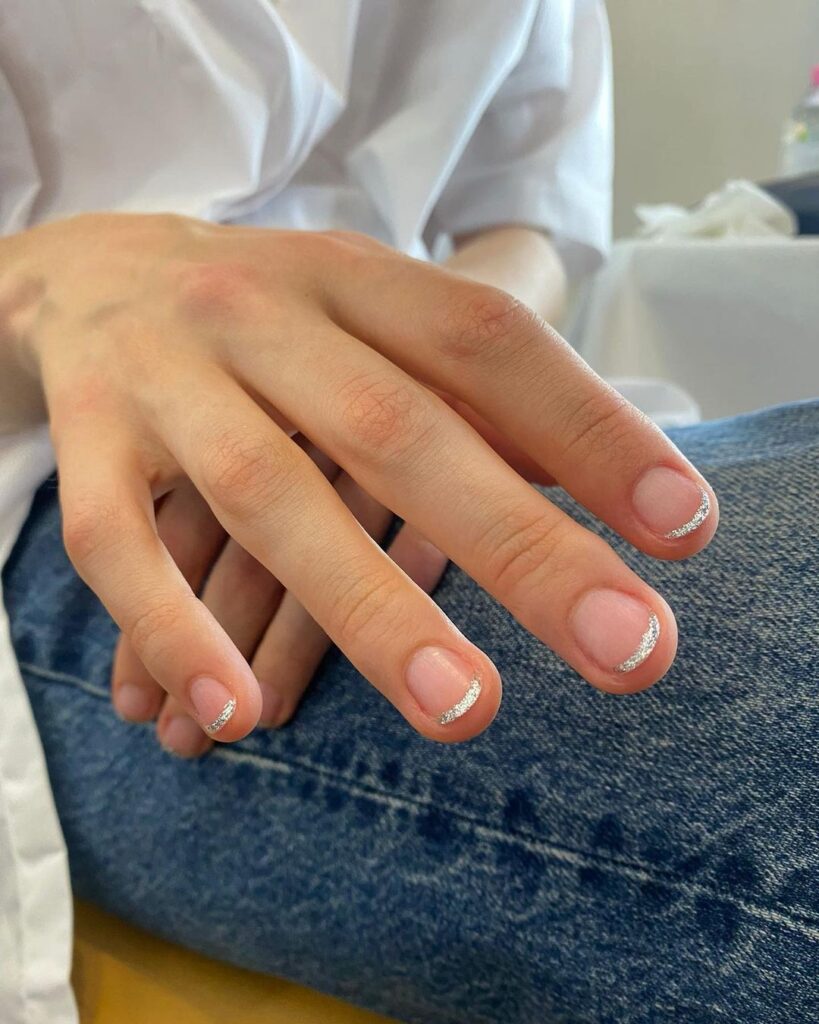 Metallic Sheer on Hands
Nail polish is usually a vital part of any woman's beauty routine — and while there's no shortage of options, it can be hard to find a color that works for everyone. For some women, the right shade can be challenging or expensive, while others prefer to skip the manicure altogether. If you're worried about nail polish color not matching your skin tone or want an alternative look that's more natural, try using shimmer on your hands instead. It's easy to apply and will add a subtle glow without looking too obvious. You'll also avoid any staining that comes with regular nail polish, which is especially important if you work with food or have kids in the house.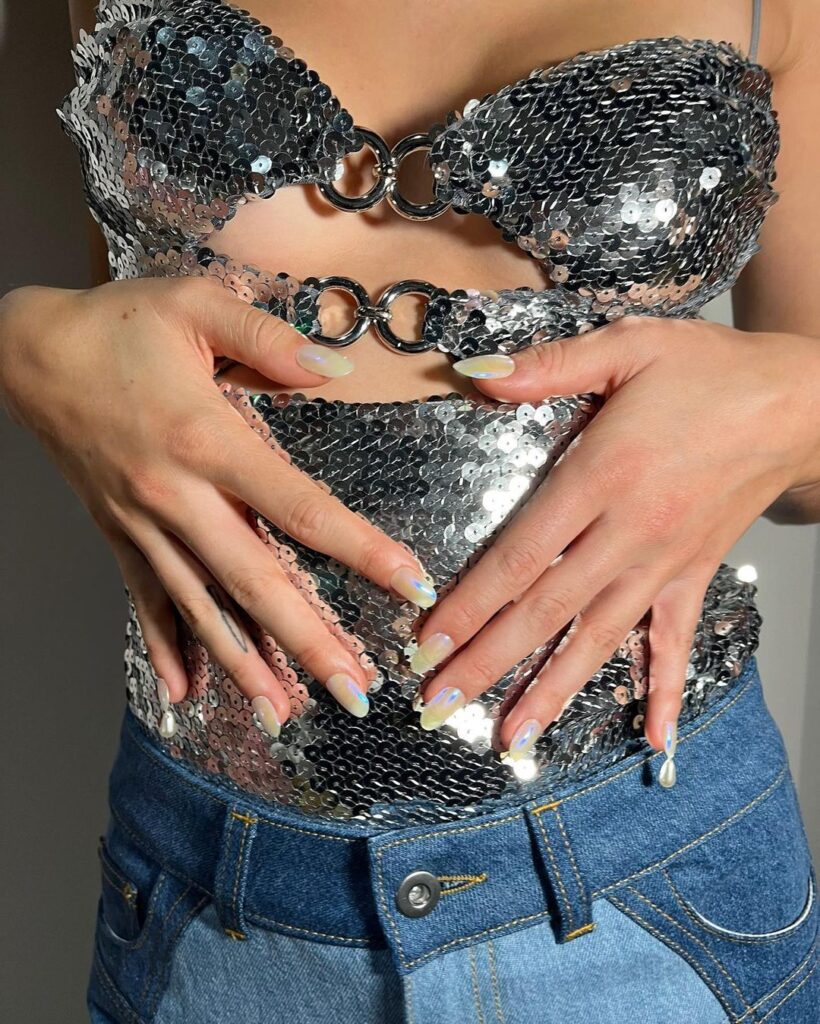 Pastel Colors
Milan Fashion Week is always a highly anticipated event in the fashion world, and this year's nail trend did not disappoint. Pastel colors were everywhere, from soft pinks and blues to mint green and lavender. The delicate hues complemented the Spring/Summer collections on the runway, and many attendees sported the trend on their nails. It was a refreshing change from the bolder shades that have been popular in recent seasons, and it's safe to say that pastel nails are here to stay.
Conclusion
The great thing about these Milan Fashion Week nail trends is that they can be incorporated into any look, whether for a sophisticated and understated aesthetic or something more fun and flirty. With creativity, you can easily take your nails from plain to chic in no time.
Cited Sources
https://dorisqueen.com/nail-trends-fall-winter-2022-2023-enamels-and-nail-art/
https://vogue.sg/milan-fashion-week-ss23-beauty/
https://www.elle.com/uk/beauty/nails/g40957165/spring-2023-nail-trends/?slide=20
https://www.lofficielusa.com/fashion-week/fall-winter-2022-beauty-makeup-hair-nail-trends