Most of us love spending our day in the sun. However, sunshine can cause some damage to your skin in the form of blisters, burns and even skin cancer. Skin cancer according to the American Academy of Dermatologists (AAD) is the most common form of cancer in the United States and nearly 20 Americans die every day from Melanoma which is the most dangerous form of skin cancer.
The good news is that you can curb the negative effects of sun exposure by making sunscreens apart of your daily skincare routine. Sunscreens help protect you from over-exposure to the damaging rays of the sun, which can lead to wrinkles, fine lines, signs of premature aging, etc.
Like many skincare products, there is a lot of confusing information on the different kinds of sunscreens and which one is best for you out there, and also a lot of SPF lingo, like mineral and chemical sunscreen.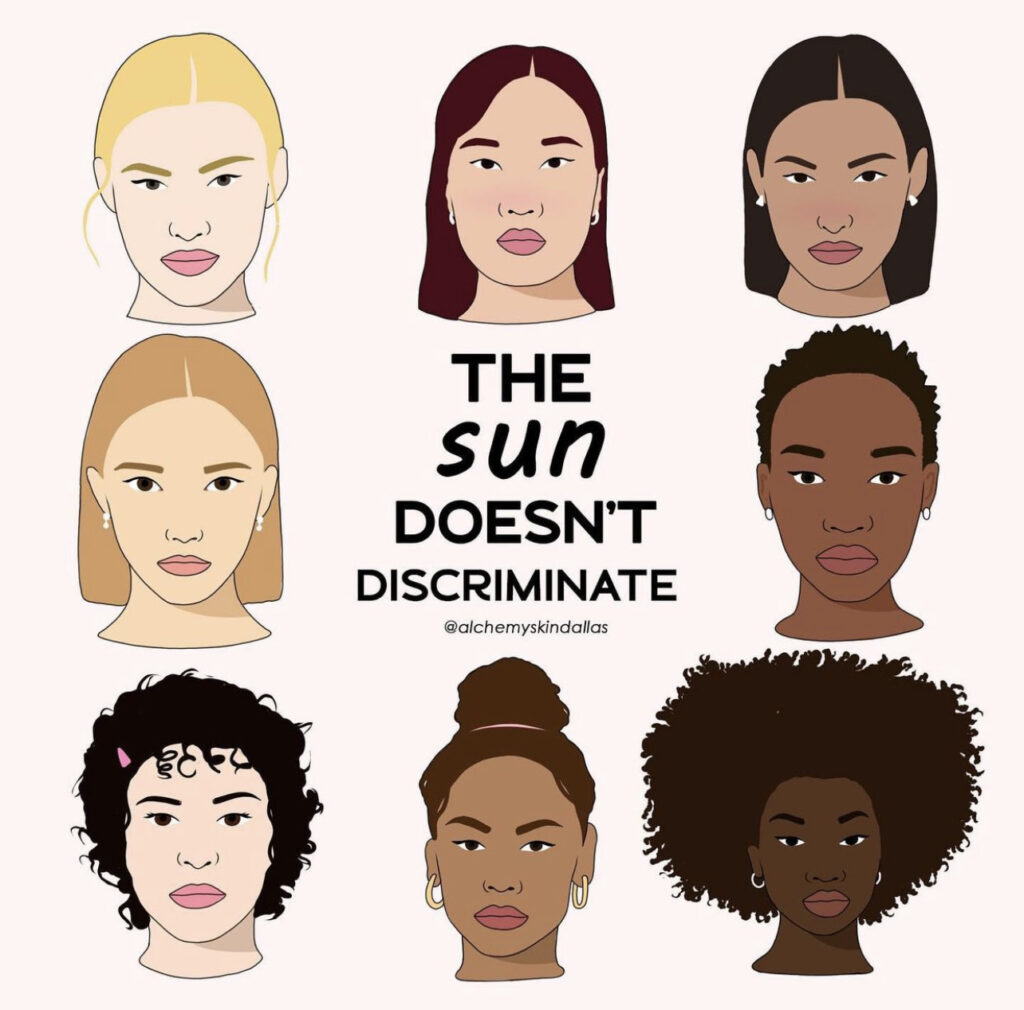 Today, we will break down the difference between these two lingos and also outline which is best for you.
Physical Sunscreen: Commonly referred to as mineral sunscreen is a sunscreen made up of active ingredients like zinc oxide or titanium dioxide. They create a physical barrier on the skin that protects it from sun rays.
They also help block UVA rays that appear through windows, which can lead to breakdown of collagen and pigmentation. This is why it's important to wear sunscreen every day whether you plan to go outside or not.
Mineral sunscreens are much safer for people who are concerned about long-term exposure to chemical ingredients, and are also safe for children.
It is recommended to use instead of a chemical sunscreen for people with sensitive or acne-prone skin by The American Academy of Dermatology. One downside to the mineral sunscreen is that they can be difficult to spread and chalky. They tend to leave behind a visible white cast to the skin which can be obvious especially if you have a dark complexion.
They are also not water- resistant unlike chemical sunscreens so you will have to be more thorough about reapplication. Mineral sunscreens are available in formulas designed for both the face and body.
A Tip: Avoid a ghostly face by opting for newer formulas with tinted zinc oxide. Mineral sunscreens for the face include:
COOLA Mineral Sun Silk Moisturizer Sunscreen SPF 30.
Beekman 1802 Milk Primer SPF 35, etc.
For the body, we have:
SALT & STONE Natural Mineral Sunscreen Lotion SPF 30.
COOLA Mineral Body Organic Sunscreen Lotion SPF 50.
SkinBetter Sheer SPF 70, etc.
Chemical Sunscreen: This is a category of SPF that uses active ingredients to absorb the sun rays, turn them into heat and then release it through the skin. These ingredients include:
Avobenzone
homosalate
octinoxate
oxybenzone
avobenzone
octisalate
octocrylene
It's generally preferred by people because it is easier to apply and wear on a wide range of skin tones. They do not leave a noticeable film layer on the skin and they tend to penetrate smoothly because they are designed for absorption.
Chemical sunscreen can cause skin reaction in people with sensitive or acne-prone skin, and can also worsen rosacea and melasma. The active ingredients in it may have adverse environmental effects. Types of chemical sunscreen for the body are:
Bask Broad Spectrum SPF 30 Lotion.
Supergoop Play Everyday Lotion SPF 50, etc.
For the face:
Glossier Invisible Shield Daily Sunscreen SPF 35.
La Roche-Posay Anthelios Melt-In Milk Sunscreen SPF 60, etc.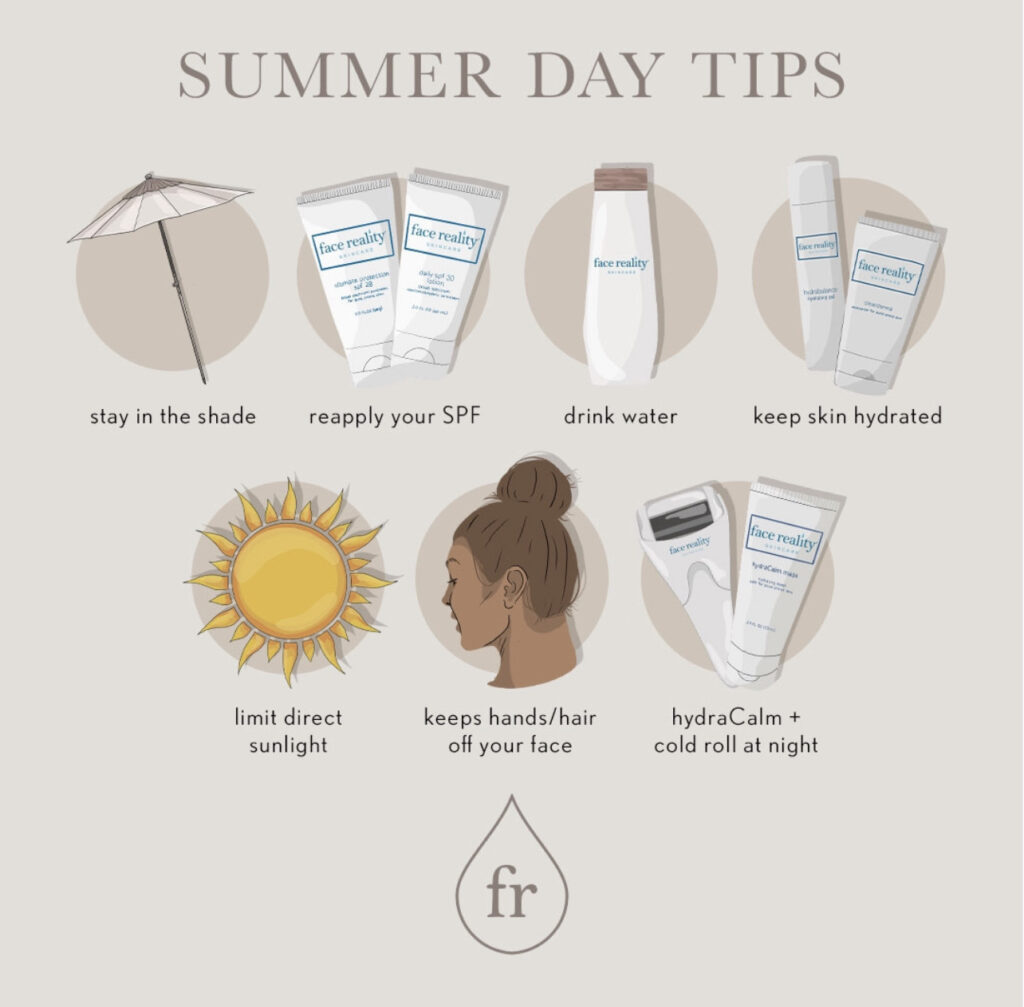 Which Is Better?
Although mineral sunscreens tend to be more trusted across the board than the chemical one because of a few chemical sunscreen recalls and environmental impact, there is no clear winner between them.Dermatologists agree that the best sunscreen is the one you actually wear. Although, people with sensitive skin will likely do better with a physical sunscreen, since it poses a lower risk of irritating your skin. The best thing to do is to pay less attention to the debate between the two kinds and focus on finding one you like that is SPF 30 or higher, and be consistent with it. Remember, if you have specific health issues, speak to your physician before trying a new sunscreen.