The world of skincare is vast and unlike popular opinion, the concept of skincare is not simply to make you look prettier (though it's an added bonus) or have glowing skin (still a plus). Do you know that a good skincare routine can help prevent skin cancer?
A good skincare routine can reduce the appearance of fine lines, wrinkles, dark spots and sun damage as one grows older. It will not halt the aging process but it will definitely go a long way. It can also effectively mange some more minor skin concerns such as dry/oily skin.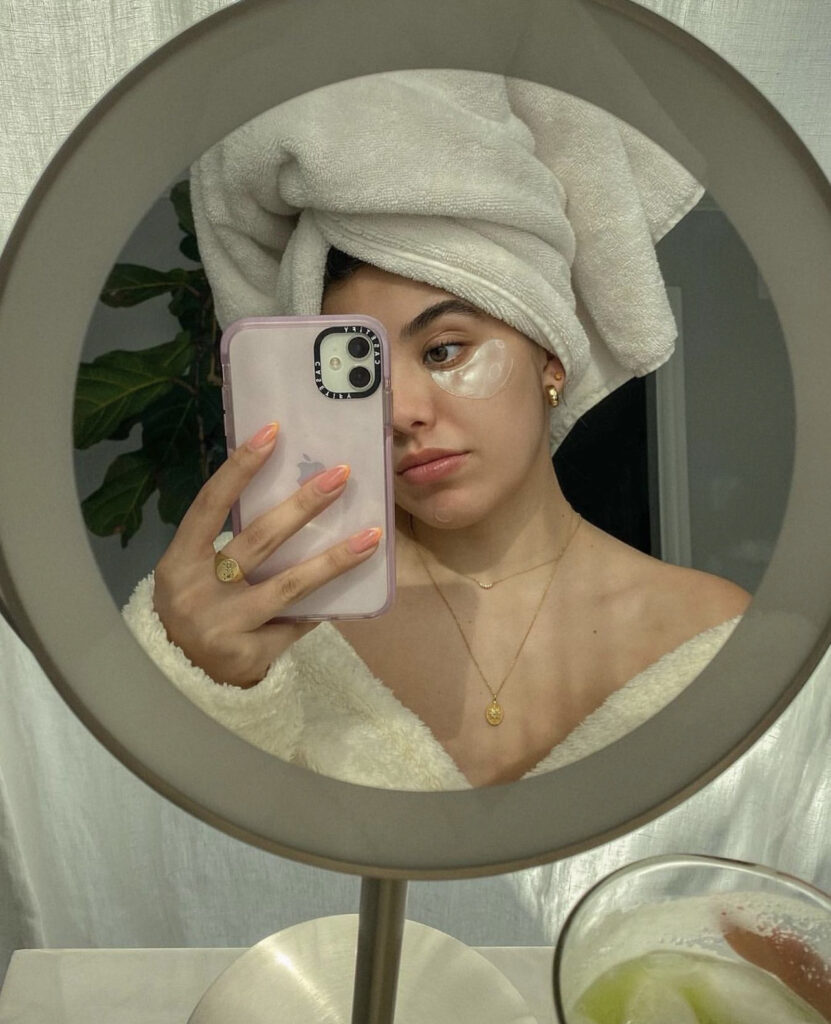 Having a skin-care routine can also be beneficial to your mental health – In what way you ask? Having a routine may help you realize just how easy it is to treat your body well and build healthy habits. It can also give you a sense of control and calm as you do it.
THINGS TO KNOW BEFORE BEGINNING YOUR SKIN-CARE JOURNEY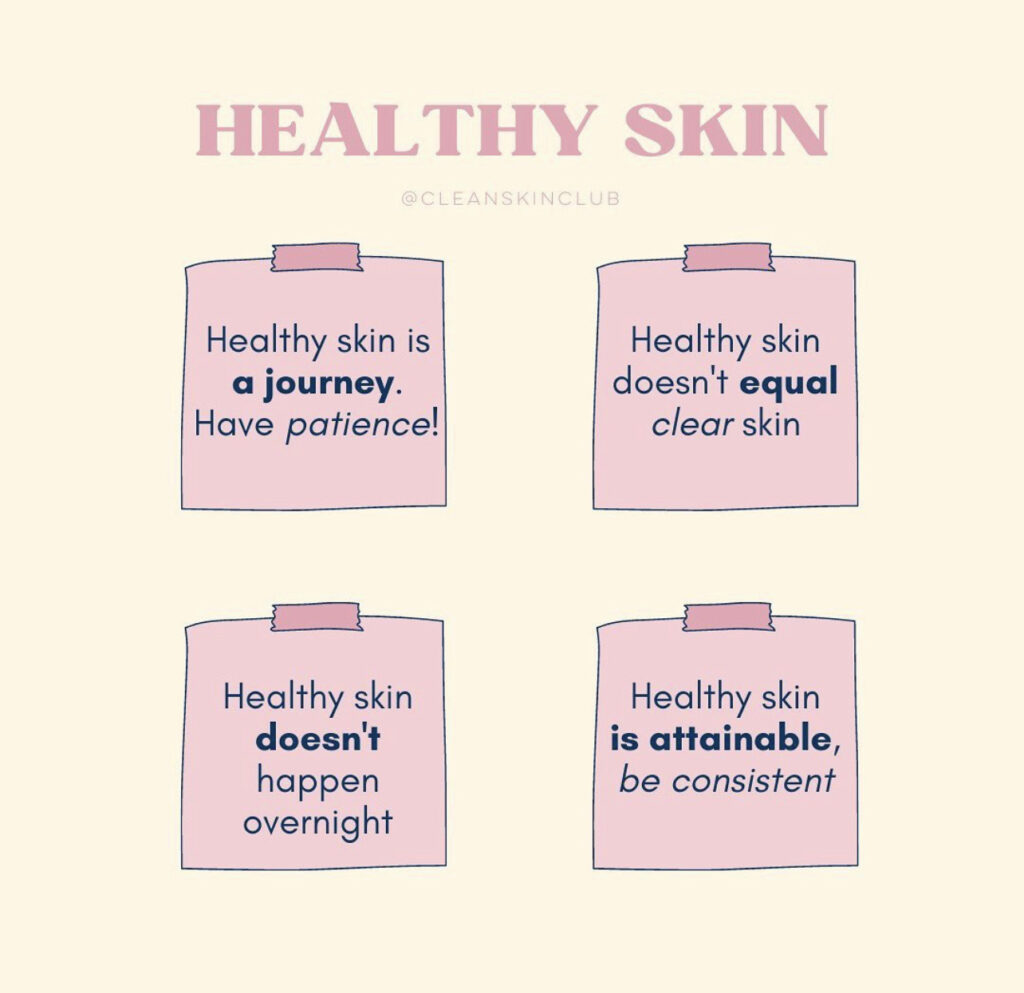 As you begin this journey, there are certain things you need to know and understand, the first being that it is important to know your skin type. It is also important to know your reason for starting the journey, do you have any major skin concerns you want to address such as acne, dark spots, psoriasis? Or do you simply want better and healthier skin, these questions will go a long way and make things easier for you.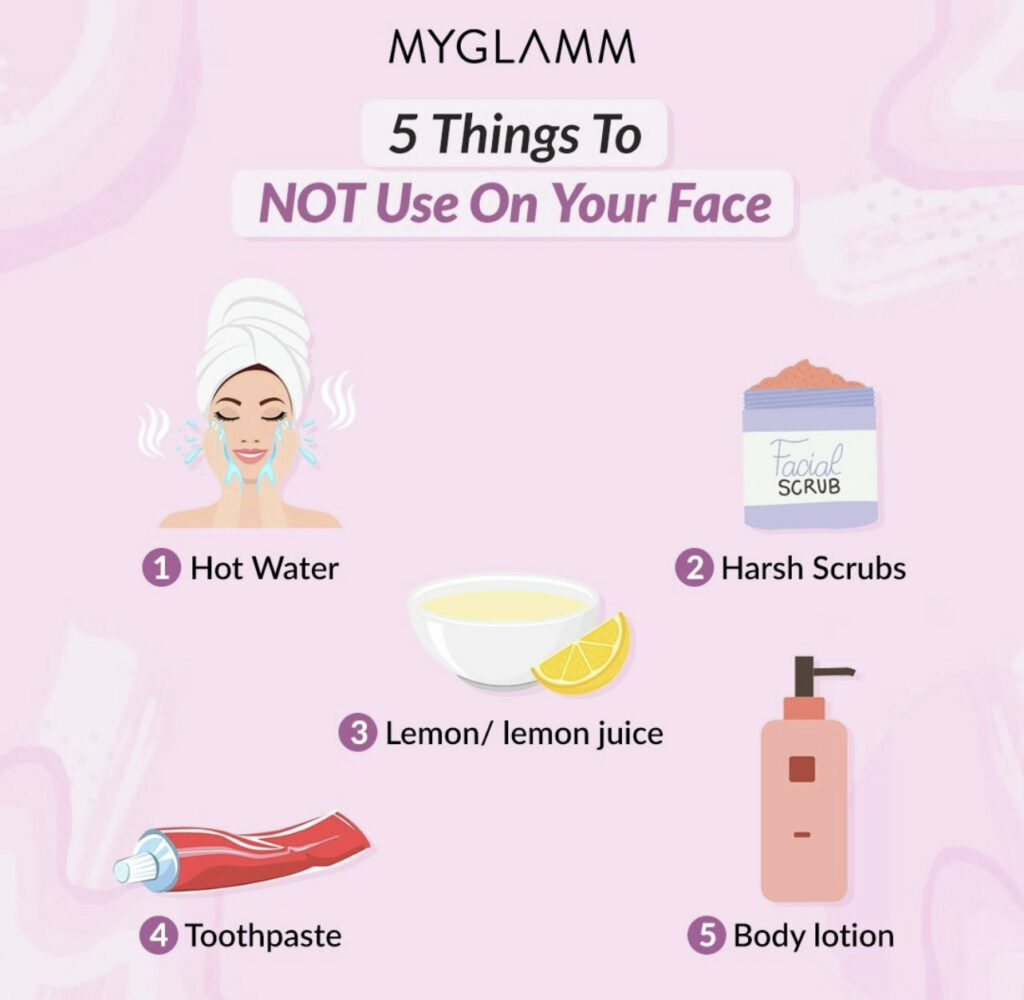 To help you determine your skin type, think about how your skin reacts without any makeup or products on it a few hours after taking a shower. If it gets a little greasy or shiny you probably have oily skin and if it feels dry or flaky you probably have dry skin. If you have dry skin in some places and oily skin in others then you have something called "combination" skin and if you have neither, you're considered to have "normal" skin.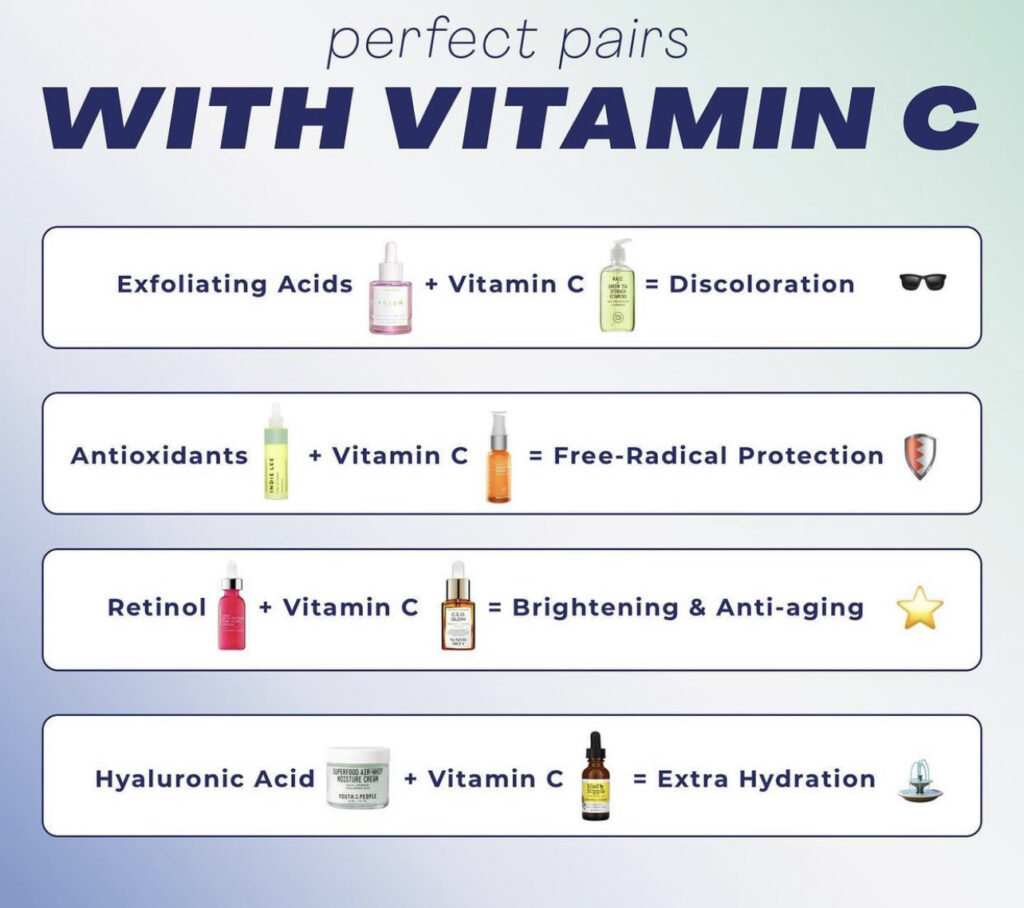 If your skin tends to get irritated when you use certain products or if you've ever had an allergic reaction to a product or certain skin conditions e.g. eczema you may have sensitive skin. If you still are not sure, then I would recommend you see a dermatologist.
The basic steps of a skincare routine are cleansing, moisturizing and applying sunscreen.
Best Skincare Brands To Check out Now!
SOFFLI
Derived from the word "soulfully" and meant to be pronounced "softly". Soffli is a US-based skincare brand which was launched with the intent to provide mindful skincare products with a deliberate purpose behind every single element ensuring your skin gets everything it needs. They are a Leaping Bunny certified cruelty-free and PETA certified animal-test free and Vegan brand.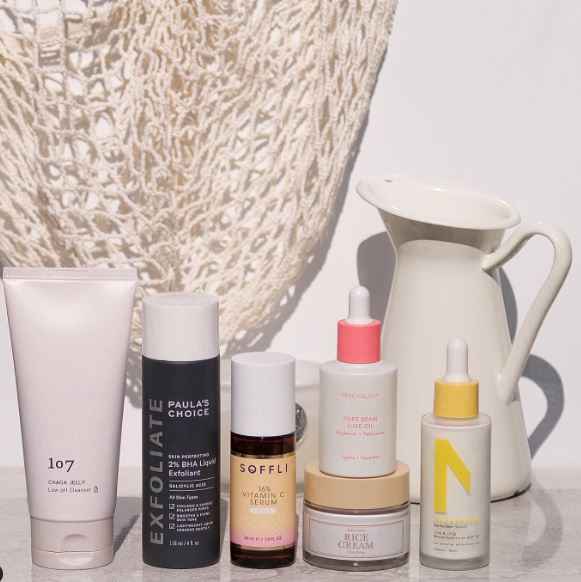 Soffli is a non for profit brand that is committed to donating 100% of all profits to charities that work on supporting basic health needs for all, with a focus on undeserved groups such as minorities, women, children and animals.
I love their skincare products because not only is it clean, fresh and quality but it is 100% natural and well suited to the needs of my skin. Their face mask is so hydrating and does the double function of detoxifying my skin leaving me with a healthy glow. The brand has only four products which make up one's entire skincare routine. Their products are pocket friendly and totally worth it. I encourage you to try out this brand.
GREEN ANGEL
This is a natural skincare brand which was founded in 2006 by Chris and Mary Mitchell. The brand was originally created with the mission of making a skincare product which is well suited for sensitive and dry skin. Green Angel's products have a holistic approach that leaves the whole body revitalized and enriched. Their products are both luxurious and natural and are made with the finest ingredients. Green Angel is not primarily a skincare brand but also specializes in hair and body care. Our focus however, is on their skincare game.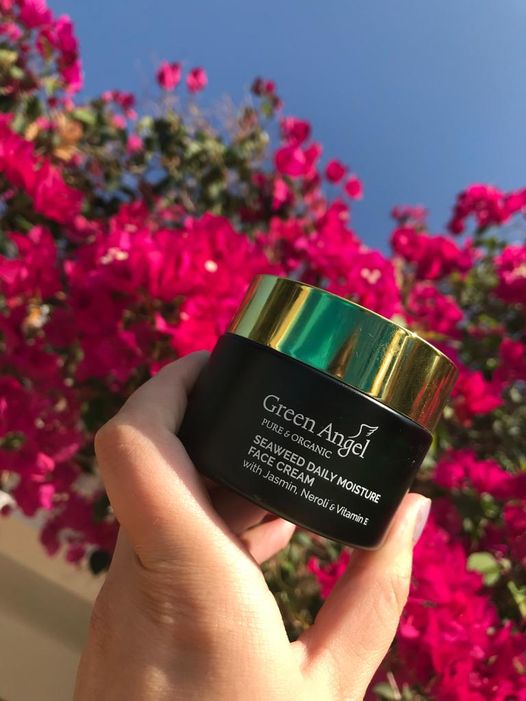 My all-time favorite amongst their skincare products is their Seaweed and Collagen Face Cream. This cream has done wonders for my face giving me a smooth and clear glow that makes my heart sing not to mention the fact that the healing and restorative properties in this cream are amazing!
The primary ingredient is collagen. Collagen is a powerful protein which is found in our body and helps to keep the skin supple and vibrant but as one ages the amount of collagen in their body reduces leading to wrinkles and fine lines. This additional burst of collagen will not only help increase skin elasticity but also slow down the rate of water loss and helps keep the skin supple.
The face cream also contains four types of hand-harvested organic Irish seaweed which contains vitamins and minerals. Seaweed contains vitamins A and C. It is also rich in potassium, calcium, iodine, magnesium and iron. Seaweed is also enriched with Vitamin E which can help improve fine lines and wrinkles by providing a boost that helps the healthy growth of new skin cells. Green Angel also uses an organic blend of root and flower extract to soothe, tone and brighten your spirit.
Have I managed to convince you? Head on over to their website, and if you're not sure just purchase the Seaweed and Collagen face cream because at least you already have a clear cut review on it.
Still not sure what product you should use? Keep reading down below.
DR.AV
You must be taken aback by this new addition and yes I was too when I heard of it. Not only did it sound like a pharmaceutical company but it also sounds like its products contain a lot of synthetic but I am here to put your worries to rest.
Every product of DR.AV is derived from natural sources with traceable origins (what do I mean?) Every element of DR.AV is recognizable and edible. They combine natural ingredients from the right sources to provide the most effective benefit for your skin, perfect for any beginner to skincare.
Their products are made in small quantities so don't expect a huge bottle of serum to arrive at your doorstep once you've placed your order. A bit of warning though, their products are just a bit pricey but honestly worth it a 100%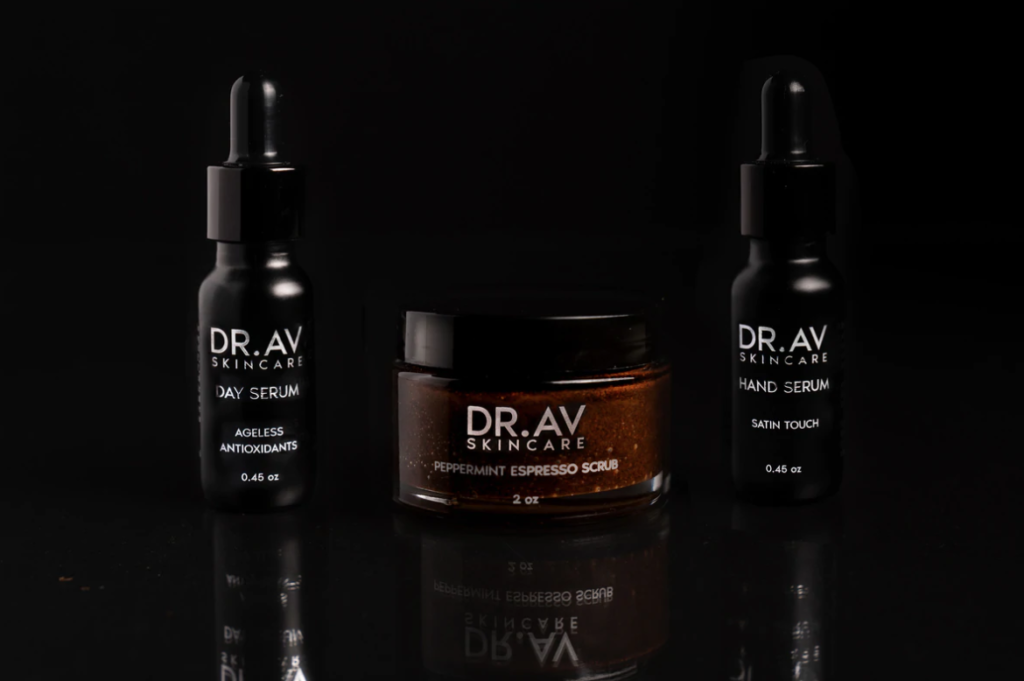 For my readers who want to begin their journey to healthier, less wrinkled and moisturized skin I suggest you try out their Transformational Anti-Aging bundle. It has a peppermint espresso scrub which simultaneously exfoliates and moisturizes. Its major ingredients which are sugar, coffee and Himalayan pink salt removes dead skin cells and promotes cellular regeneration. The cream leaves you with a healthier, glowing, revitalized and fresh look after a single treatment and on the plus side; it is non-comedogenic, vegan and allergen free. A10 out of 10 for me.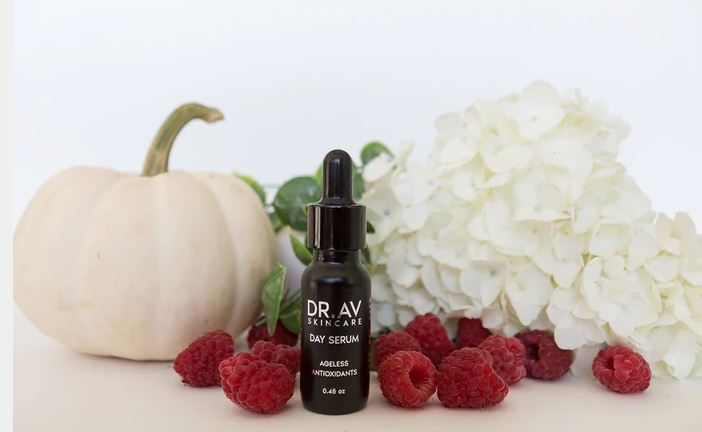 The second is the Day serum which is designed to attack dark spots and wrinkles, reduces inflammation and encourages cell rejuvenation to leave your skin smooth and glowing. Seriously guys you need to try this out you'll love it.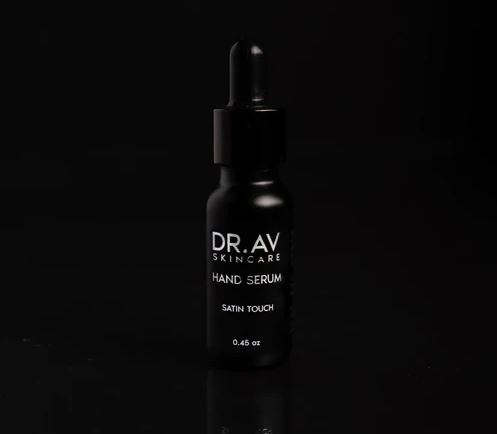 The last but certainly not the least is the Hand serum, it is the perfect blend of face and sunscreen. It penetrates the skin fast leaving it soft and moisturized but not greasy, it's unique components helps reduce UV-induced hyper pigmentation and creates a protective layer that lasts several hours.
I could go on and on about all of their products but instead I encourage you to try them out yourself but please be guided and know not only your skin type but also any allergies you might have.
SKIN INC.
Yes!!!
I'm sorry I just couldn't help myself but excuse me and I am glad you've read this far. Trust me when I started out I spent hours poring over several skincare articles looking for the perfect solution for my skin and I'm glad to say it paid off.
Skin Inc. is a North American skincare and beauty company that fuses the latest technology, decades of skin-aging research and your current environmental and lifestyle factors to determine what your skin really needs.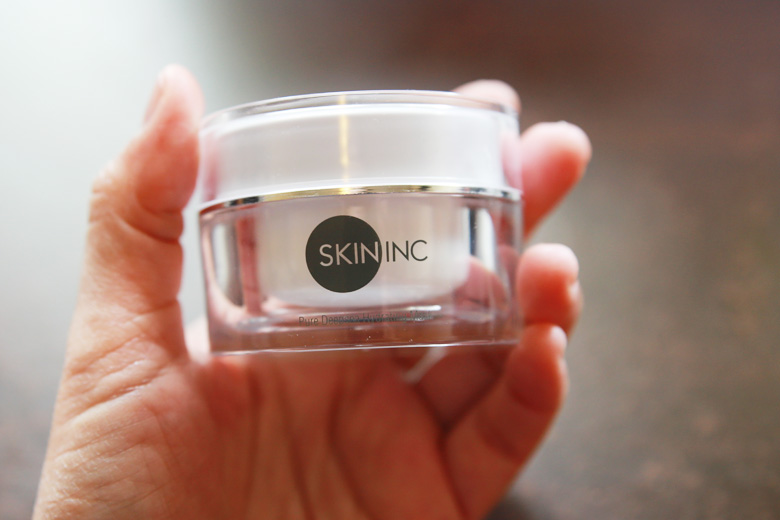 All of their serums boasts proprietary encapsulation technology from Japan and these caviar-inspired capsules protect pure ingredients from exposure to light and oxidation, keeping them fresh and potent till the moment they are used on your skin helping you achieve maximum results.
Everything I just said up there is background story plain and simple and now that I've given you the introduction, let me lead you to the "tea".
To be honest, I have no idea where to start or what products to review for you because there are so much and just that good. I will however encourage you to go to their website and check out what they have to offer based on your skin type or problem.
We all know I can't leave yet (not like that) so let me introduce you to Pure Deep-sea Hydrating Overnight Mask. It is a unique sleep-in transparent gel mask that hydrates, clarifies and brightens skin all in a single step. The mask contains nutrient-rich deep-sea water, soya bean extracts, and hyaluronic acid for an easy-to-use, luxurious daily treatment for your skin (thank me later). On the plus side, it is great for use while traveling or when you're on the go. It also seals in nutrients from other skin care products encouraging maximum results.