Hello Gorgeous!
Welcome to yet another daily dose of information from your girl at Nailcon.
Where are my melanin ladies at today? Shout out in the comment section below and let us know you are here. I am so excited to share this because I am a woman of color and one of the troubles I've had when doing my nails is finding the right color.
There are certain colors that when used against melanin skin looks too loud and garish and there are others that make your hands and nails look sickly. Whether or not we want to admit it, color theory is important when picking nail colors.
Choosing nail colors seems like such a trivial thing but with so many shade options, it can take some time to decide. A new nail shade launches practically every day, and it can be a hassle to keep up with all of them.
However, don't worry my brown-skinned beauties because there are many shades which were created with you in mind.
Now ladies, let me put my foot in my mouth here and tell you that there is not one shade that doesn't look good on our melanin-rich skin. High-impact shades pop against dark skin tones, and deep, sultry shades look seamless. We are so blessed, I tell you, blessed!
It's 2022 and I want to encourage you to push yourself out of your nail comfort zone and try some of these amazing colors below!
Fire Engine Red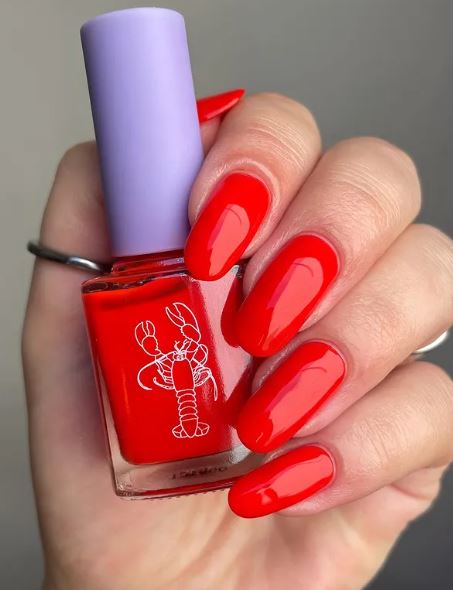 Now, you're probably going uh… I was too but once you get used to it and admire it well from afar, you get used to it.
Aqua Blue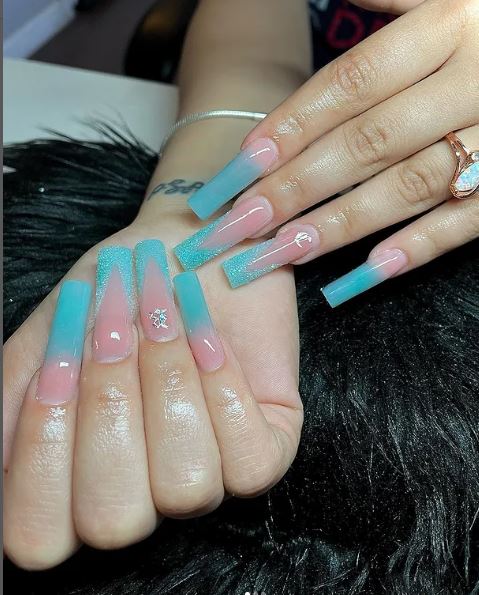 Blue is my favorite color like, literally I love all shades of blue, so this recommendation is coming straight from yours truly. It's a very classy color that is both bold and toned down.
Sky blue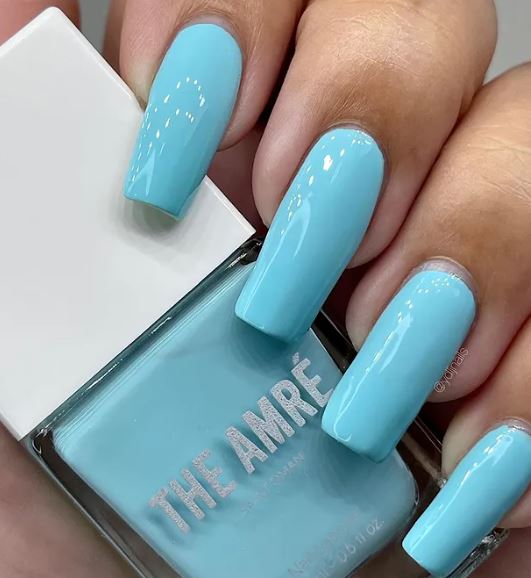 If you hate this color, I hear the sound of my poor heart shattering right now. For all my sky blue lovers though, you're going to love wearing this look for your next date.
Bright white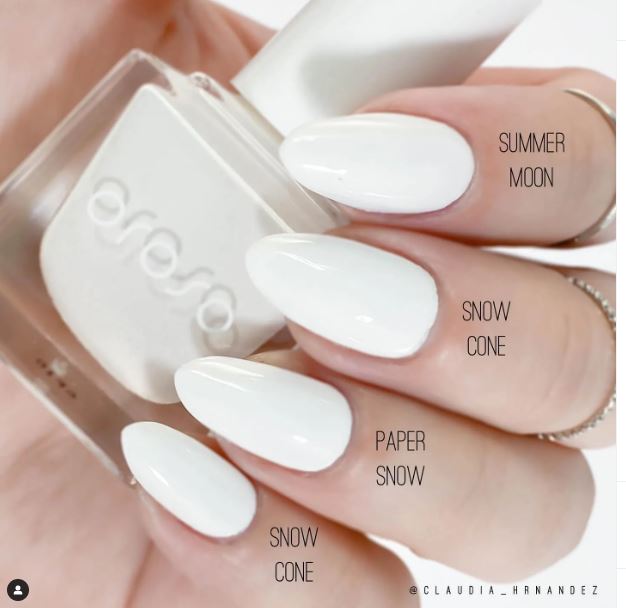 This is the perfect melanin combo because not only does it stand out against our skin but we always look good in white. All shades of white in fact but who cares, I'm still going to list them all.
Chocolate Brown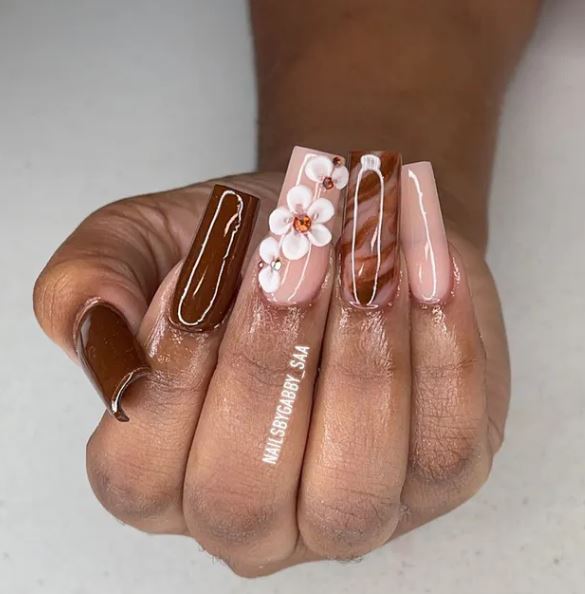 I love chocolate, whether it's the color, the taste or the shade of my skin. Nothing beats Dairy Milk on a particularly crappy day.
Pastel pink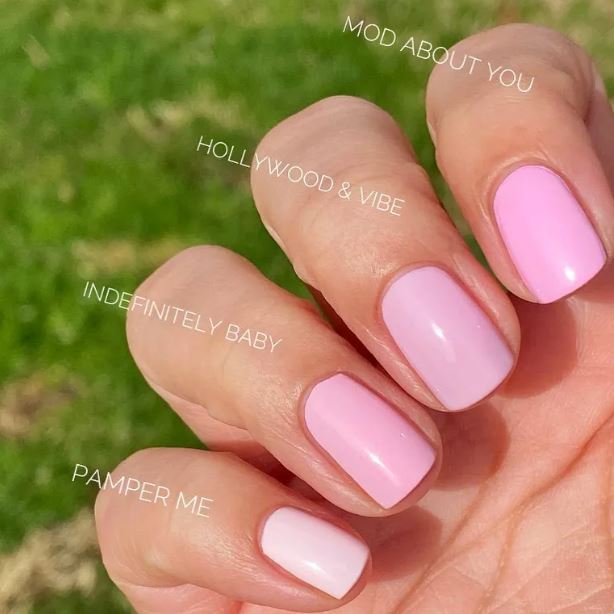 For the love of all things pastel, you need to try this look. Not only does it make the skin pop, nothing says summer vibes like this glorious dash of pastel.
Lovely Peach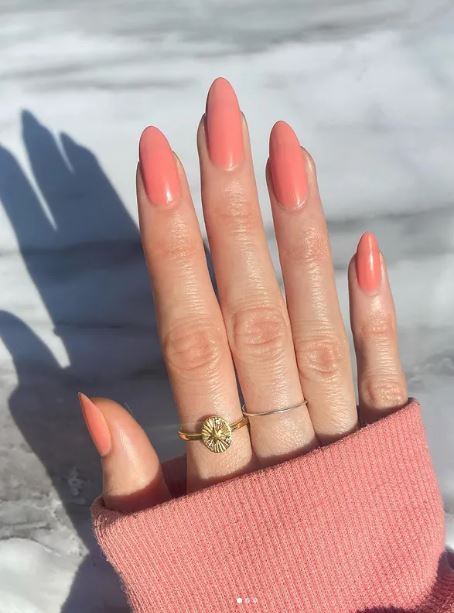 I might not be a fan of peaches but the shade definitely gets me going. Grab this lovely shade for your next manicure and make your co-workers drool with jealousy over your effortlessly perfect mani.
Neon Orange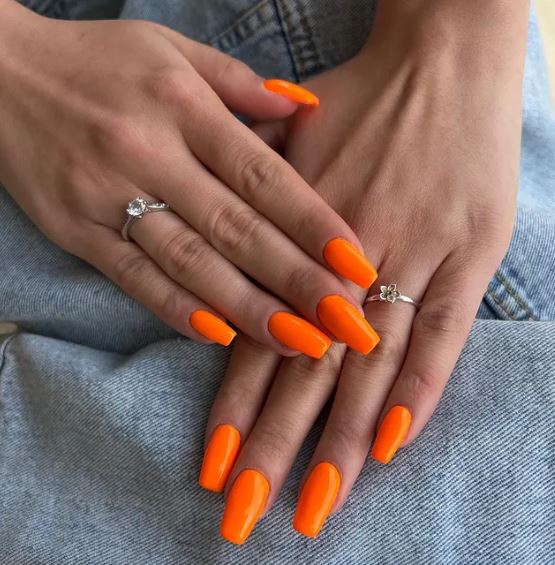 Did someone say neon! Oh no, I'm gonna look so tacky. Ladies, exhibit A (take a look at the picture above).
Purple Pastel
I have develop a new and illicit love for the color purple, literally I use it everywhere and so should you. Slay like the queen you are with this amazing shade.
Lavender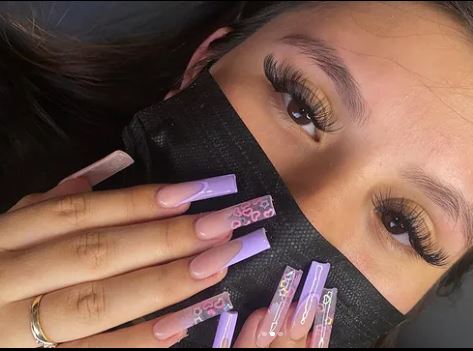 Thinking more of a cool, relaxing, laid-back vibe? This shade is gonna give you all that and more. Welcome spring with this lovely color and watch me strut those nails.
Forest Green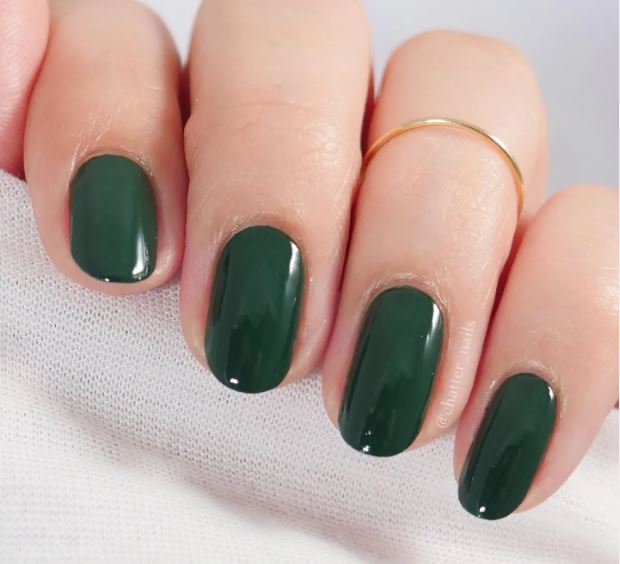 I used to have an unhealthy hatred for the color green but this shade turned me around 360 degrees. Use this color to turn those heads around!
Beige pink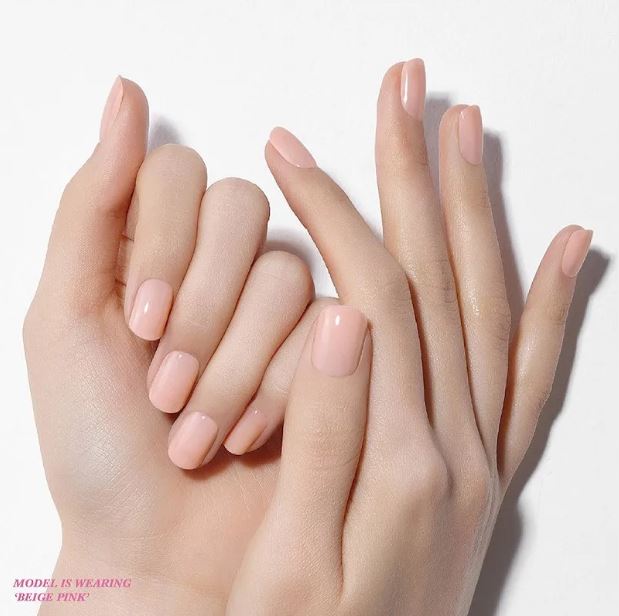 Kim Kardashian has successfully inspired my love for the color beige. Now, you might think of something along the terms of vomit, nude and baby pink but I'm thinking sex and the city cute.
Tangerine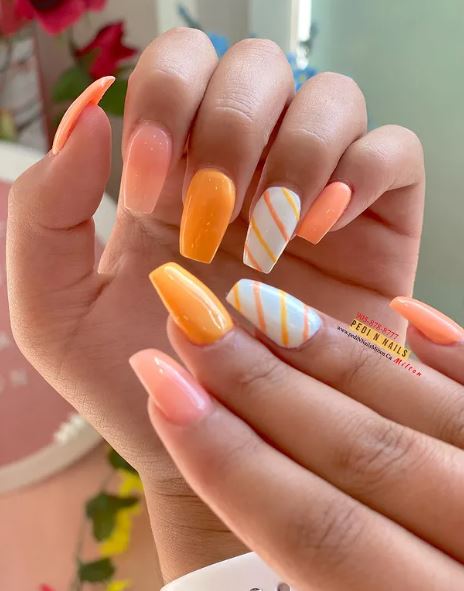 This fruit might not be everybody's favorite but the color does wonders when paired with a black woman's skin.
Vibrant purple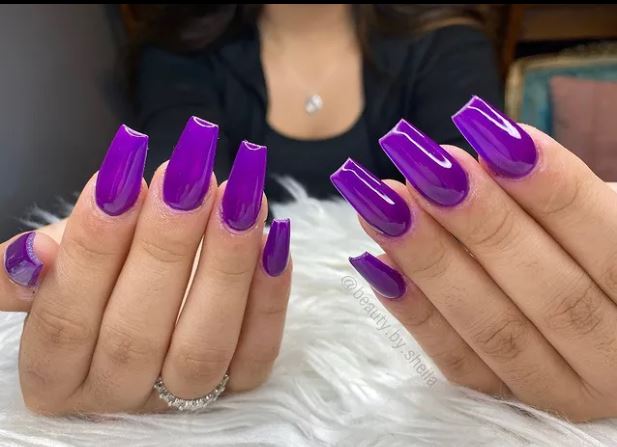 There's no way I'm ending this article without mentioning another shade of purple and that's cause the color is just that good.