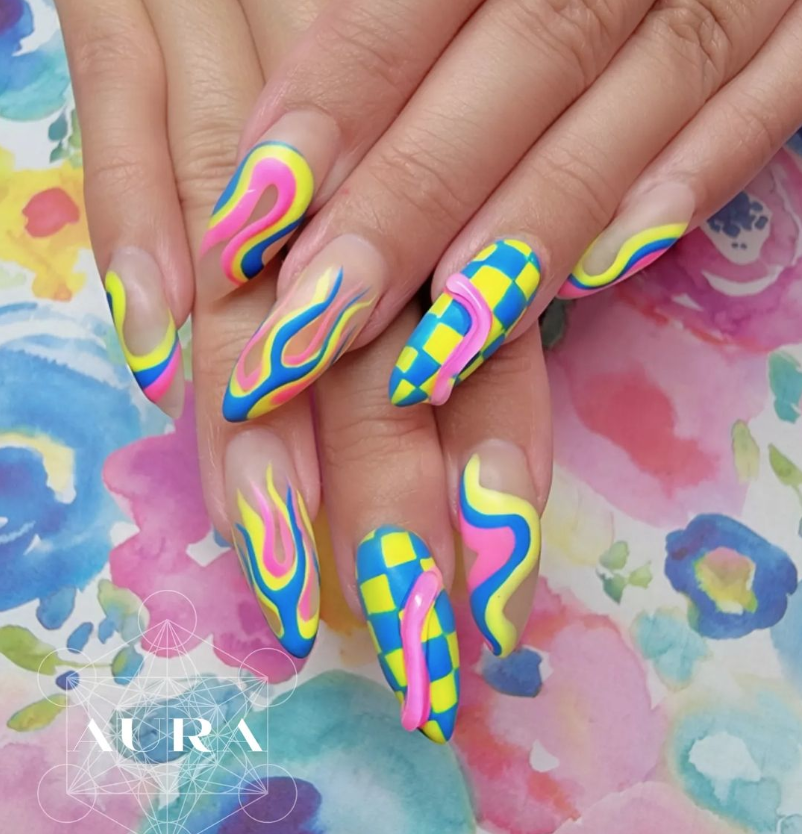 Summer 2022 is ending and we need to start this school year off with a bang!
No one knows how this year is going to go but one thing we're sure of is, your nails are going to pop like never before.
Here are some cute nails to try out!
Abstract Checkerboard Nails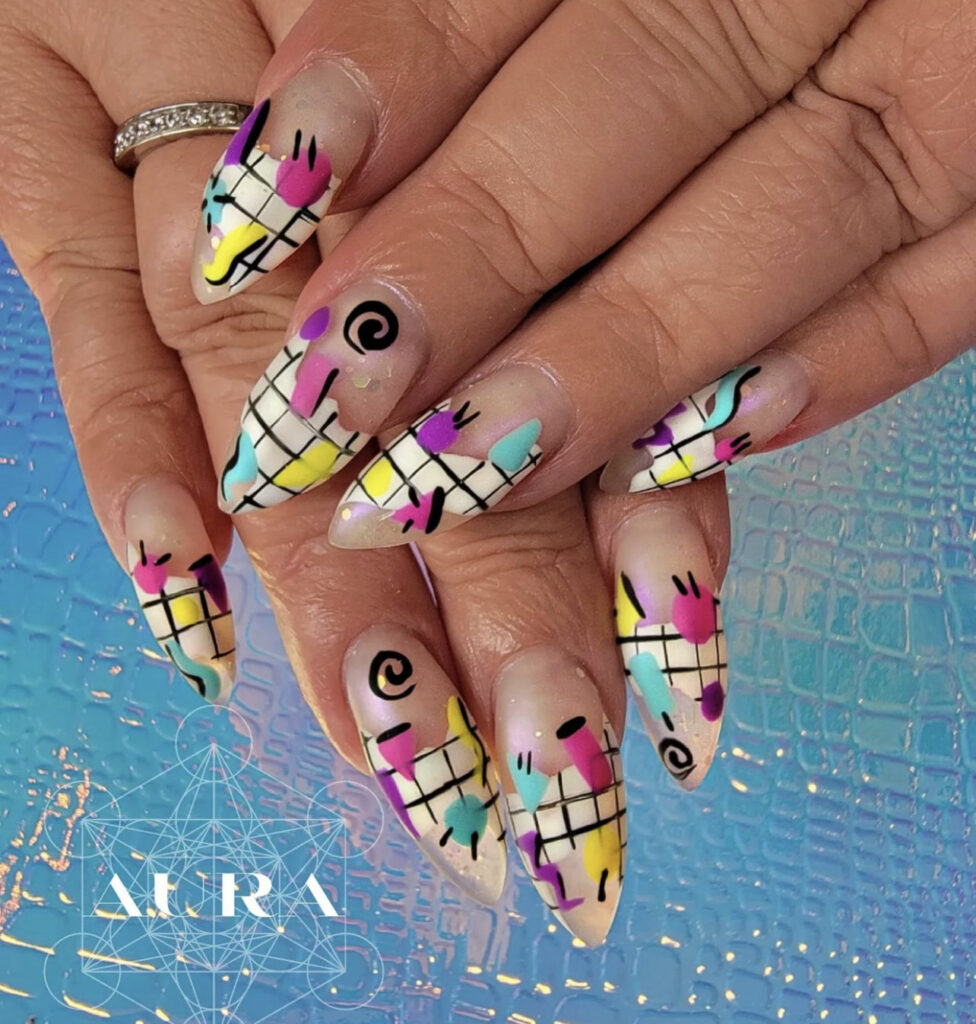 Let's be honest with ourselves, these nails have been on the up lately. If you're a true nail fan then, you've probably seen these nails when scrolling on the Gram. They're a perfect choice if you're going for fun, sweet and eye-catching.
2. French Manicure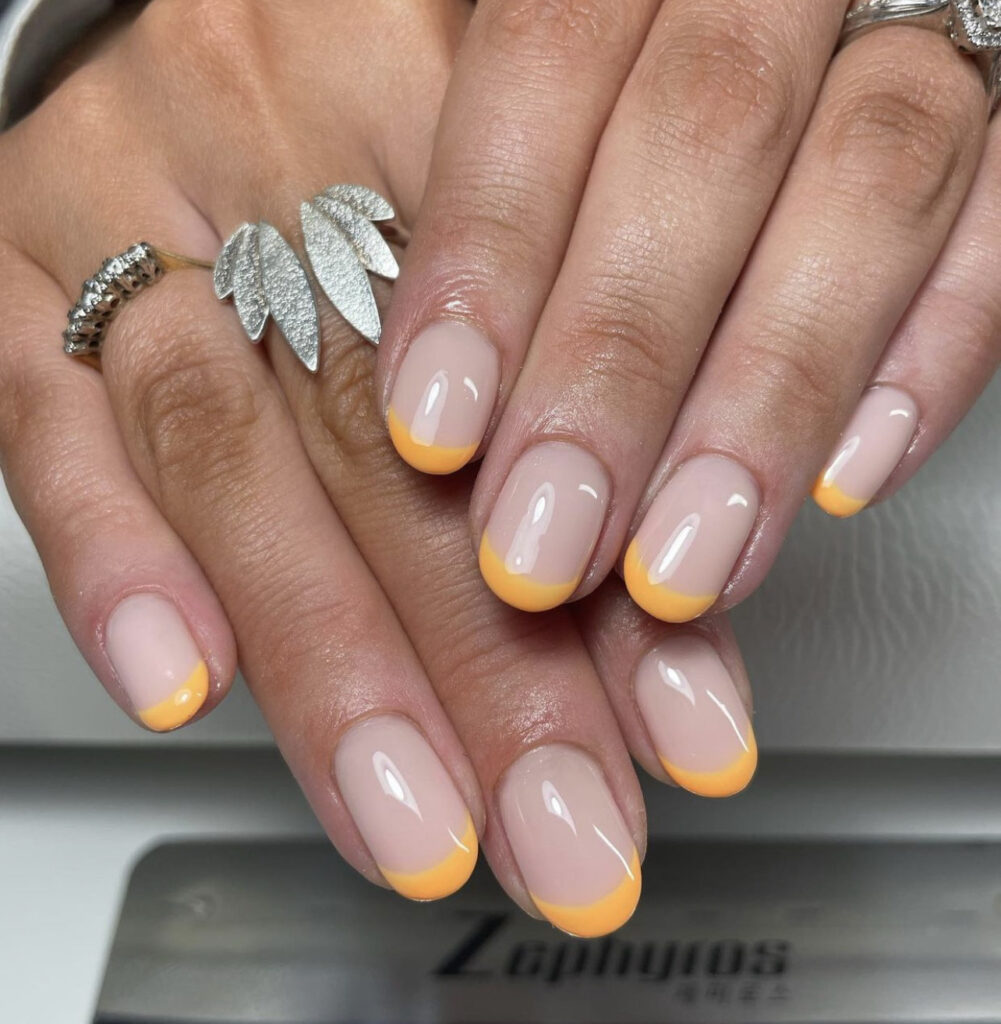 This look is timeless and never fails not to mention you can wear it to the office and not have to take a trip to HR for the employee dress code. This is the perfect blend designed to make you look elegant and expensive.
3. Mismatched Hands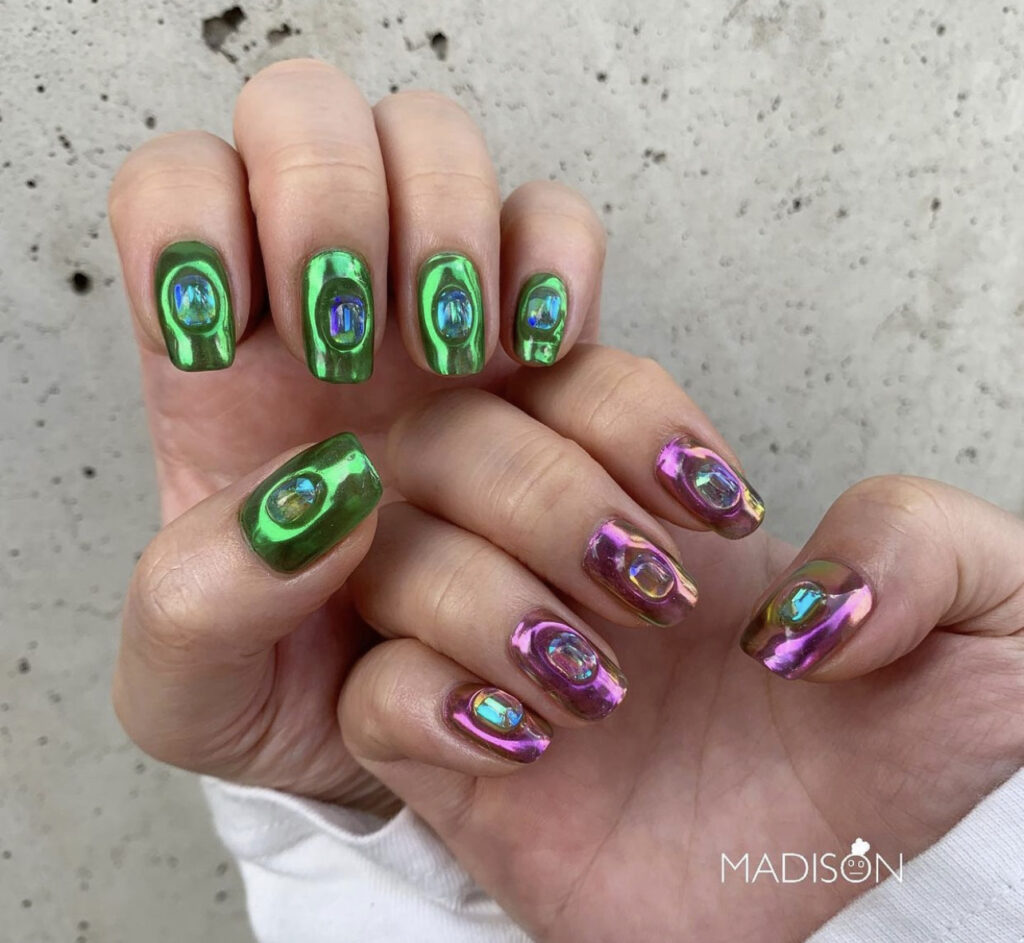 Now personally this is not a choice I would make because I'm all about the colors and the aesthetics. If you're looking for unique, attention grabbing nails then this is definitely the choice for you and a perfect way to begin your year!
4. Matt Neon Eggshells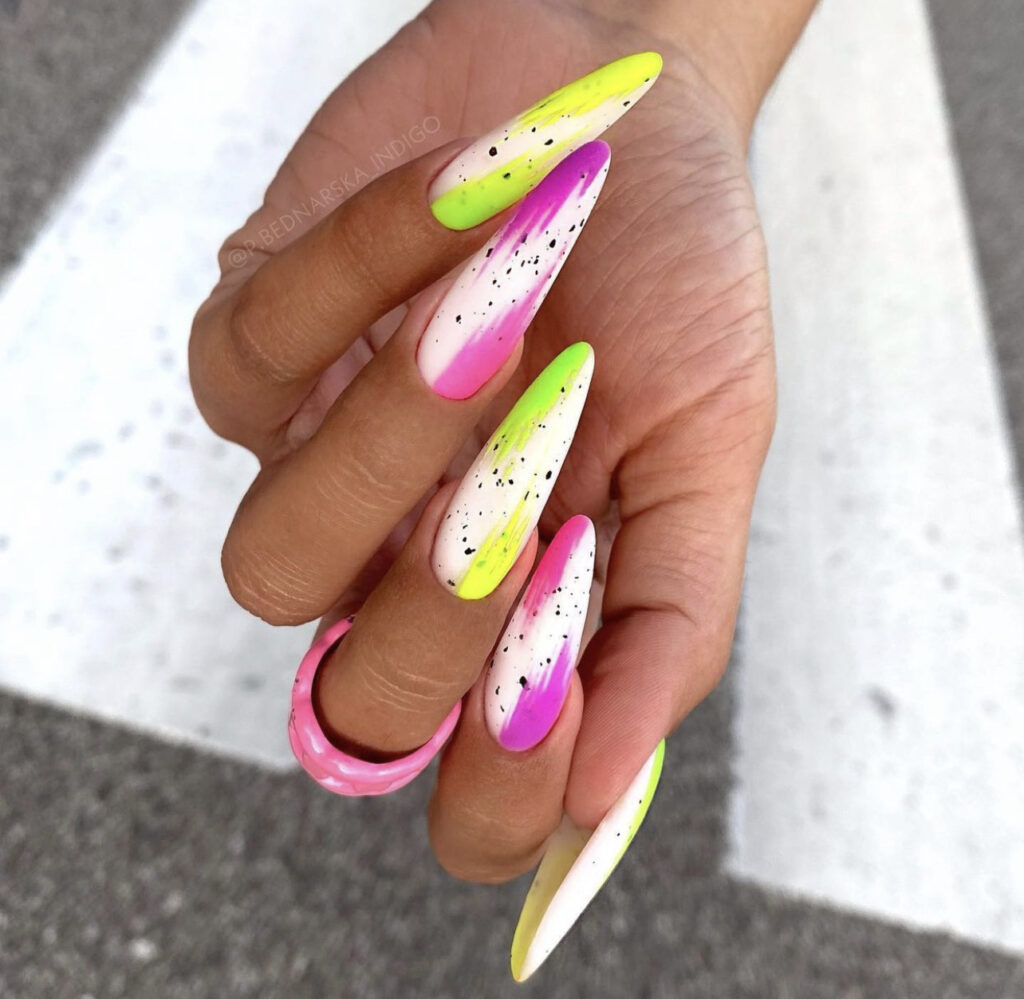 Gorgeous aren't they? I love these so much! These nails are vibrant and fun, they make you feel ready to take any challenge head on. Just because summer's over doesn't mean you cant be fierce.
5. Composition Graphics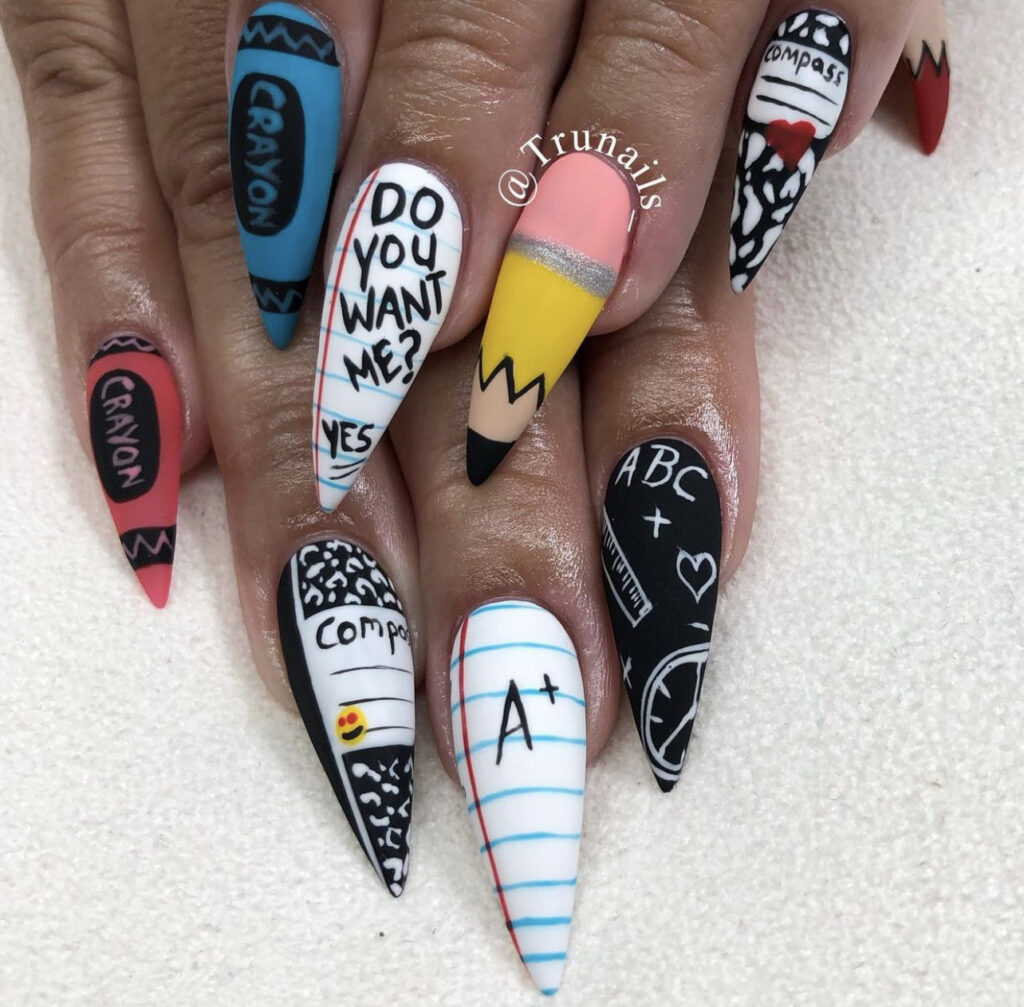 If you're going for an out the box, literal take on Back to School, then this is for you. A fun play on composition and writing materials with a cute crush note on the side. Have fun, It's your Year!
6. Jeweled Paragels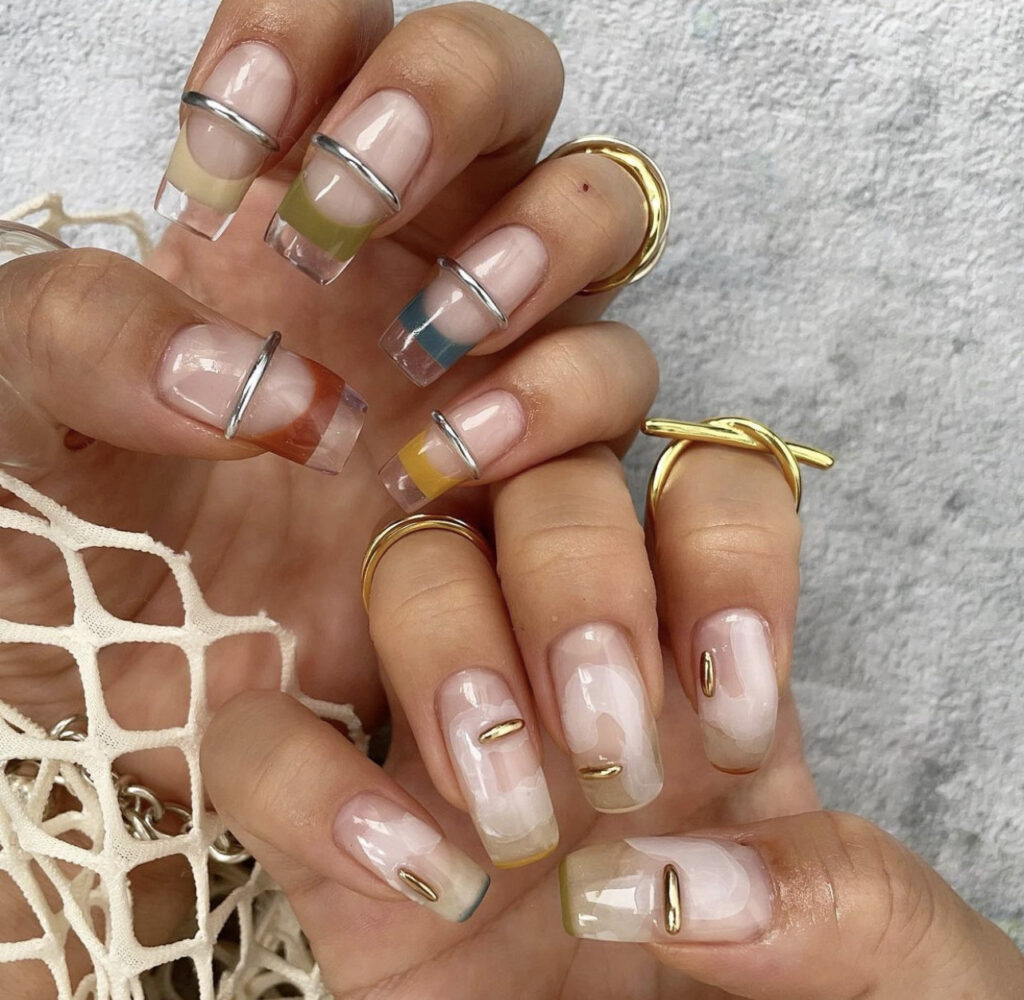 This look is super innovative, edgy and chic all in one. I love the extended clear french tip and the subtle but prominent placement of gold and silver contrasting metal rings. This look definitely screams confident bad ass!
7. Crayola Crayons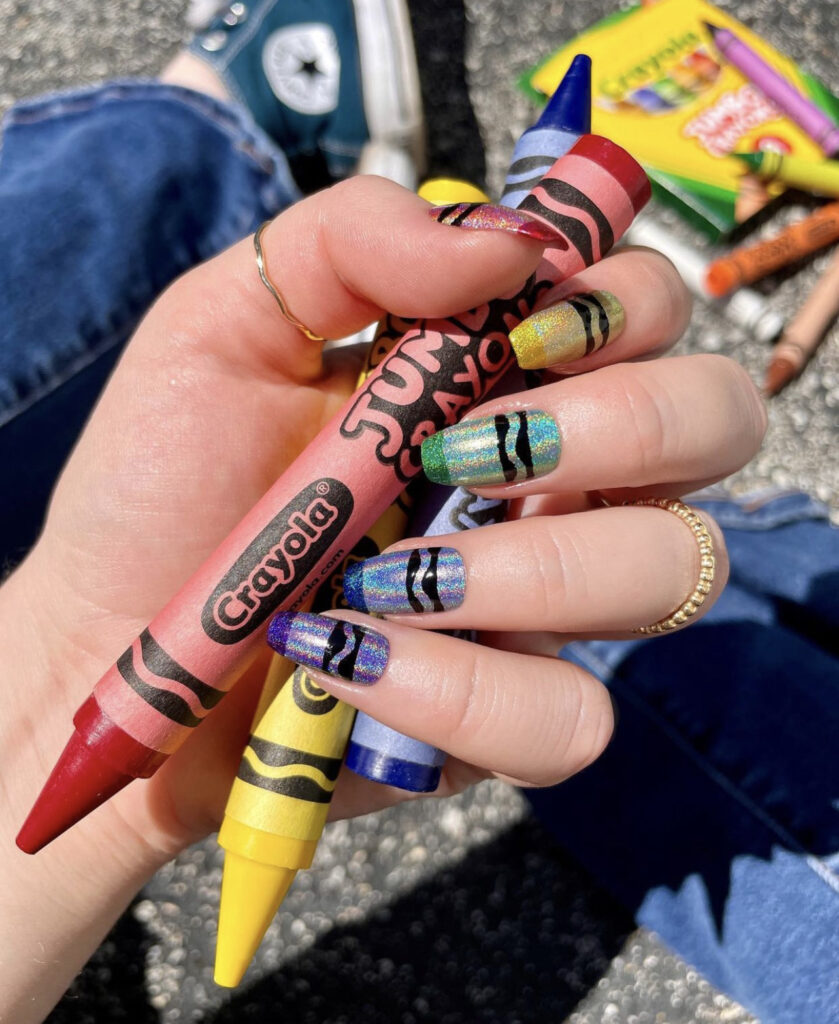 Another Literal take, but super cute. We love the added shimmer, it enhances the primary color scheme, giving it a nice update. This is the ultimate cute look that just blends perfectly.
8. Bold Color Mix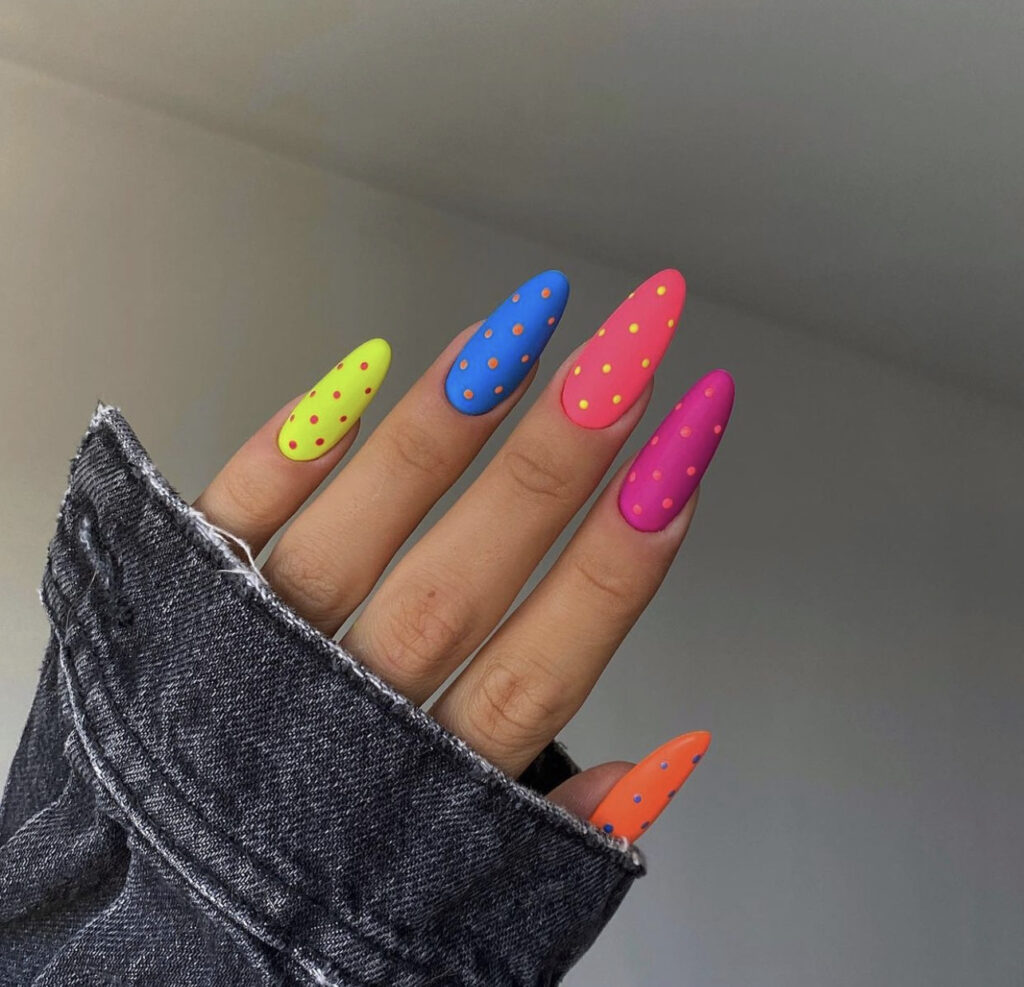 I have no words to say about this because I am blown away by the beauty of this design. Ladies, need I say more?
9. Jeweled Pastel Tips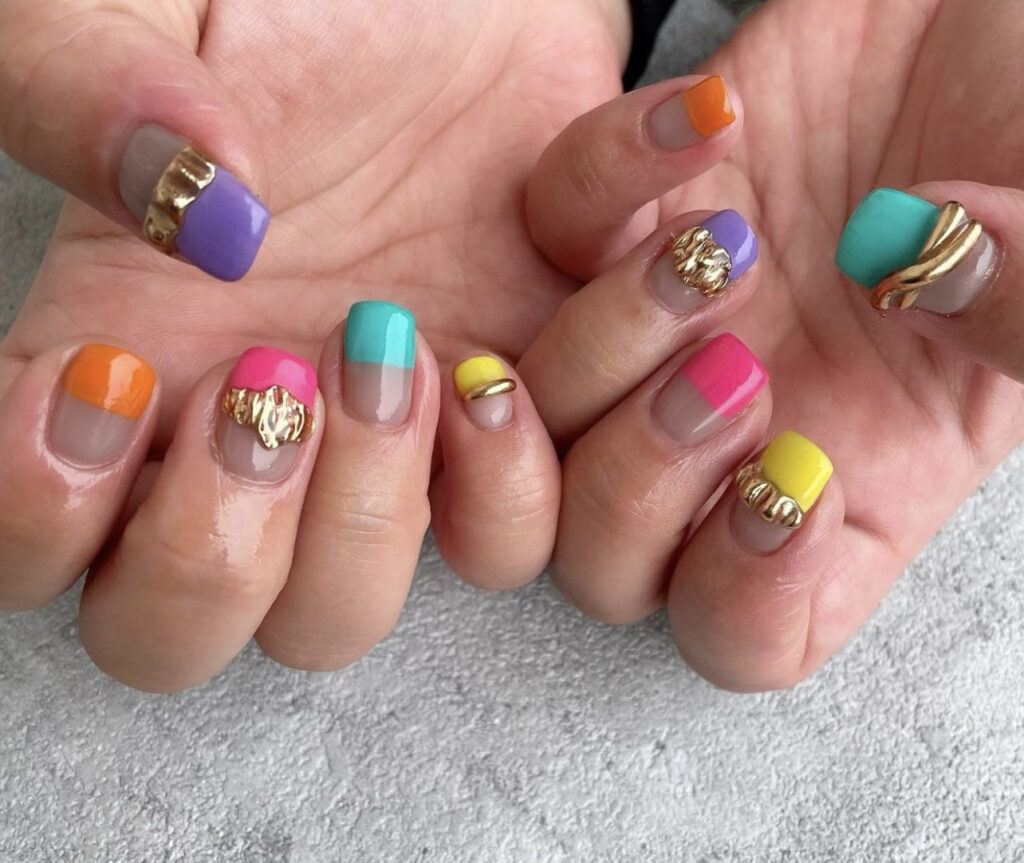 A rainbow of pastel shades to make your style more modern and retro.
10. Ombre Blend
The perfect blend to bring a little joy to your life and give you that extra boost of sunlight. Perfect for beginning the new school year.
11. Neon Flairs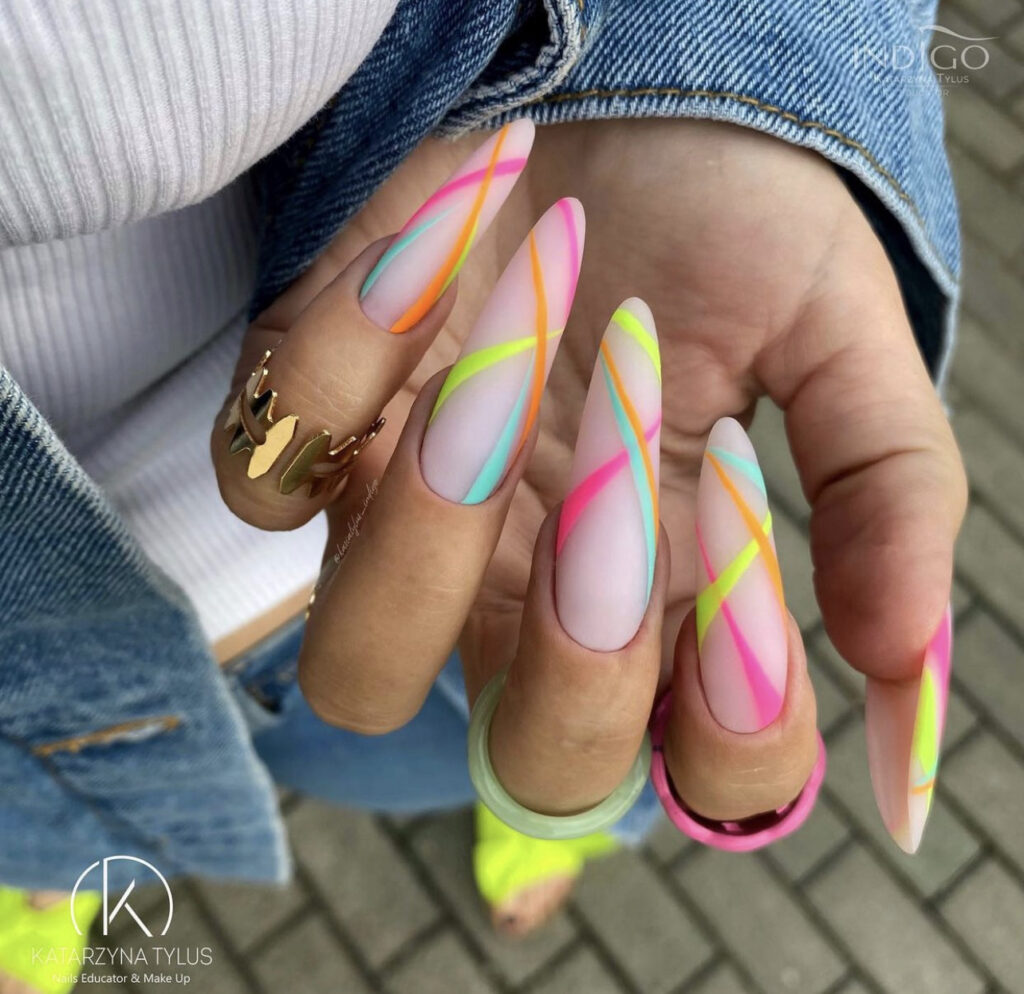 Neons always make me happy and they can make you happy too. Their bright vibrant energy is both electrifying and inspiring. A little neon punch to get you going!
12. Matt Melon Green Abstracts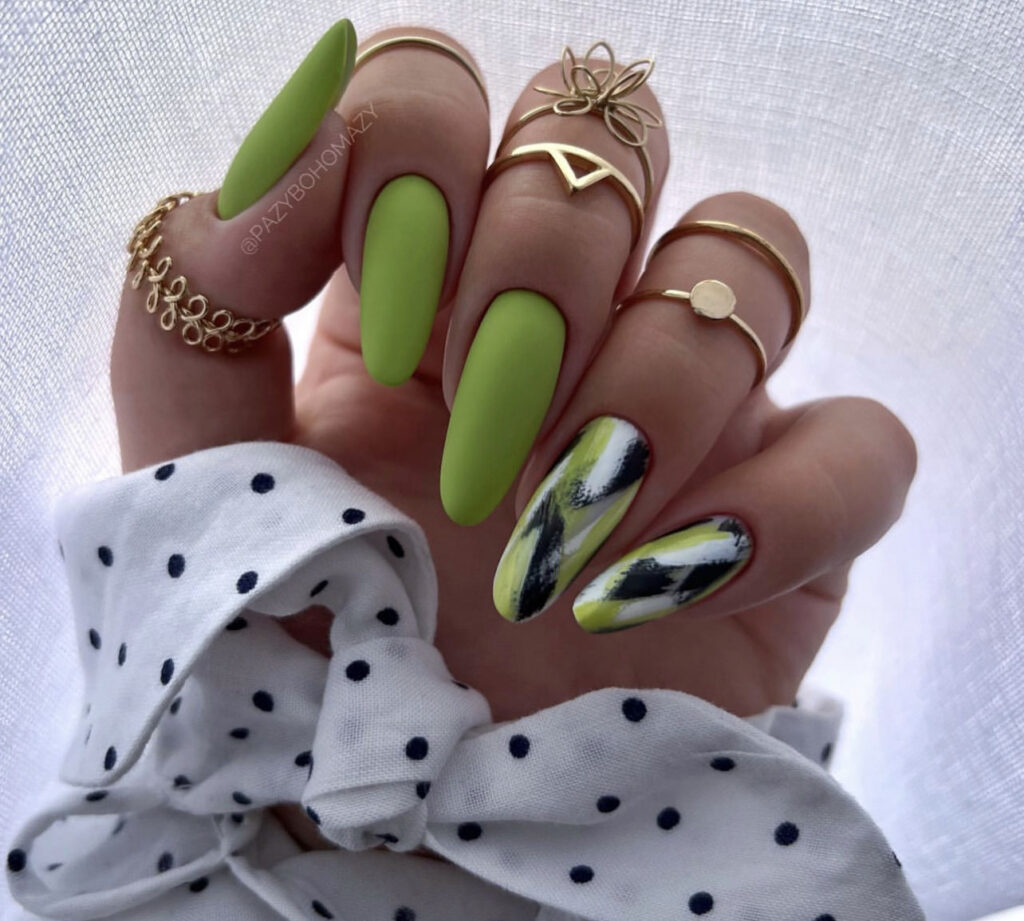 The color green is on the rise and so are these amazing nail designs. They not only make your nails look vibrant and refreshing but add a dose of style to your fall wardrobe.