Summer is here! That time when we bring out our beautiful swimwear, lounge on the
beach and allow our bodies to soak in the summer goodness. It's also an excuse to
switch up your nail color game.
To get you into the summery spirit, Nailcon presents you with summer-worthy nail
ideas for every mood and vibe leaving your manicure covered all summer long.
1) Checkerboard Design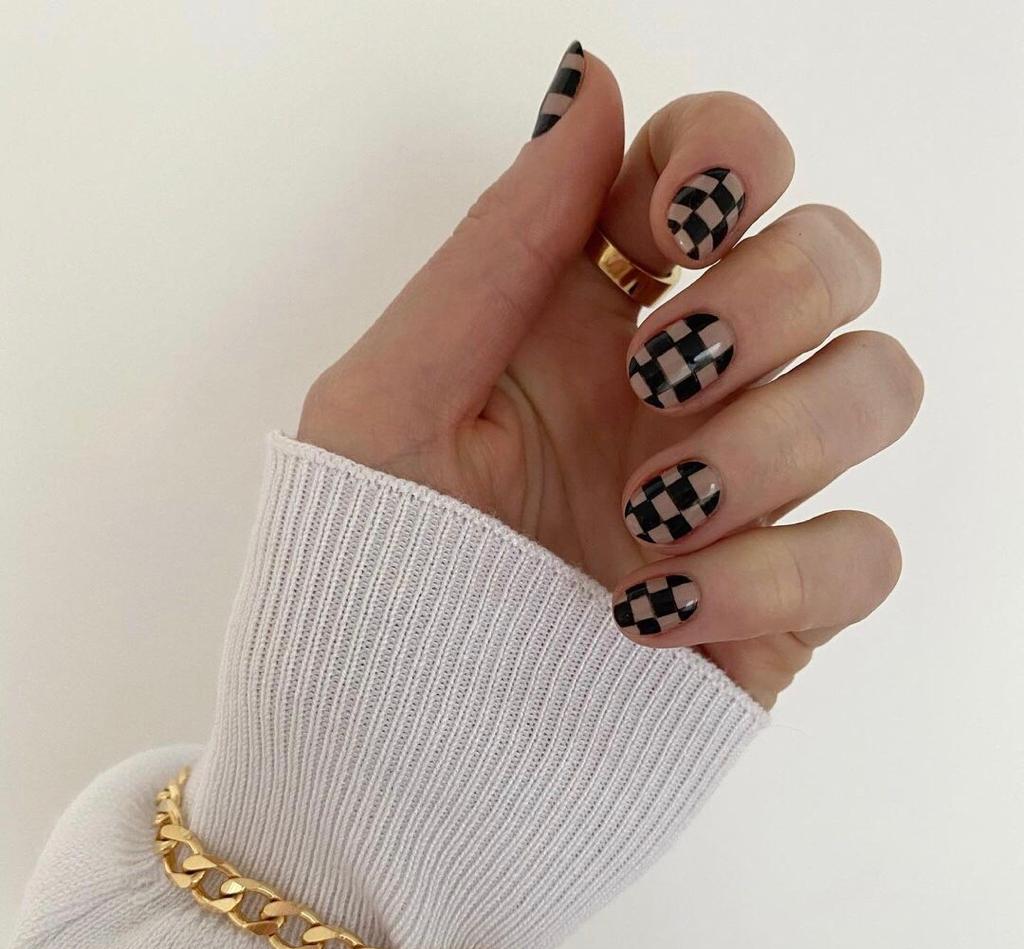 This design is fun and edgy perfect for all year round. To switch it up, use a
pastel or neon twist to this chic design.
2) Cherry Nail Design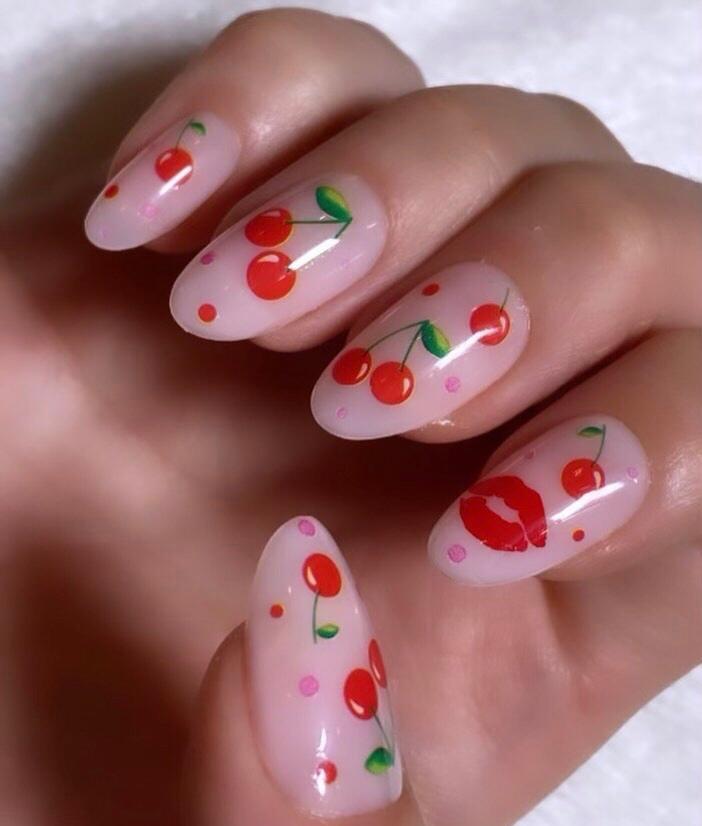 These are a summer manicure staple. To rock this summer nail idea, ensure
you have bright red nail polish, green nail polish and light pink base color.
3) Psychedelic Swirls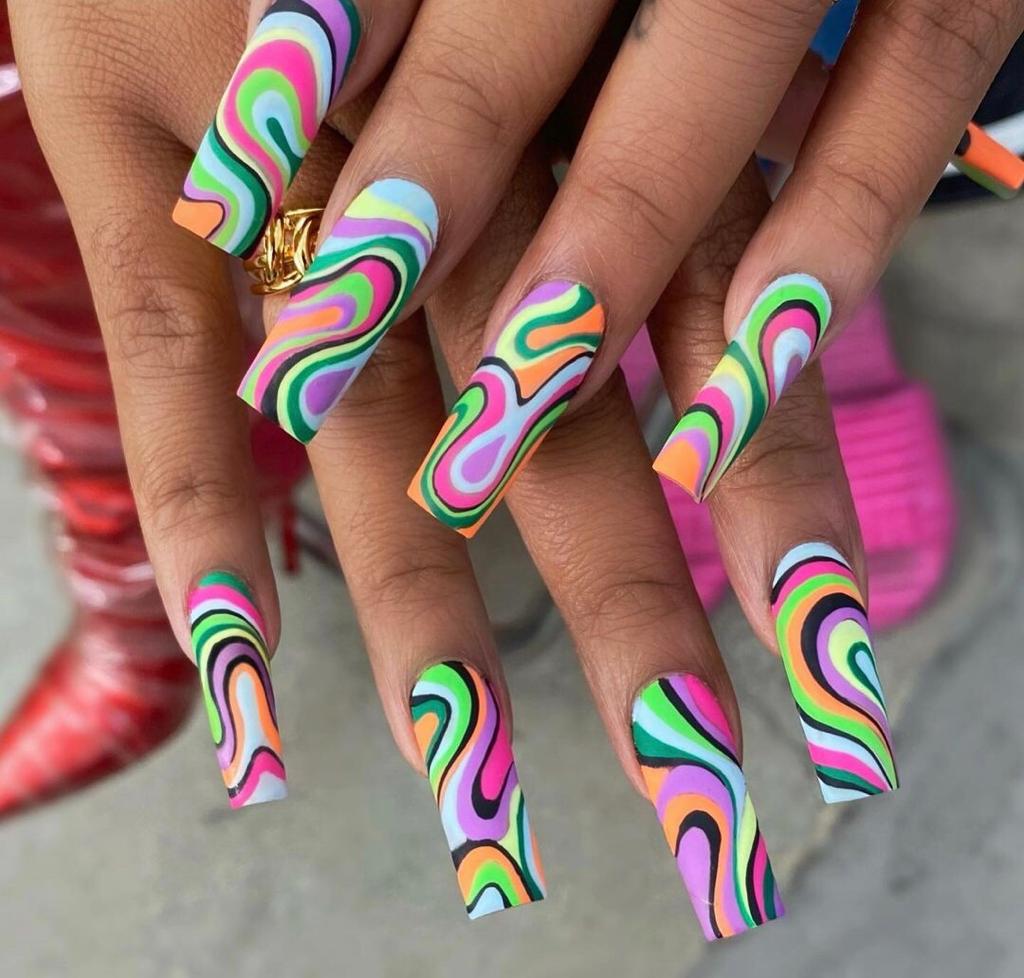 Swirls are having a moment this period whether they're neutral and minimal or
colorful and maximalist.
4) Cloud Nail Design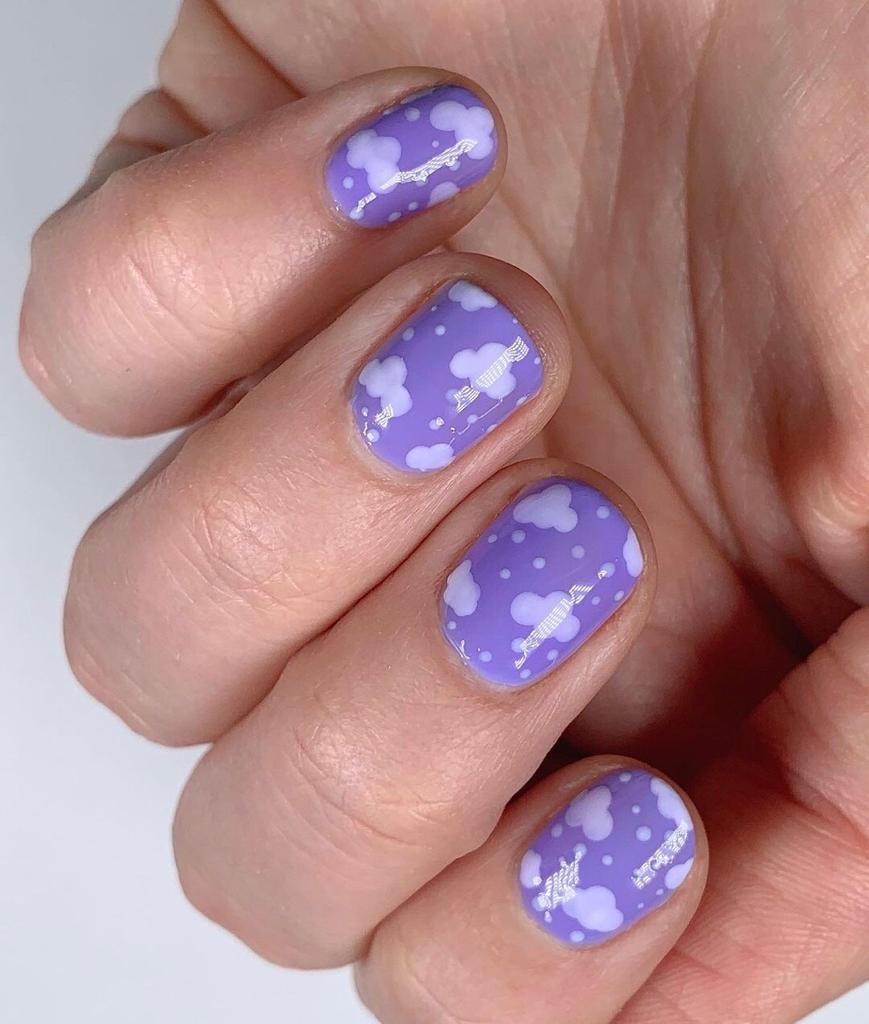 Switch up your nail art with this dreamy and fun design. It's not the easiest to
recreate but you'll get the hang of it with a few tutorials.
5) Confetti Connections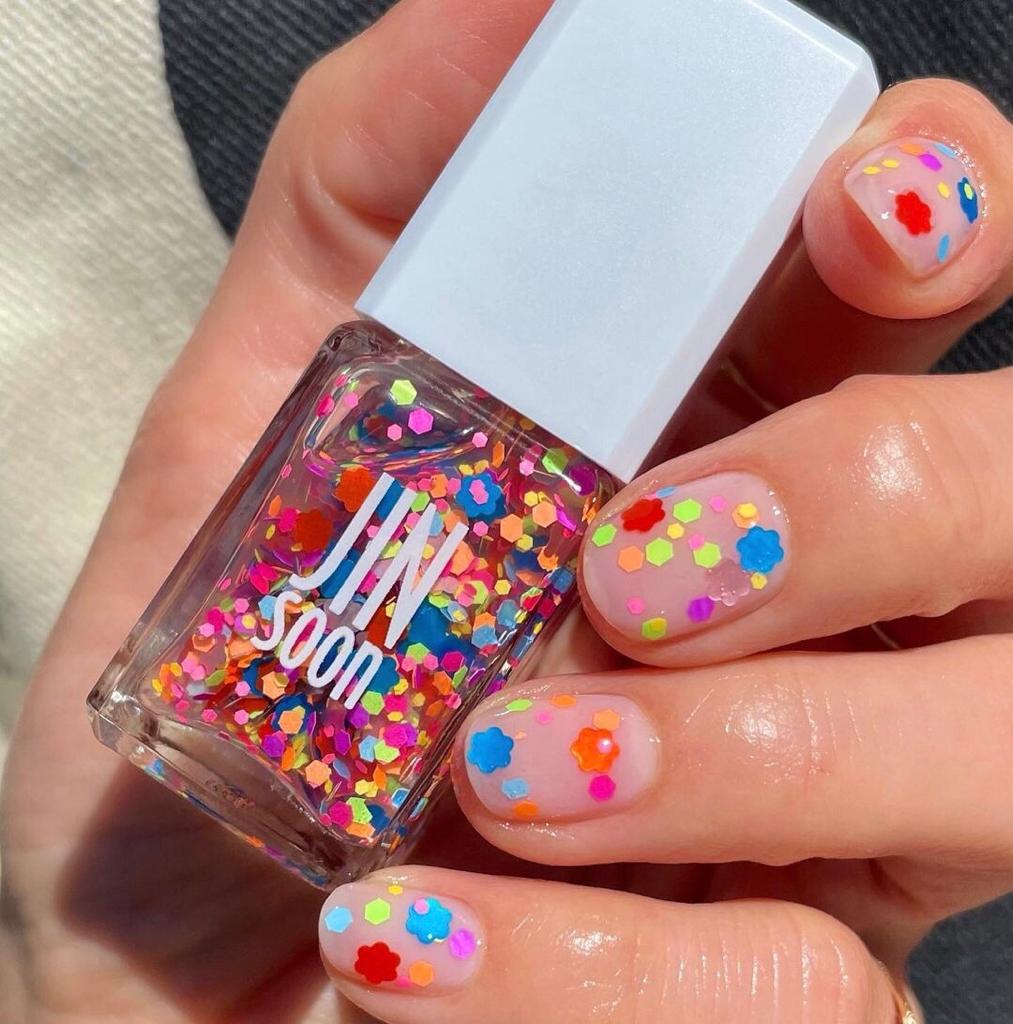 Everyone loves a DIY manicure moment. For that burst of color, turn any solid
color into a vibrant summer manicure by adding some confetti-inspired nail
polish on them like JINsoon's daisy polish.
6) Neon Nails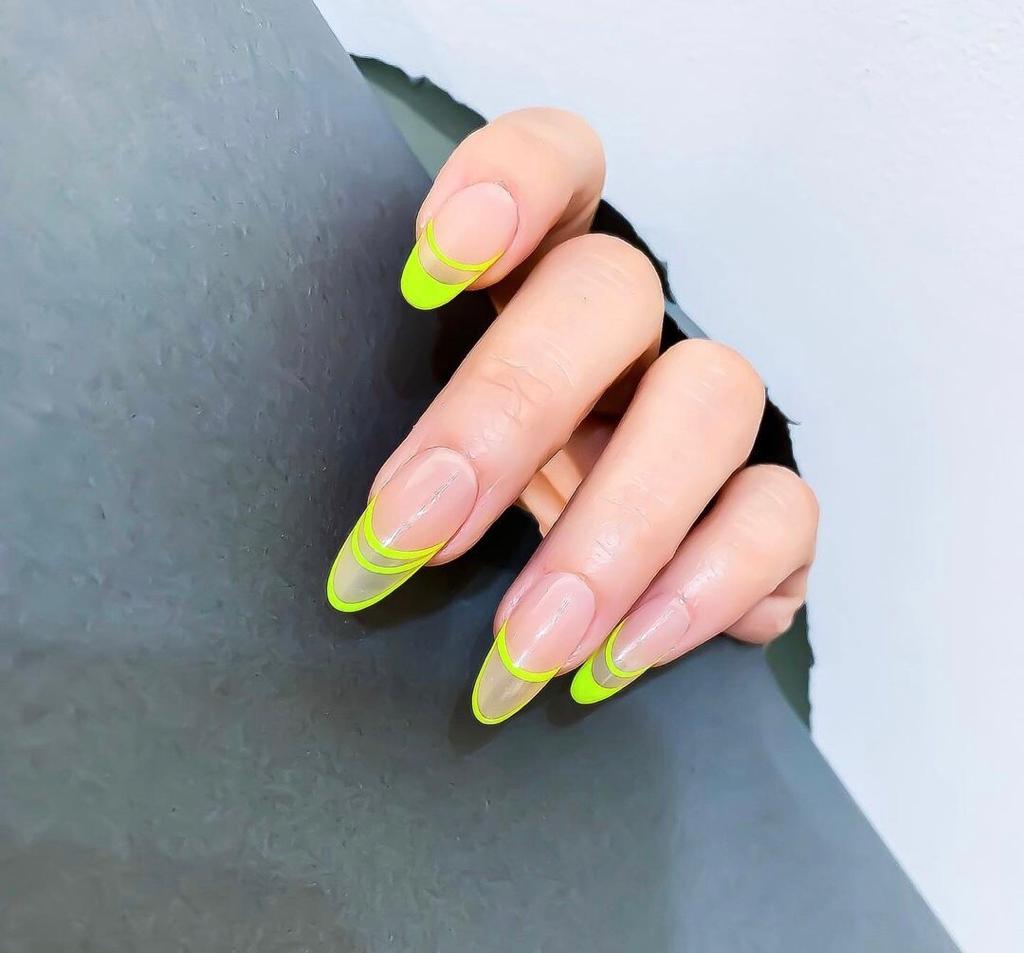 We can't talk about summer nail ideas without talking about neon nail polish.
When it comes to this trend, it's all about choosing the right color that's right
for your skin tone. Ultra-bright, acid hues like lime-green, electric blue and
yellow will pop against darker skin. In fact neons suit people with a dark
complexion, however, stick to hot pink and purple manicures to make the most
of this fun trend if you're fair in complexion.
7) Gold Stars Nails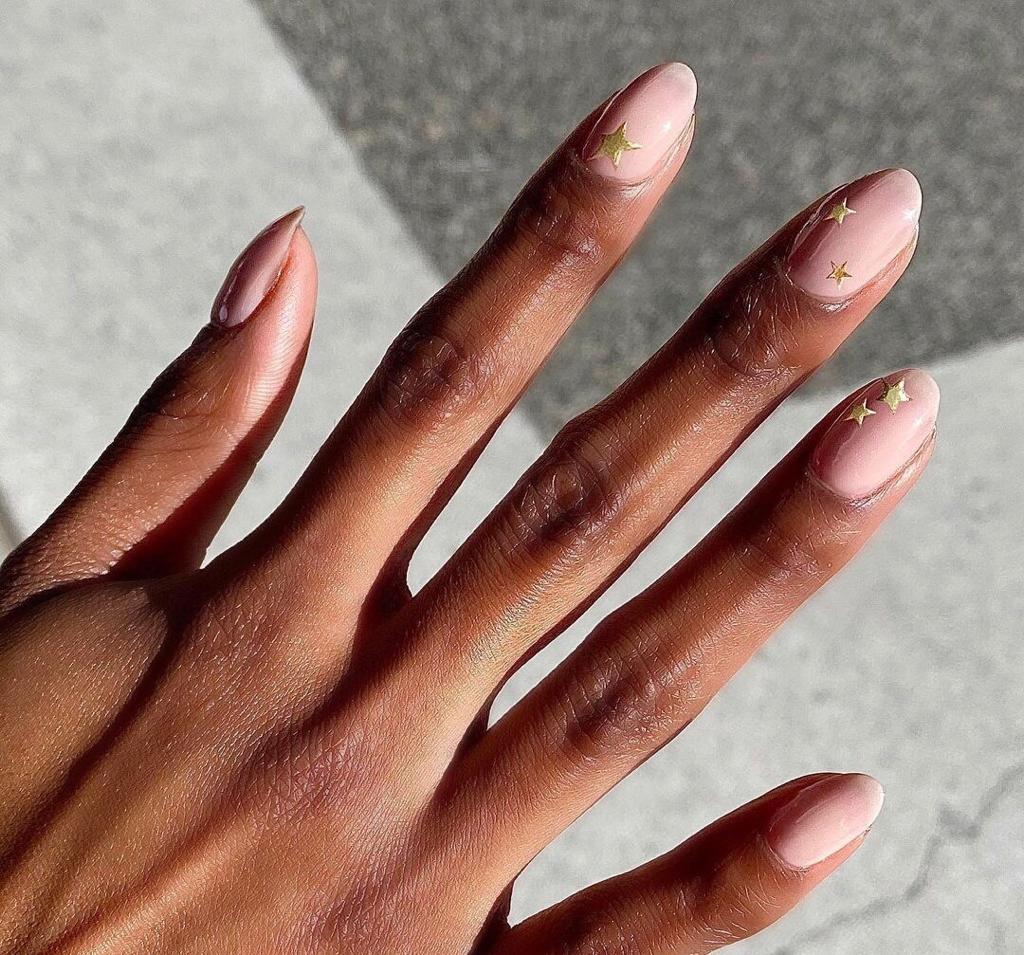 One of the best things about summer nails is how easy they are to recreate. At
first glance, it may seem like the stars will be tough to draw freehand, but once
you get nail polish with nail art stickers, it's super easy. While you can add stars
to any solid base colour, they pop against a neutral colour.
8) Minimalist Dots Nails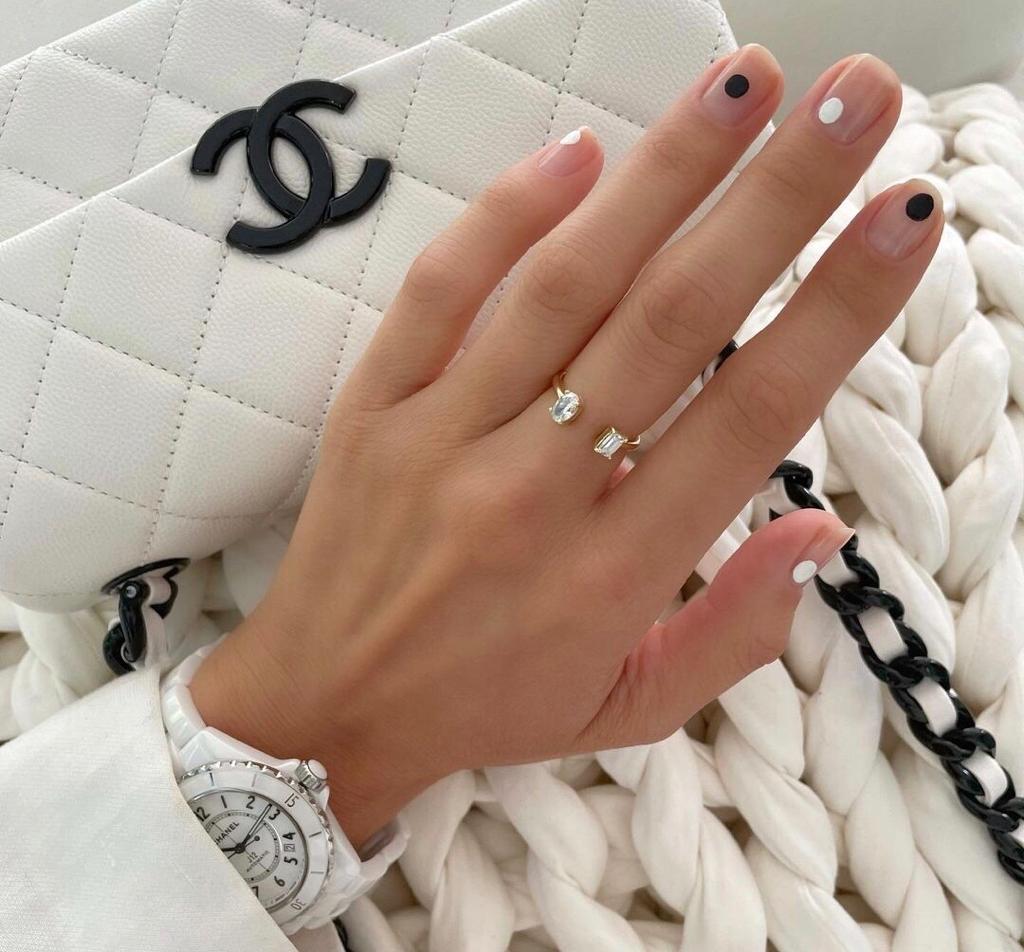 They are also another summer favorite. They are your best bet if you want an
eye-catching manicure, but lack the patience required.
9) Butterfly Nails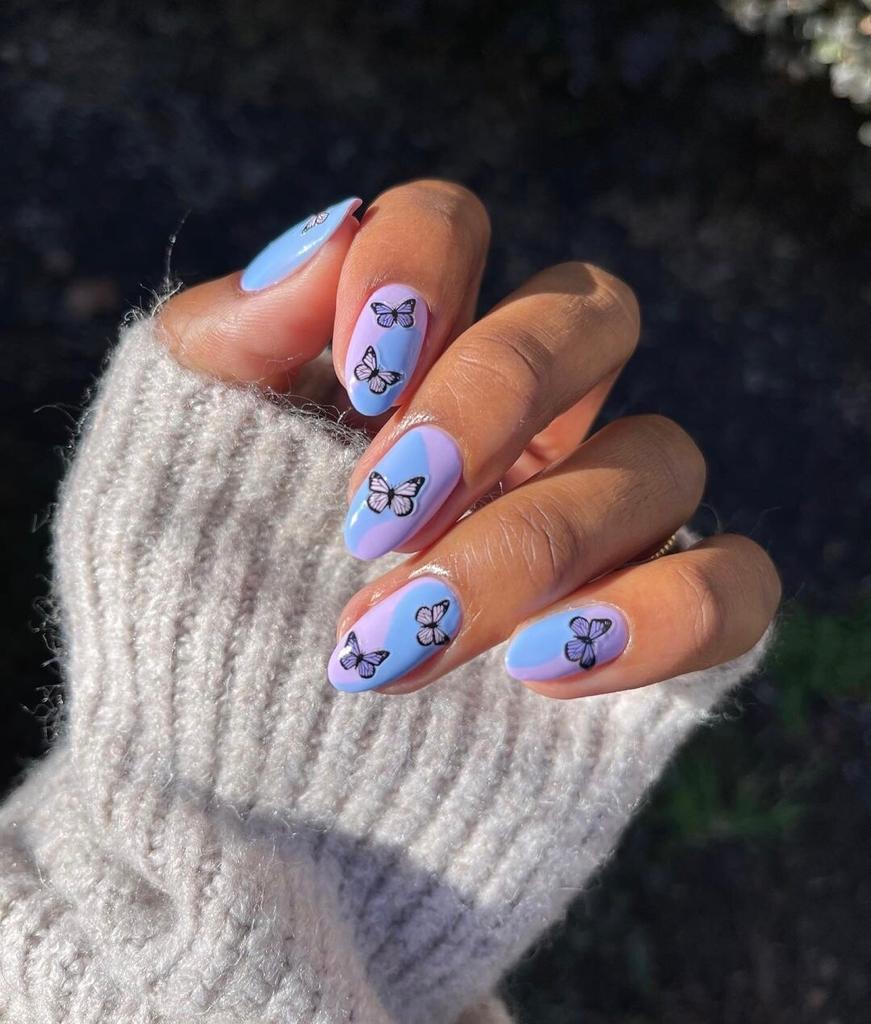 Butterfly clips are a trending nail design this summer. The best part is you
don't have to be a professional nail artist to partake in this trend. It can be
achieved by using nail butterfly stickers after coating your nails.
10)Rainbow Nails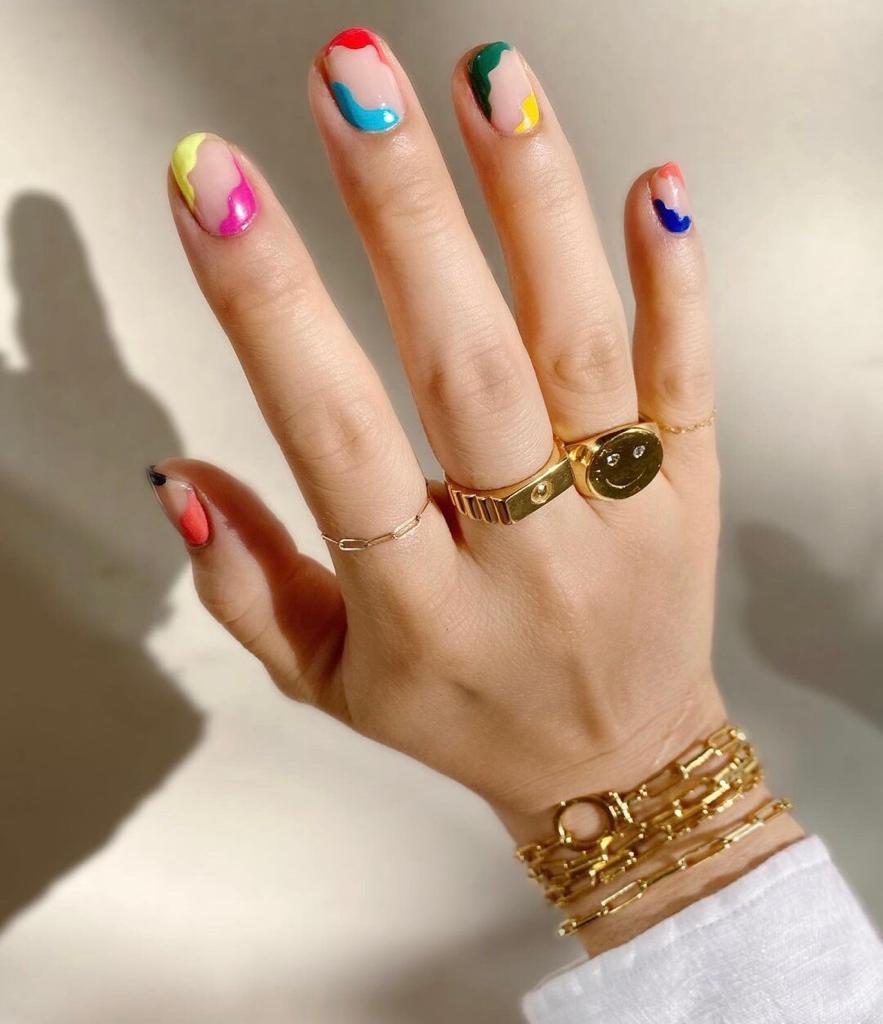 Can't decide on a single color scheme for summer? Mix and match your nail
polish colour on each nail until you're left with a bold rainbow manicure.
11) Flower Bouquets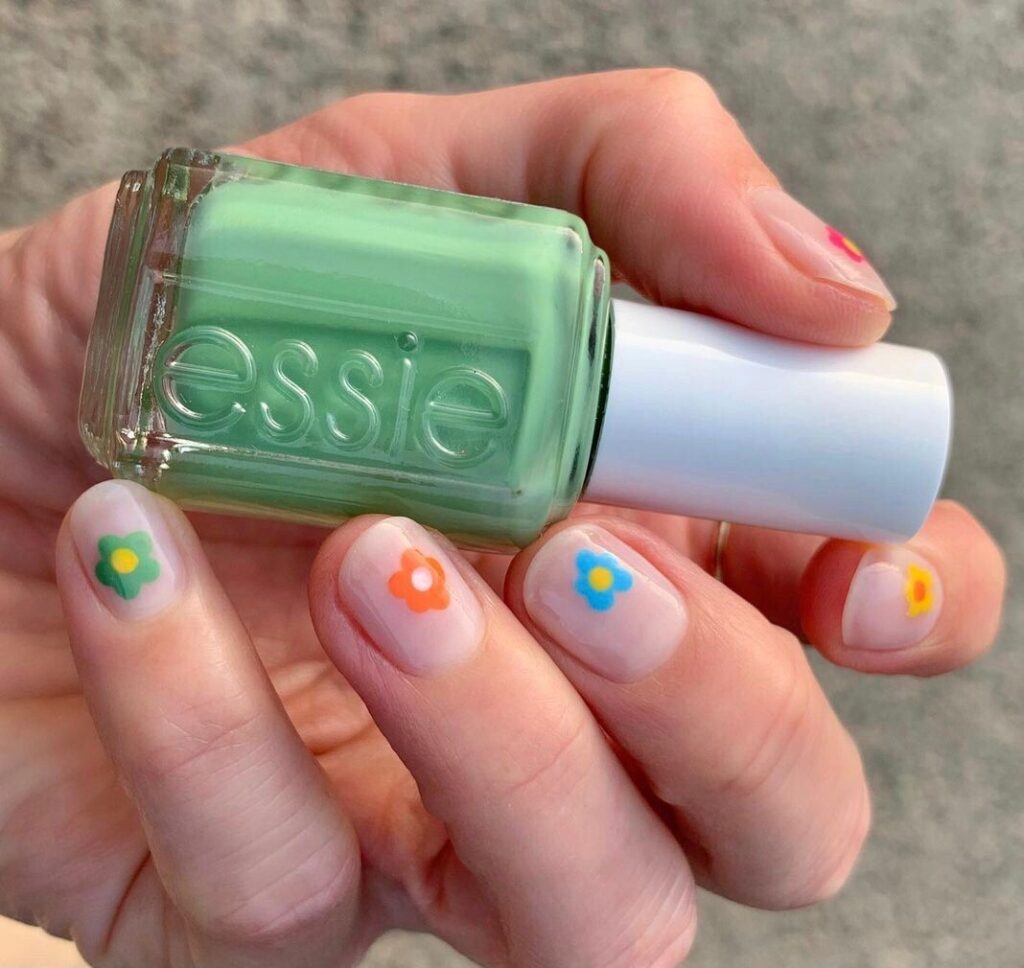 You can never go wrong with flower decals for summer. To draw petals on our
nails, a dotting brush and nail art brush are ideal, however, the end of a booby
pin works also.
12) Heart Nails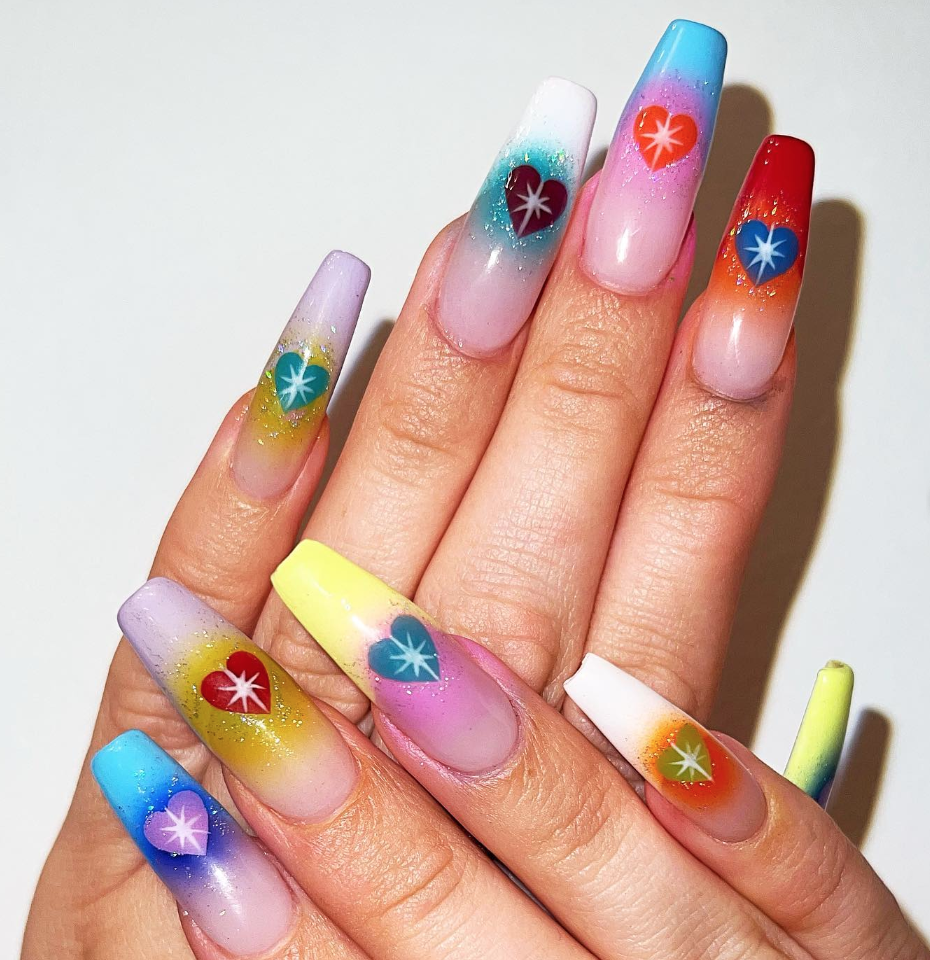 If you thought heart nails were only for Valentine's day, then think again. Heart
nails look good in any colour and are perfect for a day out with friends and
family.
13) Yin and Yang Nails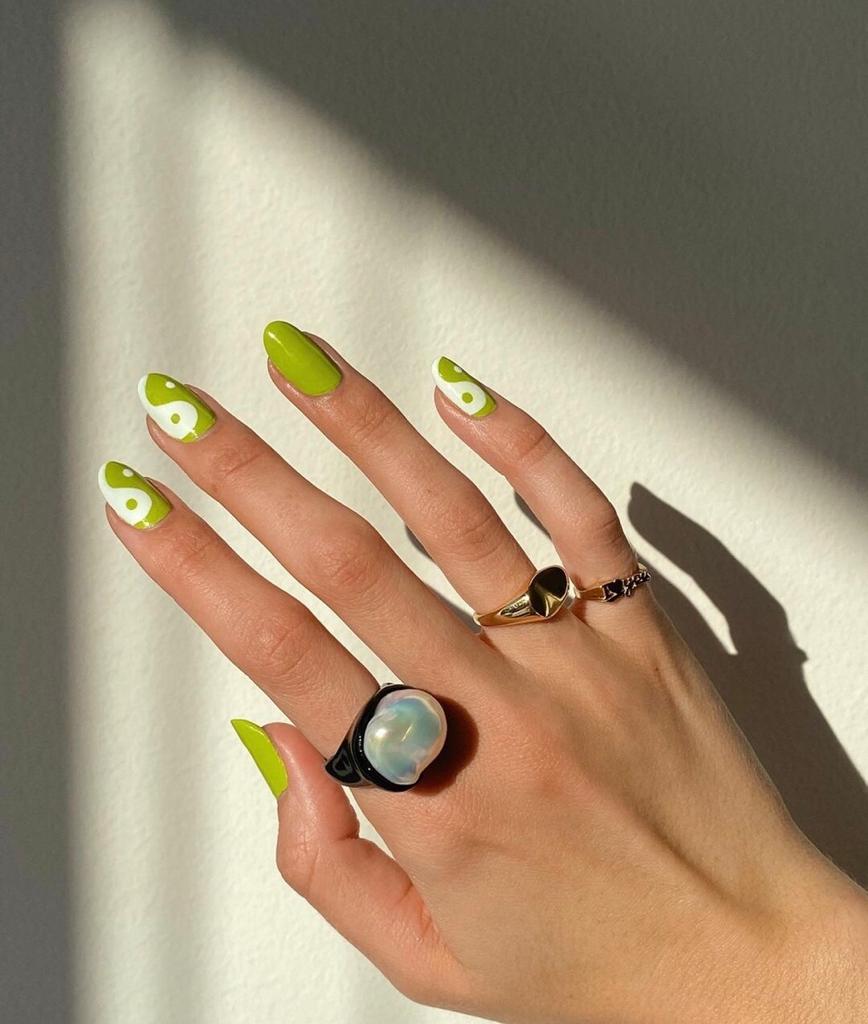 Connect your top favourite colours to accomplish the yin and yang nail trends.
To keep the shape balanced, use a dual-ended nail brush and a dotting tool.
14)French Tips Nails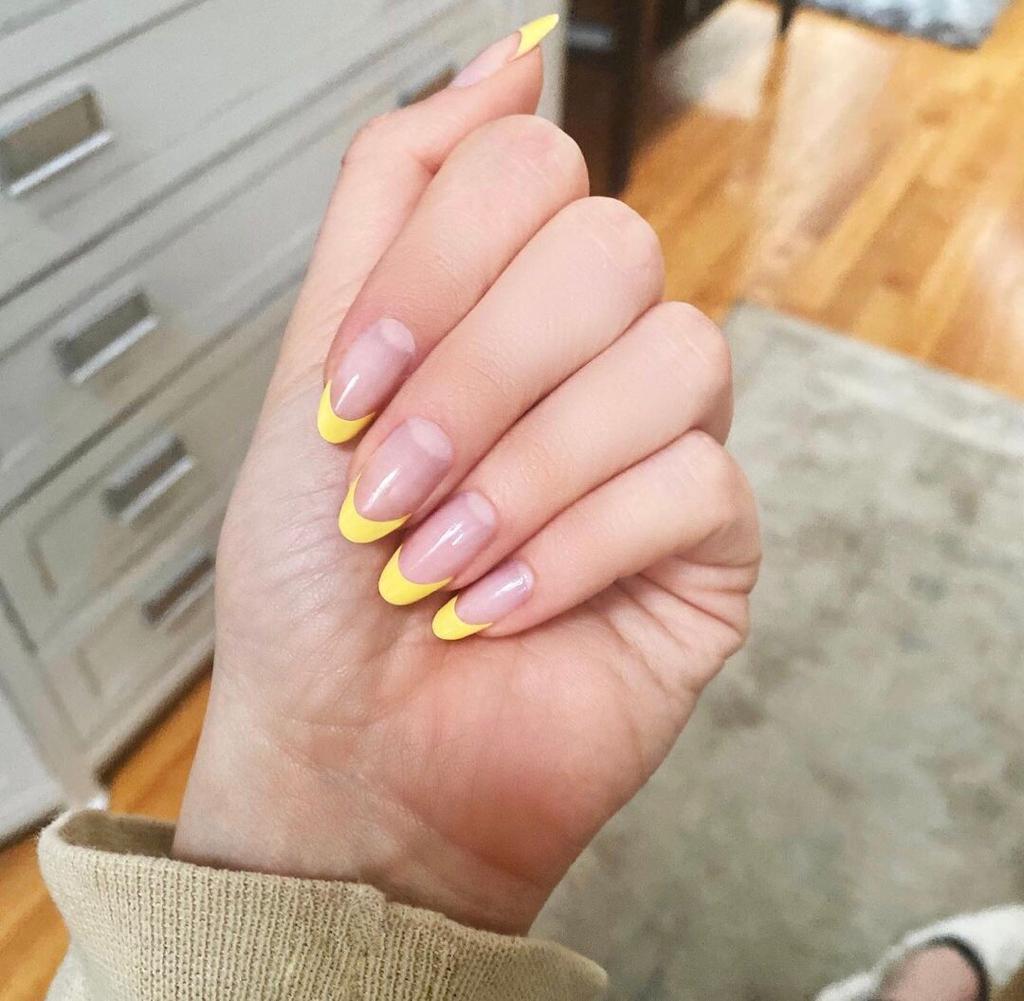 French tips are simple and classic. It has evolved lately, and there are different
amazing ways to put a twist on the nail design which will inspire you.
There you have it, we can't wait for you to have fun trying these designs this summer.
Don't forget to tag us in your pictures on Instagram